President Sean Arena Dallas — Limo Anywhere, a software solutions provider for ground transportation operators, has rolled out a series of new products and enhancements to its current portfolio. These additions are part of Limo Anywhere's commitment to provide best-in-class products for its clients and their customers.

Over the past several months, Limo Anywhere has made good on this assurance through a spate of new releases, including enhancements made to its online reservation software (ORES). The most recent version includes multiple vehicle images, customizable reservations widgets, increased security, and an updated dashboard to give users the best possible experience. In addition, search and reporting capabilities were made more robust.

In March 2018, Limo Anywhere also released two critical apps: LA Mobile, a dispatching/admin app, and Driven Anywhere, a new passenger app tailored for smaller operators who desire a native app solution without the need to build or manage their own independent apps. Both apps are available for Android and iOS users. LA Mobile gives operators the freedom to dispatch on the go: they can manage reservations, assign chauffeurs, monitor trips, and perform searches, all in a convenient app. Driven Anywhere provides a company-branded user experience for passengers who wish to book their own travel.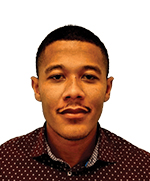 Head of Product & Design Brandon Edley "We want to make our products as convenient to use as possible. We recognize that in these busy times, many of our clients require flexibility and freedom, and their customers do as well," said Brandon Edley, head of product & design for Limo Anywhere. "LA Mobile is fundamentally a new mobile foundation upon which we can build for years to come. Furthermore, our new passenger app solution, Driven Anywhere, provides a simple, low cost, and effective way to enable smaller operators to quickly establish a mobile presence."

Limo Anywhere has big plans for the future as well. LA Mobile and Driven Anywhere will be continuously upgraded with new capabilities. The company is also in the process of re-launching custom apps for operators who desire to have and promote their own shelf space in the Apple and Android app stores. ORES, the web booking engine, will soon incorporate a major enhancement that will allow online bookers to complete the process in a fraction of the time it currently takes. Last, Limo Anywhere is investing significantly in a state-of-the-art, next-gen user experience built from the ground up, including a redesigned dispatch screen, enhanced activity logging, and an improved rate building and management process, as well as a brand new reporting and analytics module.

Limo Anywhere President Sean Arena commented on his priorities for the company: "Every day, it is incumbent upon us to continue to push the envelope on what we can deliver for our customers and to consistently deliver on those expectations. Each year, we make significant investments in new products, enhancements, and infrastructure. It's this commitment to investment that enables us to accomplish our mission: to be the preeminent technology provider in ground transportation for operators of all shapes and sizes."

Visit limoanywhere.com for more information.

[CD0318]