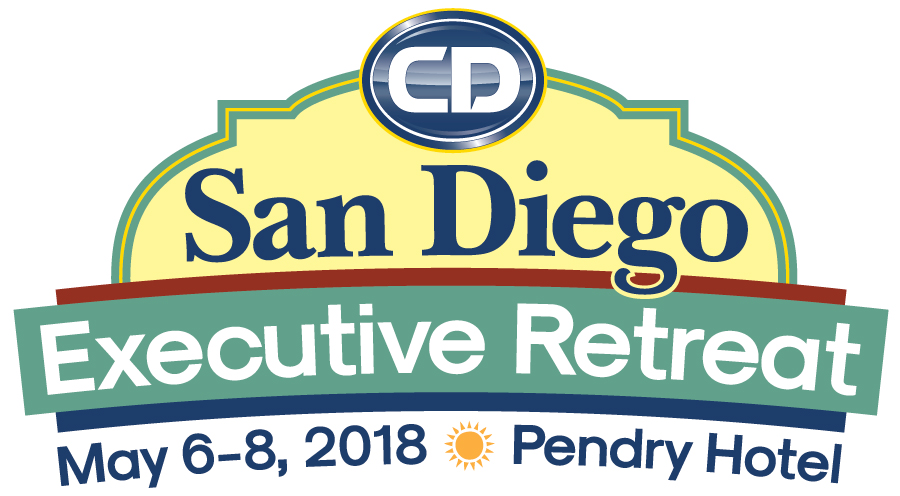 San Diego —If you haven't registered yet for Chauffeur Driven's Executive Retreat in San Diego, now is the time! Not only are we virtually hours away from the April 11 cut-off for our discounted room rate of $249/night at the Hotel Pendry, but only 30 spots are available to take part in the educational and networking event of the spring. The CD Executive Retreat gives operators the rare opportunity to network and learn alongside the best and the brightest the industry has to offer in a comfortable and fun environment. We're thrilled to be able to partner with a one-of-a-kind property for the event. Many thanks to our Platinum Sponsors Grech Motors and Ford-Lincoln Limousine and Livery Vehicles for their help in making the Executive Retreat possible.

In addition to being located in the heart of San Diego's historic Gaslamp Quarter, the Hotel Pendry is the only five-star resort in the city's hottest downtown area. As the latest offering from the ultra-luxe Montage Hotels, the property strikes a balance between modern and traditional, pairing classic Southern California influence with modern luxury programming and amenities. Among the first-rate accommodations at the Pendry are a rooftop pool, 24-hour fitness center, and six restaurants and bars, which gives you ample opportunity for some peer-to-peer networking.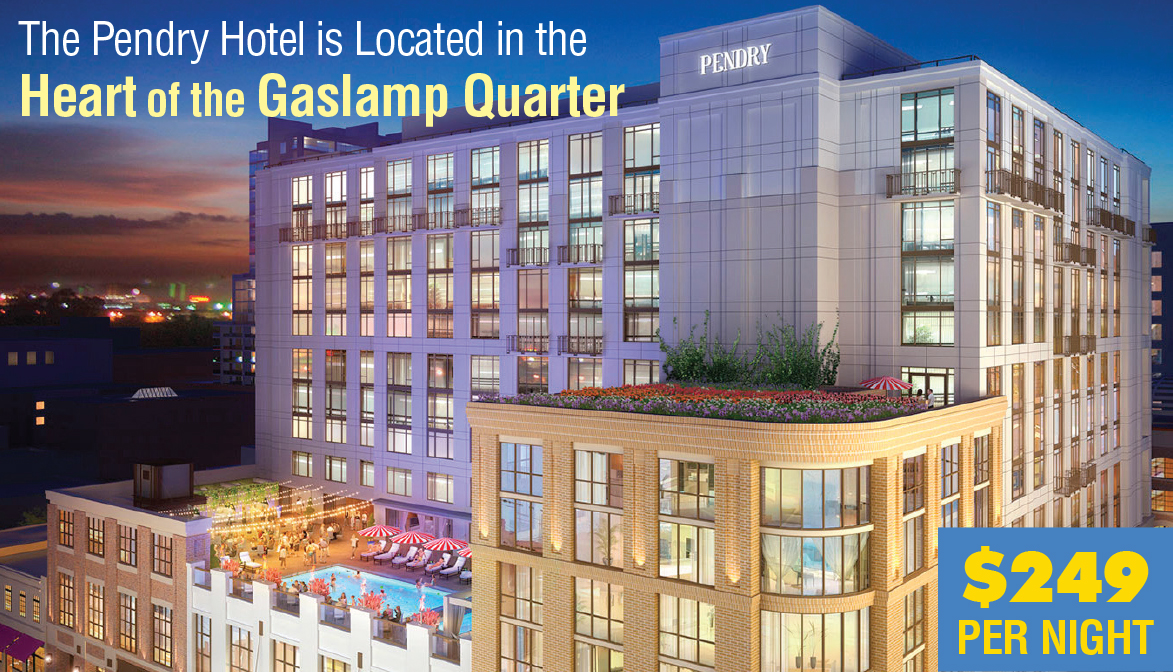 But don't think the Retreat won't give you plenty of chances to network with your fellow operators! As always, we're offering a full array of programming designed to give you educational takeaway as well as some prime networking opportunities in casual and fun environments. Click here to visit our full retreat schedule.

We'll kick off our first night in town with an Opening Dinner & Reception—complete with a sunset panorama—at nearby Coasterra, where you'll enjoy some of the city's finest modern Mexican fare among a breathtaking sunset backdrop while you catch up with old friends and make some new connections.

On Monday, after you schmooze over breakfast, our education starts with a bang…or make that a "cha-ching"…as we tackle the ever-important question of "Are You Making Money?" Industry veteran Dawson Rutter, president of Commonwealth Worldwide, returns to our retreat to share more of his valuable insight alongside Jessica Boulerice, financial consultant for The LMC Group. Then, after lunch, we'll delve into "Safeguarding Your Company From Sexual Harassment, "an HR/legal session from HR expert, Ann Plunkett of Workplace Partners, and legal specialist, Brooke Keil of Emerson Hospital designed to help you chart a course through the murky waters of sexual harassment in the workplace.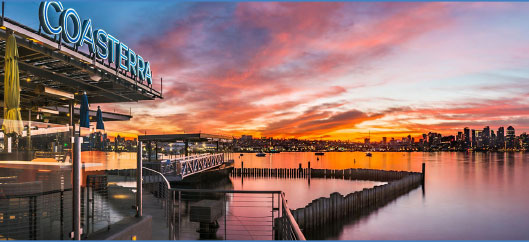 Once the day's educational sessions draw to a close, it's off to our Dinner & Reception at The Ultimate Skybox—15 stories above San Diego. This one-of-a-kind rooftop experience overlooks nearby Petco Park, letting you catch the Padres' opening game of their home-field series against the Washington Nationals. If America's Pastime isn't your thing, we'll also have renowned mentalist and magician Ben Silver on hand to dazzle retreat-goers with his sleights of hands and awe-inspiring mind games. The Skybox offers an open floor plan that seems tailor-made for our event, which will give you plenty of time to mingle with and meet other attendees. Dining fare will include everything from an array of appetizers to a variety of food stations—and, of course, an open bar.

Tuesday's sessions begin with "Seizing Opportunities With Millennials, Hospitality & Tourism," presented by Jeffrey Montague, the founder of Temple University's School of Tourism and Hospitality Management. He will offer some insight on how to harness that generation's talent and ways to brand the hospitality industry accordingly toward the Millennial thought process. This seminar will be moderated by CD Education Committee Co-chair Jason Sharenow of Broadway Elite Worldwide.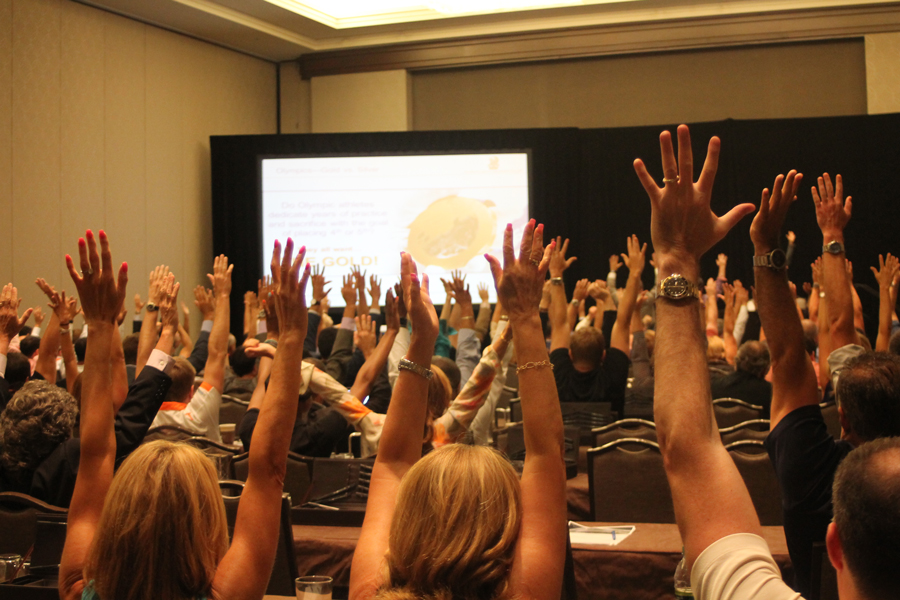 The educational portion of the retreat comes to a close late in the morning as we introduce a new and exclusive activity to the Executive Retreat. The Executive Game, is an interactive, one-of-a-kind educational experience brought to us by our friends in the Strategy Leaders business management consultant group. Groups of 8-10 will separate into teams and create a virtual company to steer through all the challenges that operators face in the luxury ground transportation industry. However, your business expertise and experience will get you so far in the game though, as your "company" will be dealt an array of challenges from a deck of cards that may put you on the road to bankruptcy. Get ready to demonstrate your entrepreneurial passion, as The Executive Game will get hyper-competitive and intense—but it's also a lot of fun.

Our official schedule concludes Tuesday afternoon with a scenic and relaxing guided tour of San Diego on wheels! Old Town Trolley Tours will be picking attendees up right at the hotel for a private three-hour tour of the city's historical and iconic highlights, where their team of talented and knowledgeable guides will inform and entertain you in equal measures. We'll start in the city's oldest settled area, Old Town San Diego, followed by a cruise along the shoreline as we ride through the bayside Embarcadero and Seaport Village before getting a whole new look at the Gaslamp Quarter. We'll make another extended stop at Coronado, a well-known resort city, before concluding at Little Italy, with its authentic Old World flare and unique charm.

The clock is ticking: You don't want to miss out on this intimate event that gives you one-on-one time with some of the industry's most successful operators, as well as a unique opportunity to have some fun while you hone your business skills with some amazing takeaway. The $249/night room block is gone tomorrow—register today.

Visit sandiegoretreat.com for more information.

[CD0418]