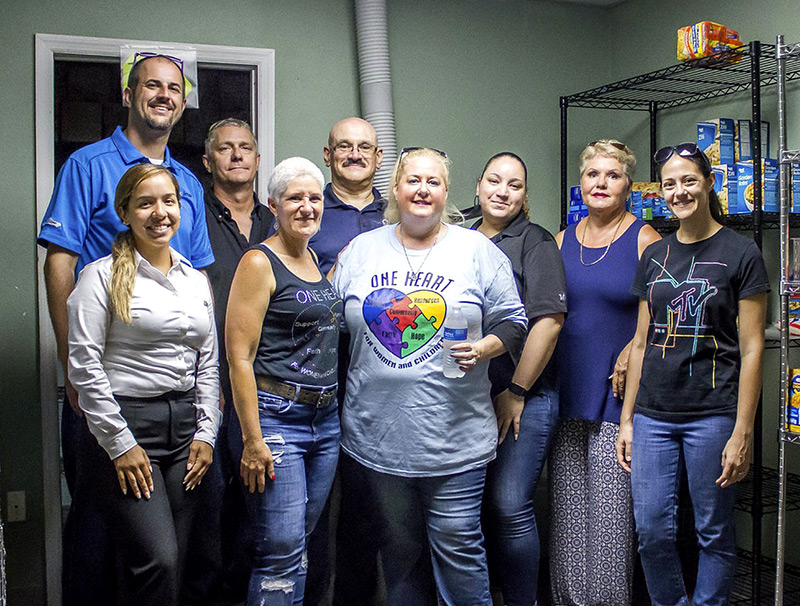 Some of the volunteers distributing the CFLA's Cans for a Cause donations Brevard County, Fla. — When the Central Florida Livery Association (CFLA) closed out its monthlong Cans for a Cause initiative at the end of May, it had high hopes of helping the food pantries at two local charities, One Heart for Women and Children and Hope & Help.

The association had hosted a poker tournament at the end of April that raised more than $1,300 to purchase food donations for the two charities—the former is an outreach organization for families dealing with domestic abuse; the latter provides support and education for those living with HIV and AIDS—and hosted an additional food drive at its May 8 membership meeting.

And on June 1, a team of volunteers comprising members of the association spent the afternoon unloading more than 20 boxes of canned goods, boxed food, and other non-perishable necessities. The donation was the largest single donation in Hope & Help's history—a record that CFLA broke last year with its seven boxes of donated food.

The first stop on CFLA's donation distribution was One Heart for Women and Children.

"It was very emotional for everyone who went to do the delivery," CFLA President Wendy Kleefisch of Brevard Executive Transportation said. "We got there and the shelves were empty: All they had was some coconut water and a bottle of olive oil, since the three local pantries they previously leaned on have all closed their doors."

Kleefisch added that people were already stopping by the center to pick up food while CFLA members were making their delivery, which deeply affected the day's volunteers.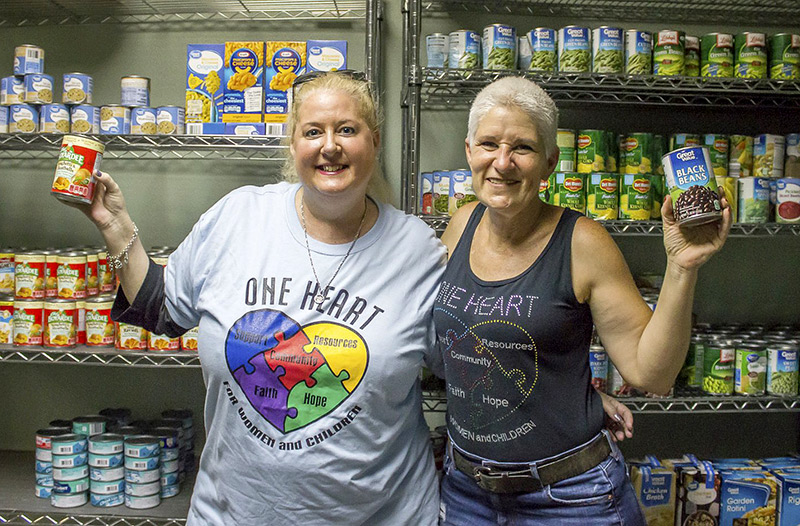 CFLA President Wendy Kleefisch of Brevard Executive Transportation (left) with One Heart for Women and Children President Stephanie Bowman "You can see how much these people really needed this food, especially during this time of year because most people don't think of making food donations in the spring and summer," Kleefisch said. "The emotion on the bus after we finished dropping off the boxes was completely different because we saw the impact this was making on the community."

This was the CFLA's second year supporting Hope & Help, which has since expanded to offer medical services, counseling, support services, and more.

"It was wonderful seeing how Hope & Help has grown in just a year," Kleefisch said. "They're more able to help patients learn how to live and give them support. Because it's no longer a death sentence, people now need help living with AIDS and HIV."

The CFLA's efforts were so successful that the local news even covered their efforts. You can see the broadcast at bit.ly/2sOSrBG.

Kleefisch is overjoyed at the response this year's Cans for a Cause, and is already looking forward to next year.

"As we grow as an association, people donate more and more," she said. "This was the best year for Cans for a Cause so far, and next year will be even better."

The next CFLA event will be its July 10 meeting.

Visit cfla.org for more information.

[CD0618]