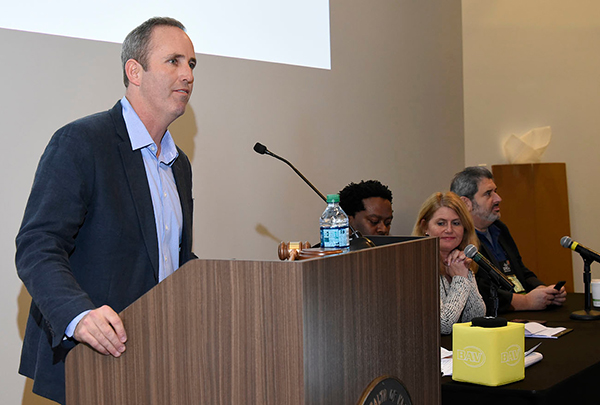 ABA's 2019 Marketplace featured several familiar faces from the chauffeured ground transportation industry, like Brent Maitland of MCI (left) and Jeff Shanker of Black Tie Transportation (right) Louisville, Ky. — American Bus Association (ABA) members spent the last week of January building their business with appointments, networking, and professional education during ABA's 2019 Marketplace in Louisville, Ky. The annual event, which was held from January 25-29 this year, brings together all sectors of the group travel and tourism industry.

With more than 137,000 scheduled business appointments happening throughout the week, tens of millions of dollars of business was generated to kick off ABA members' 2019. But not all the business building was happening through appointments. During Marketplace, attendees had endless opportunities to network with established partners and meet new ones whether in the exhibit hall, during morning, and lunch events and evening dine arounds and events.

Attendees also participated in more than 50 seminars and education bites with top-rated national speakers and industry experts to help hone their professional development, technology and sales and marketing skills, as well learn about and discuss issues affecting the industry through motorcoach safety, motorcoach maintenance and repair, motorcoach innovations, and motorcoach regulatory and compliance sessions.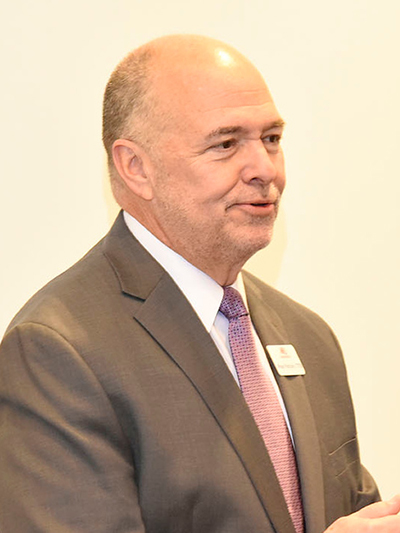 ABA President/CEO Peter Pantusso Numerous ABA Council meetings offered a different kind of education during the week, as the Bus Industry Safety Council (BISC), Bus Maintenance & Repair Council, Hispanic Motorcoach Council, School Bus Council, and the Women in Buses Council all held meetings during the event.

ABA members also took care of association business by electing five new members to the Board of Directors: Jonathan Berzas of Fullington Trailways; Cindy Brown of Boston Duck Tours; Roman Cornell of ABC Companies; Kim Grzywacz of CIT Signature Transportation; and Luke Busskohl of Arrow Stage Lines as the 2020 Marketplace chairman.

But it is not all hard work and no play at ABA! Attendees had were treated to more than a 100 exhibitors, including 22 motorcoaches, on the networking floor—many of whom were giving out treats to Marketplace-goers.

Attendees were also treated to a night at the Kentucky Derby Museum at Churchill Downs for a night of Juleps, Jockeys and Generosity as they raised money for the ABA Gives Back local charity, Backside Learning Center at Churchill Downs. The Backside Learning Center is an independent, non-profit organization serving the equine workers and families at Churchill Downs. They provide adult education programs, after-school and summer youth programs, and social services. Because ABA members' generosity, the ABA Gives Back program donated $22,000 to the Center.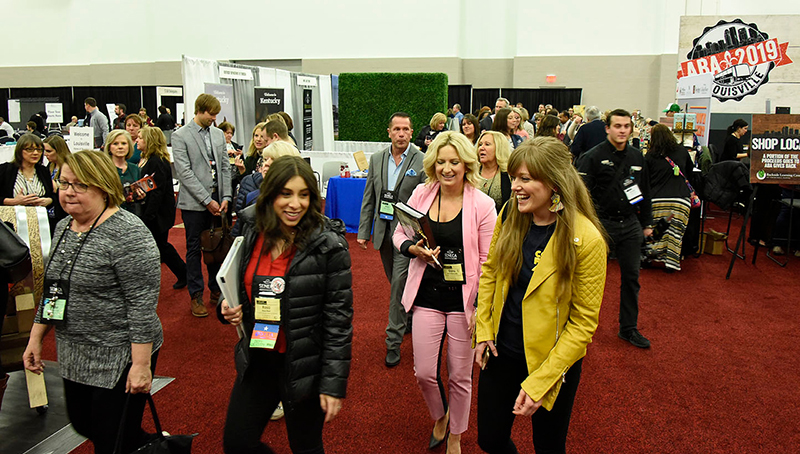 With more than 100 exhibitors on the show floor, foot traffic was constant throughout the event ABA members also were very generous when it came to raising funds for the ABA Foundation's Fund a Future program. Each year at Marketplace, the ABA Foundation holds a live and silent auction, as well as in partnership with the Hard Rock Cafe International and Prevost, hosts the popular Afterglow party. All monies raised during the week of Marketplace through these events go toward the ABA Foundation scholarship program and helps the ABA Foundation fund $100,000 in scholarships each year. This year through the events, the ABA Foundation was able to raise approximately $140,000 for scholarships. Since its inception, the ABA Foundation Scholarship program has awarded more than $1 million in scholarships to hundreds of ABA member families.

While it was a week of hard work, everyone also took the time to recognize achievements of ABA members that were made throughout the year. The annual ABA Certified Travel Industry Specialist program not only saw 22 members graduate from the program during Marketplace, but also celebrated the 30th anniversary of the program. And ABA partners also presented awards throughout the week to members in recognition of their individual accomplishments.

ABA's Marketplace 2020 will take place in Omaha, Neb., from Jan. 10-14.

Visit buses.org for more information.

[CD0219]