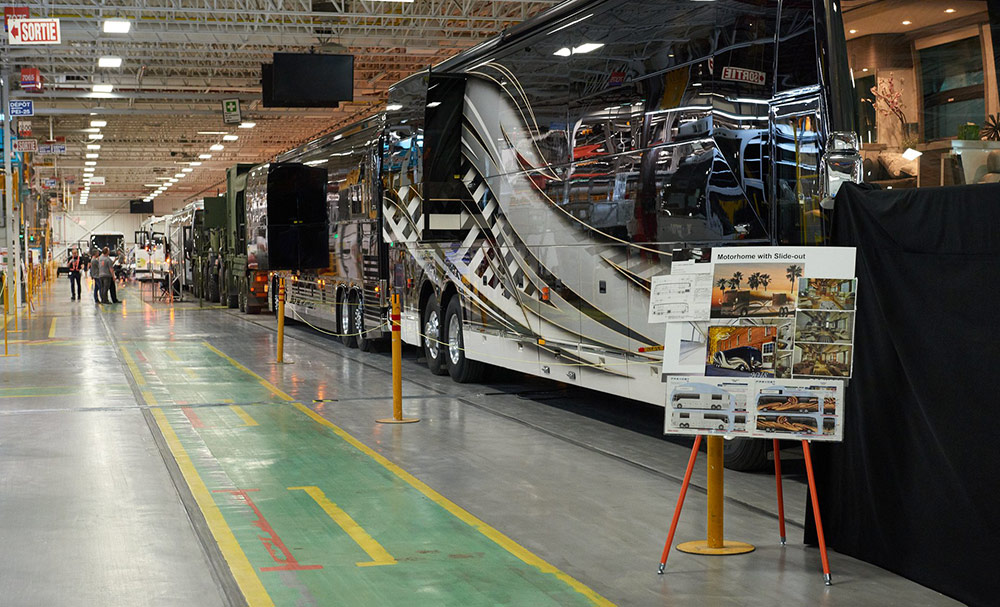 Coaches on display at Prevost's 95th anniversary party Ste. Claire, Quebec — Prevost commemorated their 95th anniversary in June with a celebration at their headquarters that included food, live music, and other entertainment; coaches to explore; and tours of the Prevost manufacturing plant.
Founded in Quebec in 1924 by cabinet and wooden bus builder Eugene Prevost, the company is the oldest coach manufacturer in North America.
Scores of special guests including past and present employees, government officials, and people from the community attended. The extensive vehicle display at the celebration featured current Prevost model coaches, including the newly redesigned X3-45 motorcoach, a converted motorhome, and a corporate coach as well as a mobile service van and a beautiful 1952 Prevost Citadin antique bus restored by the Heritage Society of Sainte-Claire.
"The 95th Anniversary celebration in Quebec was a huge success as we had more than 4500 people joining us at the factory," said Prevost General Manager Francois Tremblay. "I'm honored that so many families and special guests were there to celebrate with their Prevost family. We take great pride in what we do and to be able to share 95 years of such strong heritage with our community was a very special experience for us."
Visit www.prevostcar.com for more information.
[CD0819]