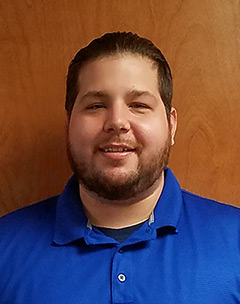 John DeMarcello, Safety & Operations Manager of Sterling Limousine & Transportation Services Wrightstown, Pa. — Sterling Limousine & Transportation Services, based in the Philadelphia region, has announced that John DeMarcello has been promoted to fill the company's Safety & Operations Manager position./p>
According to DeMarcello, he first joined Sterling in January 2017 as Weekend Operations Manager. During his time in this position, he says he "welcomed the opportunity to utilize my knowledge and experience in a leadership capacity, placing emphasis on clear and concise communication and attention to detail."
DeMarcello's resume goes farther back, though. He recalls how he "first started in the industry in 2003 and has managed operations involving warehousing, over-the-road trucking, international ocean and air freight, and time-critical shipments."
DeMarcello expressed his excitement for his new role for several reasons.
"We have a group of key employees that are highly motivated and demonstrate a work ethic that is second to none," he said. "I am very fortunate to inherit a team with a wealth of industry experience and commitment to excellence. My primary focus will be on reinforcing our infrastructure for our anticipated growth over the next couple of years. The safety of our employees and customers is paramount, and this is achieved through ongoing trainings with our management team and staff. I am thankful to Mr. [Johnny] Donohoe and his family for this opportunity and look forward to contributing to the continued success of Sterling Limousine [& Transportation Services]!"
Sterling President Johnny Donahoe said of DeMarcello: "After two-plus years with Sterling, John has shown he has the necessary skill set to be a perfect fit for this position. His focus on attention to detail and follow-through, along with his great leadership qualities, made this an easy decision for me."
Visit sterlinglimoservice.com for more information.
[CD0919]