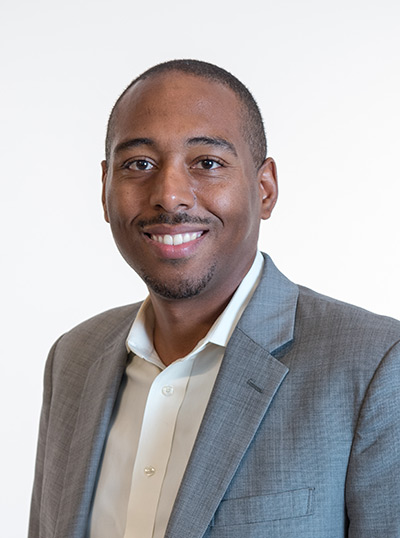 Larry Henderson Jr. Manager, Fleet Operations Sandy Springs, Ga. — Mercedes-Benz USA (MBUSA) has recently announced that it has named Larry Henderson Jr. as manager, fleet operations. The longtime MBUSA team member has been with the organization for almost 18 years in various capacities, most recently as head of fleet operations for commercial vans. In his new position, Henderson will be working closely with livery and limousine operators around the country.
"When I was in the commercial van division, I had an opportunity to work with a ton of upfitters and body builders who were building on the Sprinter chassis, so I participated in various events geared toward limo and livery customers," says Henderson. "During the past four months, I've transitioned into the Passenger Car Fleet Department, where I'm heading up the new strategy and direction. We have put together a strategy, which has been communicated to executive management and now we are ready for the next phase of executing the strategy."
Our strategy includes a "laser focus" on several market segments, with limousine and livery being the primary emphasis. As several of Mercedes-Benz's competitors are getting away from the sedan side of the business, Henderson says operators can look forward to Mercedes having a bigger presence in the chauffeured transportation space.
"Operators should be excited about a new program which we're looking at pre-paid maintenance (PPM) as well as substantial incentive offerings to operators," he says. "We're also looking at maintaining a small pool of vehicles for livery companies, so if an operator decides they need an E-Class or S-Class, the order-to-delivery timeframe is shortened. We're looking to change the way we do business with operators by reducing their wait time for our products."
Also, Henderson says that operators should look forward to the new S-Class redesign for model year 2021 as well as a hybrid S-Class, with a range beneficial for luxury ground transportation operators. He is also looking forward to attending the Chauffeur Driven Show in Boston this October 13-16.
"I'm excited. It'll be my first time at a Chauffeur Driven event. We'll have a booth on the show floor with an E-Class, S-Class, and a Sprinter 15-passenger van. We'll have a nice presence in Boston."
Visit www.fleet.mbusa.com for more information.
[CD0919]