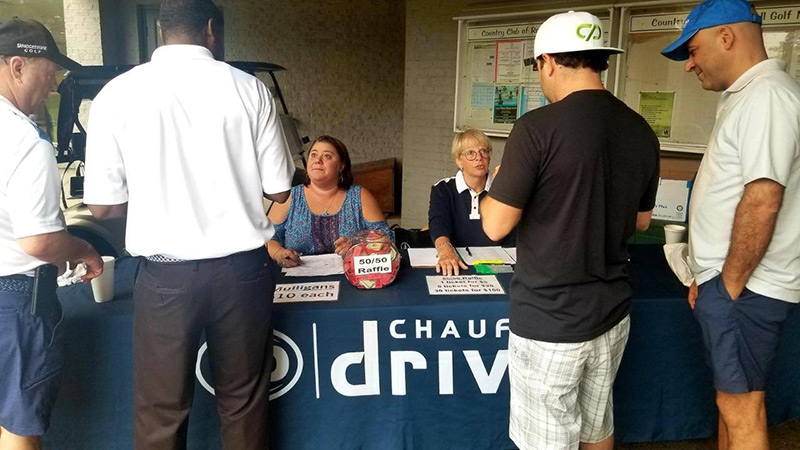 Chauffeur Driven was a sponsor of this year's GALA golf tournament Roswell, Ga. — When the Greater Atlanta Limousine Association (GALA) headed to the Country Club of Roswell August 27 for its annual charity golf tournament, 21 teams comprising 84 players from all across the country came along for a day of good company while coming together for some friendly competition to benefit a great cause. CD Publisher Chris Weiss was among those who traveled from outside the state to support the yearly fundraiser and friendly tournament, as Chauffer Driven was an event sponsor.
In addition to spending nearly a full day on the course, the golfers raised nearly $40,000 in the annual fundraiser benefiting Children's Healthcare of Atlanta. It is one of the largest nonprofit children's cancer and research centers in the world—and a favorite charity of GALA's for eight years now.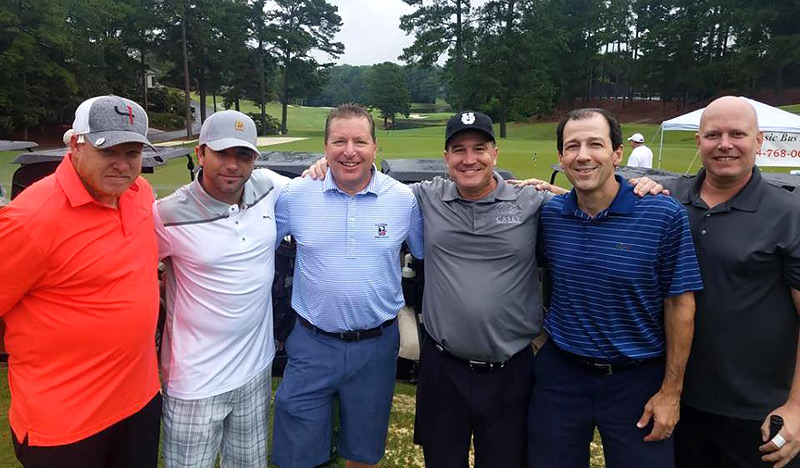 CD Publisher Chris Weiss (right) was among the many out-of-state golfers who attended the event
"We've donated somewhere in the neighborhood of $80,000 to Children's Healthcare over the past few years," said GALA President and first-time Golf Chair Jeff Greene of Greene Worldwide Transportation, who's been on the golf committee for years.
In addition to doing some good, golfers had ample opportunities to win big in a various contests, as well as the auction held during the awards banquet that serves as the event's capstone dinner.
Greene said that, just as in previous years, the golf tournament continues to be a crowd-pleaser that showcases how easilythe industry comes together.
"The highlight was the participation that the sponsors—such as Mercedes-Benz, Grech Motors, and Lancer—showed us and the number of supporters and out-of-town players who showed up for our charity benefit," he affirmed. "It's a great feeling knowing that we're helping such a great charity, and it shows the generosity of our industry—not just here in Atlanta but all around the country."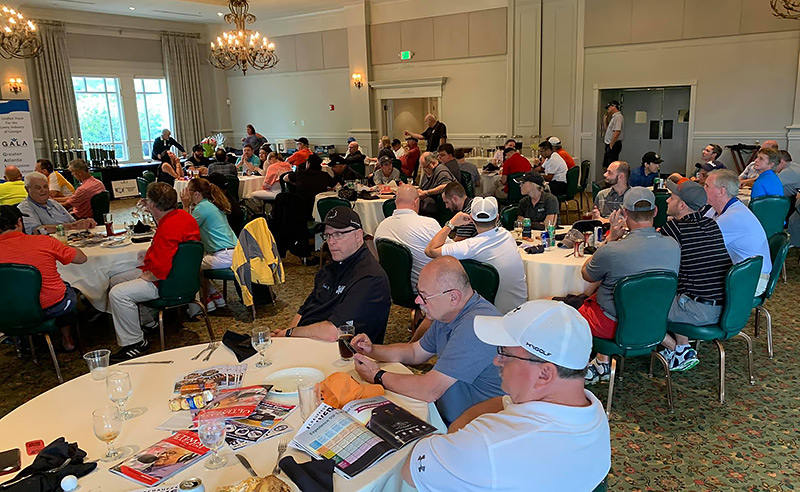 Nearly 90 guests flocked to the Country Club of Roswell August 27
Fred Rich of CTN Global Chauffeured Transportation was on this year's golf committee and added that Dave Winokur, the development officer at Children's Healthcare of Atlanta, is a big supporter of the charity outing, and reminds golfers that their generosity is making a difference to the hundreds of young patients the center treats every year.
"Dave Winokur had a team, and he talked a lot about how much they appreciate everything, how much the money helps with research and development, and how it's all to help the kids," Rich said.
And Rich admits that he's a "sucker for causes that help children."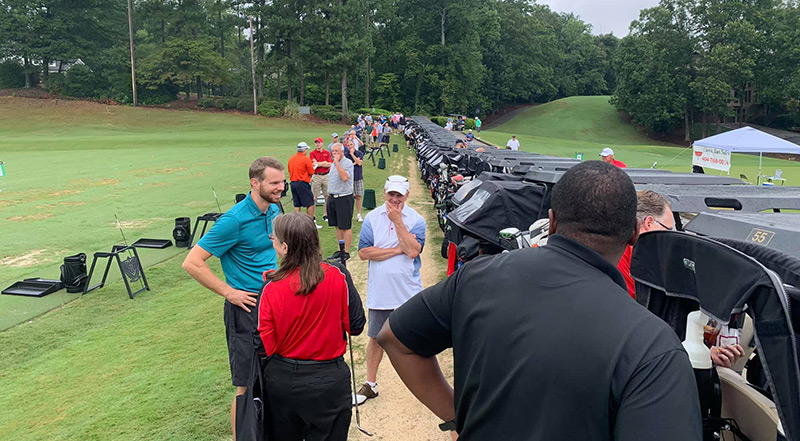 Participants prepare for the event's beginning
"There's a lot of good causes out there, but I don't think there's anything better than the kids," he said. "They say that, on average, one family every day finds out that their child has cancer. And at Children's Healthcare, when they break the news, they walk in with a team so the kids and their families know who all of the doctors and nurses are, when all the appointments are, what the course of procedure's going to be. When they leave that room, it's all set: They do everything for the kids and their families. What they're doing over there is just amazing. I can't imagine anything better than supporting a charity that takes care of the kids."
The next GALA meeting will be in October, where representatives from Children's Healthcare of Atlanta will be presented with the tournament's proceeds.
Visit galalimo.org for more information.
[CD0919]