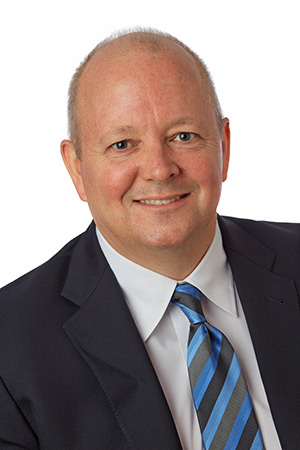 Prevost Pre-owned Sales Manager, Northeast Roy Furo St. Claire, Quebec — In its efforts to expand and enhance its pre-owned coach division, Prevost has called on Roy Furo, national sales manager for the Volvo 9700, to also handle pre-owned coach sales in the Northeast region.
Furo joined the Prevost team in 2017 and boasts 16 years of industry sales experience.
"In addition to helping grow Volvo 9700 sales in North America over the past 2.5 years, I am excited to take on an additional role as pre-owned sales manager in the Northeast," says Furo. "I have worked in the Northeast region for over 16 years and I am eager to assist in moving some of Prevost's pre-owned inventory."
Furo believes that the pre-owned coach market is a viable source that operators can draw from to adjust their collective fleet-age as end-user customers rarely notice a significant difference between a 2019 coach and a maintained 2015 model.
"We believe Roy's experience and knowledge of the industry will prove invaluable in assisting our team, says Pre-Owned Coach Sales Director Guillaume Charron. "I believe he will help us grow sales in the U.S. Northeast region while providing excellent support to our customers."
In other news, Prevost has announced that Air Bear Travel of Cheboygan, Mich., recently took delivery on their two newest 2019 H3-45s models, which feature the trademark frameless scenic windows to enhance passenger visibility, as well as back up cameras for the driver and wireless microphones for tour hosts.
According to owners Paul and Shelli France, customers of Air Bear Travel are impressed with the quality, ride and curb appeal of the Prevost H3-45. They especially appreciate the expansive views and comfort from the high deck, as well as ample space for luggage in some of the largest bays in the North American coach industry.
Air Bear Travel acquired its first Prevost coach in 2016.
"We were wanting to make a change and had been eying Prevost for some time and felt ready to see if the brand would make a noticeable difference in our operations," Paul France says. "We were pleased to say our first Prevost H3-45 made an immediate impression. We knew immediately that this was clearly the right decision."
Since January 2016, the Frances have added 12 more Prevost H3-45s to the Air Bear fleet including the two most recent deliveries.
Visit prevostcar.com for more information.
[CD1019]