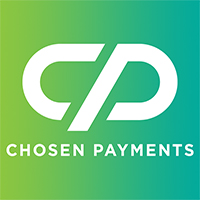 Moorpark, Calif. — Chosen Payments was recently named one of the Top 10 Point of Sale Solution Providers by Aspioneer Magazine, a publication focusing on business leaders. The magazine summarizes the best of the best in business, including lists such as 10 Most Influential Women Leaders, 10 Fastest Growing Franchises, and similar rankings.
In the October issue, Aspioneer selected Chosen Payments as one of the Top 10 Solution Providers for Point-of-Sale transactions. From providing Clover point-of-sale terminals and systems to processing credit cards within many third-party POS systems, Chosen Payments offers full solutions for handling business transactions from ringing up the sale to receiving payment in the bank.
A feature article in Aspioneer detailing the phenomenal growth of Chosen Payments since its launch eight years ago accompanied the recognition. Beginning with niche markets such as limo services and jewelry stores, Chosen Payments has become the preferred credit card processor for the National Hot Rod Association and "successfully claimed the title of the most trusted financial service provider in the payments industry," according to the article in Aspioneer.
Chosen Payments has earned many other accolades, including being named to the INC. 5000 Magazine rankings year after year. CEO Jeff Brodsly was awarded Entrepreneur of the Year by the Moorpark Chamber of Commerce just two years after launching of Chosen Payments and is now distinguished by Discover Card's Forty Under 40 program as one of the top executives in the credit card processing space in 2019.
Visit chosenpayments.com for more information.
[CD1019]