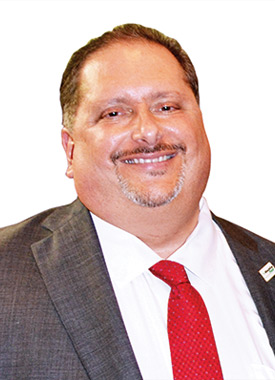 Ira Goldstein of the Black Car Fund Pittsburgh —On October 23, the International Association of Industrial Accident Boards and Commissions' (IAIABC's) then-President Abbie S. Hudgens, Administrator of the Tennessee Bureau of Workers' Compensation, recognized five individuals and one organization for their service to the IAIABC and the workers' compensation industry at the IAIABC 105th Convention—and among them was The Black Car Fund.
The President's Awards honor those who demonstrate commitment and achievement in reducing harm and aiding recovery from occupational injuries and illnesses.
"It is a special honor to give out these awards. The workers' compensation industry is better for the contributions of these individuals and organizations. Even more importantly, the lives of those impacted by an occupational injury or illness are improved because of their commitment to improving the system," Hudgens said.
The 2019 Samuel Gompers Award was presented to The Black Car Fund. The Black Car Fund is an innovative coverage model that provides workers' compensation benefits for livery and taxi drivers in New York State. Today, the Black Car Fund protects more than 130,000 affiliated drivers. The Black Car Fund continues to launch safety programs for its member drivers including offering defensive driving courses, wellness and safety and education programs, and safety advancement for excellence in driving.
Visit nybcf.org for more information.
[CD1119]