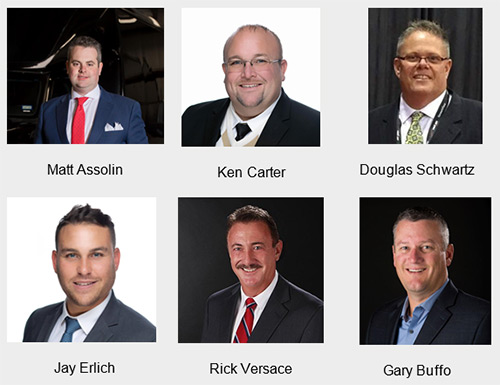 Marlton, N.J. — The National Limousine Association (NLA) has recently announced its 2020 Board of Directors.
The results are as follows:
At Large: Matt Assolin of Nikko's Worldwide Chauffeured Transportation in Houston, Texas
Central Region: Ken Carter of Aadvanced Limousines in Indianapolis, Ind.
Northeast Region: Douglas Schwartz of Executive Ground Transportation in West Babylon, N.Y. (three-year term)
Northeast Region: Jay Erlich of Europe Limousine Service in Paramus, N.J. (one-year term)
Southeast Region: Rick Versace of A1A Airport & Limousine Service in Boca Raton, Fla.
West Region: Gary Buffo of Pure Luxury Transportation in Petaluma, Calif.
This will be the third term for Schwartz and second term for Versace. Assolin, Carter, and Erlich each will be serving their first terms.
"I am honored and humbled to have been elected to serve my fourth term on the NLA Board and look forward to working with both our current and future Directors," said Buffo, who also serves as NLA president. "There is a lot of work to do in the coming year and our Board will be tasked with some of the most important decisions ever made in its 35-year history. We welcome all of the new and incumbent Board of Directors."
The certified election results can be viewed here.
Visit limo.org for more information.
[CD1219]