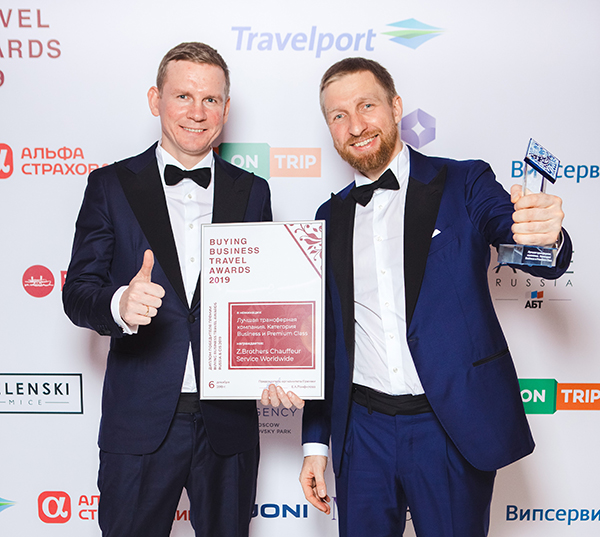 Evgeny (right) and Anton Zhukov of Z Brothers Chauffeur Service accept the BBT Award at the December 6 ceremony Moscow — Z Brothers Chauffeur Service was honored with Best Premium and Business Class Chauffeur Service in Russia and CIS at the Buying Business Travel (BBT) Awards on December 6 at the Hyatt Regency Moscow Petrovsky Park. The BBT Awards are founded and organized by Buying Business Travel Russia, an online publication for corporate customers of business tourism and MICE services.
Founded in 2013 by Evgeny and Anton Zhukov, Z Brothers is one of the fastest growing luxury ground transportation companies in Russia. The BBT Award is the operation's first major honor.
"This award shows that we are following the right path right now. It opens new roads and opportunities for our company development. I think the most important things are the desire to be the best and thinking in a big-picture terms. When my brother and I were kids, we dreamed of our own business; we didn't have any other thoughts. This award will leads us to work harder and to show that this success was not just an accident," says Z Brothers CEO Evgeny Zhukov.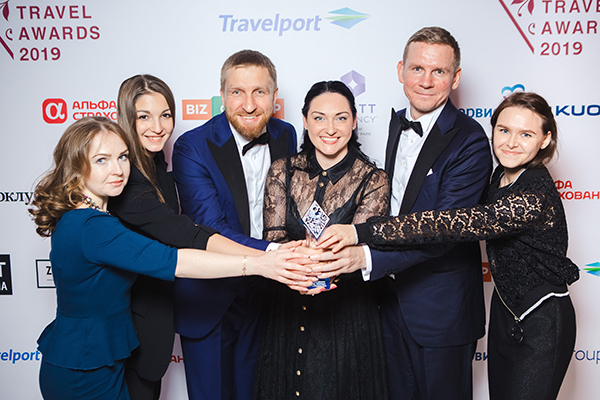 The award-winning Z Brothers team
The BBT winners were selected in two stages: The first stage consisted of a closed online voting process, which determined the short list of BBT Awards 2019; during the second stage, the members of the expert commission met face-to-face to discuss the achievements of the participants. As before, the names of the 23 judges on the panel, business travel agency professionals, who were tasked with selecting the winners, were revealed only during the award ceremony.
There was a total of 63 participants vying in the Business Travel category, not counting the 10 travel managers.
"We are happy to see a full room again today, the entire business travel industry elite—top agency officials, the largest corporate customers and suppliers. I saw many smiling faces. Some of the guests said that they were impressed with our coming up with new formats, not repeating ourselves, coming up with new categories, and showing new heroes to the market. The Award is developing, and expect new surprises again next year," said BBT Publisher Elizaveta Panfilova.
Visit z-brothers.com for more information.
[CD1219]