By Matt Daus
Protecting your business from potential lawsuits, claims, or other risks is always essential, but during a period of work—and cash flow—stoppage, a lawsuit, whether frivolous or legitimate, from a disgruntled client or chauffeur could strike a death knell for your business. It's important that you are aware of labor laws and civil rights issues in order to protect yourself, especially during this pandemic.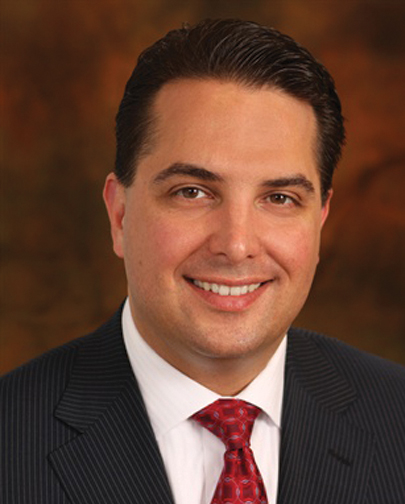 Matt Daus of Windels Marx
Worker Classification Lawsuits & Labor Department Enforcement
Each state differs in how ICs are classified and have standards to determine if the purported employer is exercising control over the drivers. For example, in New York, the determination of whether an employer-employee relationship exists turns on whether the alleged employer exercises control over the method or means by which the worker performs the job. No single factor is determinative, and courts will examine all factors relevant to assessing the degree of control exercised by the purported employer. One factor the courts look at is whether the employer provides equipment or supplies for the worker to use to perform the work. To avoid worker classification issues, businesses whose chauffeurs are ICs should allow them to be absent from work without prior permission. Businesses should review IC agreements; those without should utilize such agreements.
Civil Rights, Employment Discrimination & Consumer Laws
It's been reported nationwide that drivers are refusing to accept trips from passengers—especially those considered Asian. That's discrimination. In NYC, it's key that operators be aware that the city's Human Rights law makes it illegal for a TLC-licensed driver to refuse service because of a passenger's actual or perceived "race, creed, color, national origin, age, gender, disability, marital status, partnership status, sexual orientation, uniformed service or alienage, or citizenship status."

While surge pricing is certainly legal, and may even be appropriate during the pandemic, New York's General Business Law § 396-r prohibits "unconscionably excessive prices" for essential goods and services during an "abnormal disruption of the market" or other cause of an abnormal disruption of the market which results in the declaration of a state of emergency by the governor." Transportation providers should review their policies and pricing guidelines to ensure compliance with such anti-discrimination laws, or any provisions enacted during emergencies.
Layoffs
Transportation businesses in all sectors are facing the immense economic pressure to "downsize" their workforce as they reduce services to meet the diminished ridership demands. Before deciding upon a reduction in the workforce, employers should consider whether other, less problematic, measures would achieve the necessary savings. These may include hiring freezes, salary freezes, elimination of discretionary bonuses, or reductions in work hours with proportionate pay cuts. Employers may also consider reducing or eliminating certain fringe benefits and requiring employee contributions to benefit costs. As alternatives to layoffs, businesses could assess whether expected job attrition will address the organization's needs or permit affected employees to transfer to other vacant positions within the organization to address departmental budgetary issues. Businesses may consider furloughing employees. Furloughs allow for cash savings, while providing the impacted employees with access to benefits. Furloughs are a temporary remedy that allows for fast re-hiring when circumstances improve and also maintains some level of employee morale.

When necessary, layoffs should be appropriately planned. Ordinarily, the Worker Adjustment and Retraining Notification Act (WARN Act) would require advance notice of 60 days. In circumstances such as this COVID-19 pandemic, there is a strong argument that exceptions to the notice requirement apply. Business may consider first terminating employees with substandard performance grades, terminating recently-hired employees during introductory periods before benefits are awarded, or terminating temporary and part-time workers, transferring their duties to existing full-time employees. Finally, to avoid company-wide layoffs, some employers devise early retirement programs or request volunteers for separation with incentives to encourage acceptance such as enhanced severance benefits. Although less drastic, such actions present their own legal complexities and demand appropriate planning to achieve the desired savings and avoid the pitfalls associated with standard layoffs. Care should be given to avoid discriminatory layoffs, including both intentional and unintentional disparate treatment. Severance, in exchange for a release, is recommended.
Click here for an information sheet from the Department of Labor regarding employee rights during these times.
Matt Daus is a partner with law firm Windels Marx and the former commissioner of the New York City Taxi & Limousine Commission. He can be reached at mdaus@windelsmarx.com.

[03.30.20]