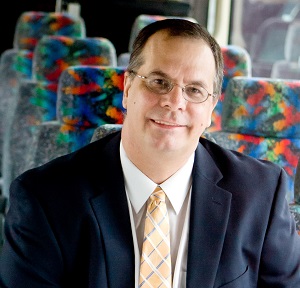 Dan GoffRuckersville, Va.— Dan Goff, owner of A Goff Transportation, has been appointed to a board seat on the Greene County Economic Development Authority (GCEDA), which promotes Greene County as a rising center for commercial and light industrial development.
The Goff family has a long history in passenger transportation and related services, and Greene County is home to the headquarters of A Goff Transportation. In regard to this appointment, Goff had this to say: "I am gratified by the show of support the Board of Supervisors has given my candidacy and pledge my best efforts to promote the opportunities available in our region. As a long-time Greene County business owner and resident, I can attest to the strengths of our county. The moral character and hard work ethic of our population coupled with access to a variety of educational facilities offers the business community a flexible, motivated workforce to draw from. Raising a family in Greene County allows our children to experience the wonders of nature while enjoying the security of a safe and supportive community."
"We welcome Mr. Goff to the Authority and are excited to add the mix of business and financial experience he brings," says Chairman of the Greene County Board of Supervisors, Jim Frydl. "Mr. Goff and his companies have demonstrated their commitment to Greene County and we look forward to his assistance in reaching out to businesses who could both enjoy and enhance the quality of life in the region."
Visit gatewaytocharlottesville.com/eda/ or agofflimo.com for more information.
6/14