To keep the New England Livery Association (NELA) membership informed and active, NELA Executive Director Rick Szilagyi spearheaded a series of online meetings throughout the month of May for operators and vendors to discuss issues relating to the COVID-19 crisis.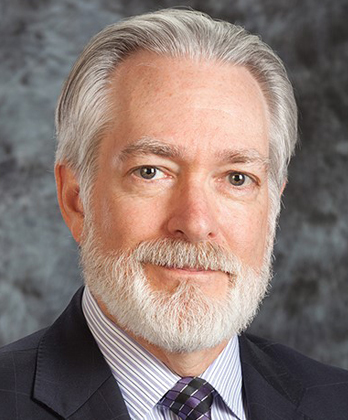 NELA Executive Director Rick Szilagyi
Beginning with a "virtual town hall" exclusively for its Connecticut members on May 1, Szilagyi hosted close to 10 operators sharing their experiences and plans dealing with the industry shutdown. NELA Board Members Charlie Wisniewski of Teddy's Transportation, Teale Smith of Maine Limousine Service, and Joe Cardillo of AOT Global were strong advocates for the session and offered their perspective on industry issues and programs such as the Paycheck Protection Program (PPP), Economic Injury Disaster Loans, and the Families First Coronavirus Response Act.
"Kudos to the operators that took part and made the hour-long session transpire as we had hoped," says Szilagyi. "While the goal was to hold a session for Connecticut members, most of the specific issues we are all experiencing apply nationwide. The participants made the session a success, and set the stage for more."
Based on the success of the May 1st Connecticut session, and with a quick analysis of the number of Connecticut attendees versus the number of invitees, the NELA Board approved a plan to hold six more online meetings across the New England states. The Maine/Vermont session was held on the morning of May 20, while Rhode Island operators were engaged that afternoon. The New Hampshire session was held on May 21, with three Massachusetts sessions on May 22.
Most sessions were in the half-dozen operator range, which Szilagyi says was the goal. Dividing the meetings by locale eliminated the awkward, overcrowded Zoom meeting rooms everyone has become familiar with and allowed for greater participation and more intimate conversations.

"Splitting Massachusetts into three sessions made sense," says Szilagyi. "Having 15-20 people on such an online meeting would have been too difficult to manage, and resulted in less benefits to the individuals who attended. We achieved productive numbers on these calls from the standpoint of value and manageability. We can all read the material bombarding our inboxes each day, but having the opportunity to interact with peers on the challenges and opportunities is of much greater value."
While PPP and EIDL remained the chief hot-button topics throughout the month, the focus of how to use those funds shifted as the meetings progressed. Another issue discussed was unemployment payments. With many chauffeurs and in-house staffers making more money on unemployment, operators have had difficulty bringing back employees as work has increased somewhat. Owners are now faced with a dilemma of "turning in" their otherwise loyal staff.  
PPE was also discussed during the sessions, including the potential of installing soft or hard partitions. With that topic, came the potential increase in liability from installing after-market materials which could interfere with airbag deployment and become dangerous in the event of an accident, which led of course to recommendations for consulting with insurance agents.
NELA's next quarterly meeting will be held June 9 via webinar from 2-4 p.m. Szilagyi is encouraging all members and vendors to register in advance. He is currently at work building a slate of topics and securing presenters. Guests will include National Limousine President Robert Alexander of RMA Worldwide and Ellen Kearns of Constangy, Brooks, Smith & Prophete, which specializes in labor and employment law. The meeting is sponsored by Dedicated Funding.
Visit nelivery.org for more information. 
[05.29.20]