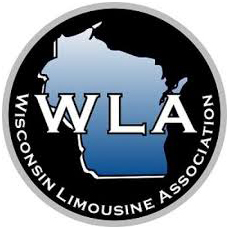 On December 9, the Wisconsin Limousine Association (WLA) held its monthly conference call to discuss regional industry news and to share a bit of seasonal fun.
COVID-19 lockdowns and mandates were the main topic of discussion, as the Midwest continues to be a hotbed for the virus. WLA Director Paula DiBiasi of Chicago Coachworks informed the group that Illinois is in the midst of lockdown, with restaurants closed for dine-in meals and party buses prohibited. The city is only allowing events for groups of 10. In Wisconsin, however, mandated capacity restrictions for businesses have expired.
With Christmas coming, and holiday cheer in full swing, WLA Secretary/Treasurer Karen Lotts of A Knight Rider Limousine asked members to take part in an Ugly Christmas Sweater competition. Participants were invited to send in a photo of the ugliest sweater they could find, and a winner was chosen by way of random drawing. DeVon Gillespie of Milwaukee Executive was the winner of a prize pack courtesy of Midwest Transit.
In keeping with the holiday discussion, holiday light tours are popular in the state. Milwaukee, Madison, LaCrosse, and Chippewa Falls were cited as popular areas for the tours.
Before the meeting concluded, WLA officers said that the association renewed its NLA membership for 2021. The next WLA conference call will be held Wednesday, January 13 at 1:00 p.m. CT.
Visit wisconsinlimo.org for more information.
[12.14.20]