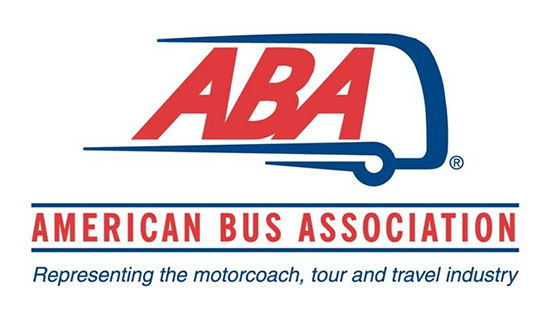 The inauguration of the President Joe Biden this week was unlike most celebrations we've seen in the past—with COVID still a factor and threats of violence locking down our nation's capital—but one familiar sight was the number of ground transportation vehicles being used during the festivities. According to the American Bus Association (ABA), motorcoaches played a major role as always this week in D.C.—as many as 500 motorcoaches from all around the country brought 25,000 National Guard members into the city.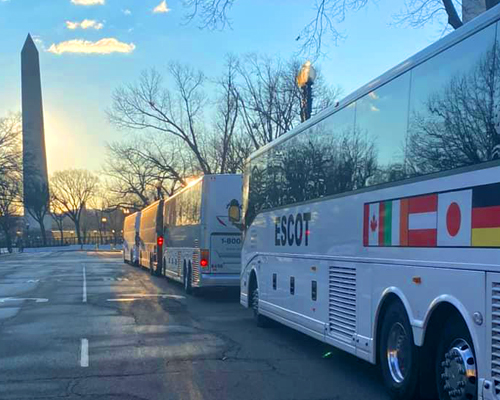 Photo courtesy of Michael Knispel member of Professional Motorcoach Operators FB group
"Once again these small family businesses have heard the call and answered it," said ABA President & CEO Peter Pantuso. "Just like during hurricane season in the South this past summer and fall, these businesses that are struggling to survive the effects of the pandemic are rallying their drivers and buses to help protect our nation's capital."
As we all know, the motorcoach industry has been one of the hardest hit in the transportation sector with little assistance from the government. Associations such as ABA and the United Motorcoach Association lobbied Congress for dire aid for 10 months as the more than 80,000 personnel were furloughed and nearly half of the industry's 3,000 small, family-owned businesses shuttered. In December 2020, the industry received a desperately needed shot in the arm when Congress passed the latest relief package that included $2 billion for the industry to share with the school bus and passenger vessel industries. The industry had originally asked for $10 billion through the Coronavirus Economic Relief for Transportation Services (CERTS) Act, which had received 60 Senators and 271 Representatives signing on to co-sponsor in the 116th Congress.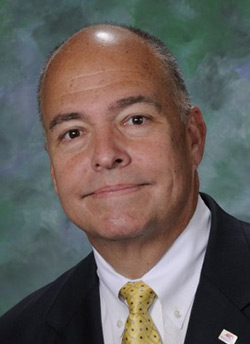 ABA President & CEO Peter Pantuso
"The private motorcoach industry has lost more than $11 billion because of the pandemic and is only running at 10-15 percent capacity compared to 2019 levels," Pantuso said. "We asked for $10 billion during the 116th Congress, but as the pandemic keeps going so does our growing need for funding to keep our industry afloat. We look forward to working with the Biden Administration and the 117th Congress to get the bridge we need to survive."
Visit buses.org for more information about the ABA.
[01.22.21]