On the same day that President Joe Biden was inaugurated as the nation's 46th president, he signed an executive order that requires people to wear masks in airports, on certain modes of public transportation—including many trains, airplanes, and buses—and in federal buildings on federal lands. The executive order does not affect any local or state mandates that are already in place.
The Centers for Disease Control and Prevention (CDC) also issued an order requiring all air passengers arriving to the U.S. from a foreign country to get tested no more than three days before their flight departs and to present the negative result or documentation of having recovered from COVID to the airline before boarding the flight. Air passengers will also be required to confirm that the information they present is true in the form of an attestation. (This order is effective as of January 26, 2021). More information is available here.
"We must ensure all of our transportation systems—from aviation to public transit, to our railways, roads, ports, waterways, and pipelines—are managed safely during this critical period, as we work to defeat the virus," said Biden's nominee for Transportation Secretary Pete Buttigieg, who was also a Democratic presidential contender and mayor of South Bend, Indiana.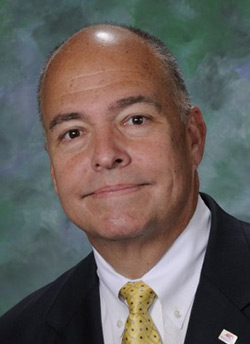 ABA President Peter Pantuso
Additionally, American Bus Association President & CEO Peter Pantuso clarified how the executive order pertains to motorcoach and group travel, including:
Sec. 2 directs various Agency heads to take action, with relevant authority and to the extent appropriate and consistent with applicable law, to require masks to be worn in or on intercity bus services (and other transportation modes), in compliance with CDC guidelines. Agency heads are to update the President's COVID-19 Response Coordinator on their progress in implementing this section, along with any categorical exceptions, within 7 days of the date of the order (January 21, 2021).
Sec. 3 directs Agency heads to make additional recommendations on how their respective agencies may impose additional public health measures for domestic travel.
Sec. 4 directs DOT and other agencies to support state/local/tribal and territorial authorities by informing them of options to incentivize, support and encourage widespread mask wearing and physical distancing on public modes of transportation.
Sec. 5 for international travel, among other things, directs the State Department, in consultation with DOT and others, to commence diplomatic outreach to Mexico and Canada regarding public health protocols for land ports of entry, and within 14 days of the date of the order, the various Agency heads are to submit a plan to the President on how to implement appropriate public health measures at land ports of entry.
"While we generally support the use of face masks for those riding our buses, we do not support this if it will cause harm or danger by forcing drivers to wear masks if it would cause them breathing problems or fogging glasses. We will work with the Biden Administration and FMCSA to ensure the safety of our drivers and their passengers," said Pantuso in his letter to members.
The news is being celebrated by travel associations as well.
"The CDC's inbound testing requirement is the key to reopening international travel and it adds another important layer of safety. If the testing requirement is going to work on a global scale, it has to be flexible and reflect where testing resources are available and where they're not. The executive order would allow for flexibility if it's needed, said U.S. Travel Association President & CEO Roger Dow. "We also strongly support the president's mask mandate for interstate travel, which is in line with the industry's health and safety guidance and consistent with what countless travel businesses are already doing to protect travelers and workers."
TL;DR version: Mask up!
The full text of the executive order is available here.
[01.25.21]