Updated: 05.06.21
It's been almost three months since the Coronavirus Economic Relief for Transportation Services (CERTS) Act was signed into law by former President Trump in December 2020 as part of his administration's last COVID relief package, the Consolidated Appropriations Act of 2021. This allocated $2 billion to several industries including the motorcoach industry—although the original ask was $10 billion, whittled down to $8 billion, and was settled at the lower figure when it passed.

So, is it available? Not yet. However, guidance on the application process was released by the U.S. Treasury Department on May 6, which can be read here. The portal to apply is not yet available, but was expected to be open in mid to late May.
We always knew that the CERTS Act funding, a brand new program being established by the Treasury, was going to take some time before bus operators would be able to apply, although many hoped it would be in full swing by late February. After all, this funding is critical for many bus operators who haven't seen more than 25 percent of their normal bookings since March (most are much lower).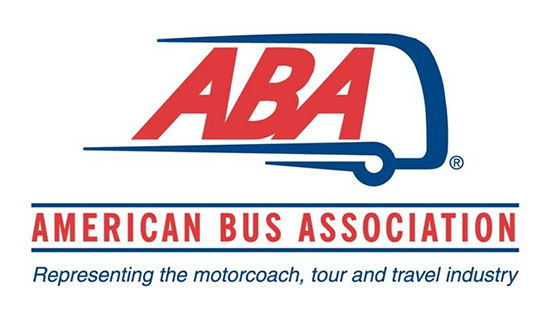 The change in administration, plus another impeachment trial directly following of former President Trump, didn't help. In early February, 29 Senators sent a letter urging Treasury Secretary Janet Yellin to make this funding available sooner rather than later.
"While often overlooked, these companies play an essential role in national and community transportation networks," the letter read. "As one example, the motorcoach industry recently provided more than 700 buses to transport National Guard troops to protect our nation's capital. Regrettably, virtually every major source of business and revenue for these companies—including school and sports-related travel, tourism, and mass public events such as concerts—has been severely restricted or eliminated. To successfully reopen our economy, we need the bus, motorcoach, school bus, passenger vessel, and passenger ferry companies ready and available to provide transportation on which Americans rely. That is why the Treasury Department must move as quickly as possible to ensure that this assistance is distributed to the companies that desperately need it to pay their employees and keep their doors open."

The program is close, but it's not quite at the finish line yet, according to United Motorcoach Association Vice President & COO Ken Presely, who updated UMA members during the association's weekly Town Hall on March 4. While he acknowledged the anxiety that many operators have concerning CERTS, he did offer helpful tips to help members prepare for when the announcement comes and make the process move quicker for the competitive program.
This paperwork includes:
2019 and 2020 income statements
2019 and 2020 payroll information
Total of any previous aid, including both rounds of the PPP, EIDL, and any grants
Although CERTS monies still haven't been allocated, numerous motorcoach associations across the industry, including UMA and the American Bus Association, are already working on getting additional aid in future bills for the industry. Presley notes that buses could be included in the large-scale infrastructure bill that is slated to be the next major legislation pushed by President Biden after the $1.9 trillion American Rescue Plan is passed, signed, and underway.
We'll keep you posted when CERTS is available. Motorcoach operators can catch up on all the breaking news for their sector by visiting ABA's website at buses.org or joining UMA's weekly Town Hall, which is held every Thursday at 2:00 p.m. ET (register here).
In the meantime, there are positive signs for ground transportation. Vaccination efforts are hitting a stride and desire for many to return to an everyday routine, including travel, is stronger than ever—all good news for a recovering economy. In the latest unemployment numbers for February, the greatest gains were in the hospitality and leisure sectors, and Goldman Sachs predicts that unemployment could fall to 4.1 percent by the end of 2021. There is still money in the trough for second round of PPP funding, but the deadline to apply is March 31, 2021.
Stay tuned to chauffeurdriven.com, our weekly e-news delivered every Wednesday, and our social media for more information. You can also get information at the Treasury website here.
[03.09.21]