The Global Business Travel Association (GBTA) announces the resignation of Board of Directors President Bhart Sarin, who has decided to step down from the board to focus on his professional and personal pursuits outside of the business travel industry, according to a press release posted on the GBTA's website. Sarin served the association through the COVID pandemic and over the past nine years on the GBTA Board of Directors as a direct member director, chairman, and president.
Resigning GBTA Board of Director President Bhart Sarin
In accordance with GBTA's bylaws and effective immediately, GBTA Vice President Denise Truso will assume oversight of board meetings and presiding officer activities with the support of the GBTA Board and GBTA staff.
"I am committed to working alongside the GBTA Board of Directors and staff in the months leading to convention as we seek to create an inclusive environment and rebuild our industry through Ready. Safe. Travel.," said Truso.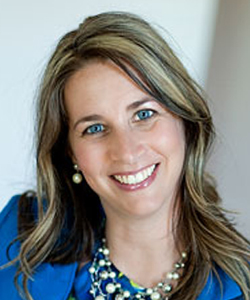 GBTA Vice President Denise Truso
The position of president will remain open and eligible for member nominations/voting in the upcoming election. Additional information regarding the election process and other open board seats will be forthcoming and aligned with the GBTA bylaws and any subsequent changes.
The association also announced that it has shifted the dates of its 2021 Convention to November 17-19 in Orlando, Florida. The decision to change the dates was made after taking into consideration feedback from members, exhibitors, and sponsors and in recognition of the current status of the COVID pandemic and the global travel sector, according to a press release from GBTA.
"Ensuring this year's Convention—our first large-scale meeting since 2019—is a valuable experience for all attendees is a top priority, and we are 'upping our game' to provide practical and strategic tools to help attendees get business done in the new, post-pandemic normal," said GBTA CEO Suzanne Neufang. "This shift allows us to better accommodate all our members, especially those traveling from outside the U.S., and to send the important message that global business travel can be accomplished safely, as vaccination programs gather momentum and as COVID-19 testing becomes easier and less costly."
Visit gbta.org for more information.
[04.09.21]