The Global Business Travel Association (GBTA) recently issued the findings from its 18th COVID poll assessing the impact of the pandemic and the road to recovery for the business travel industry.
Nearly one-quarter of poll respondents report that their company has resumed non-essential business travel, or that the company has in place a plan to resume travel. This latest poll shows multiple positive signs for business travel recovery, including an increase in willingness to travel, a decrease in trips cancelled and a more optimistic view towards returning to the road as travel bookings continue to increase.
Key Highlights in Business Travel
About one in ten (9 percent) poll respondents say their company already has resumed non-essential business travel, while an additional 13 percent report their company now has in place a fully developed travel-resumption plan. Additionally, 31 percent of respondents say their company is actively working on a travel-resumption plan, while 20 percent say their company has begun the process, but has more work to do. Only 18 percent report no formal planning underway, while 7 percent reported being unsure.
Two-thirds (65 percent) of poll respondents feel their employees are ''willing'' or ''very willing'' to travel for business in the current environment, an increase of 11 percentage points from the March 2021 GBTA poll results.
Positive signs in the U.S. were further underscored by guidance from the Centers for Disease Control and Prevention (CDC) that "fully vaccinated people can travel at low risk to themselves." More than six in 10 U.S. respondents said the new CDC guidance makes them much more (29 percent) or somewhat more (32 percent) comfortable traveling for business.
Half of U.S.-based corporate travel buyer and procurement respondents feel recent CDC guidelines will have a "major" or "some" influence on their company's timeline for resuming non-essential domestic business travel. Another one-third say the new guidelines will have a minor (18 percent) or no influence (15 percent) on their company's timeline. One in ten (14 percent) say they are unsure.
Half (50 percent) of supplier respondents say their bookings from corporate customers have increased in the past week, while two in five (38 percent) report their bookings have remained the same from the previous week. One in ten report their bookings have decreased (11 percent).
Three quarters (75 percent) of respondents who report canceling or suspending most or all trips to a specific region/country are considering resuming travel in the near future (1-3 months) or are considering resuming travel in the near future but do not have definite plans. Among those companies, 16 percent report plans to "resume all travel in the next 1-3 months," while 59 percent report that they are considering resuming all travel in the near future, but have no definite plans as yet.
Seven in ten (71 percent) poll respondents think issuing government-issued digital health verification (or digital green certificates and/or vaccination passports) is either "very effective" or "effective" in terms of resuming business travel.
Respondents from Europe are more likely (81 percent) than respondents from North America (68 percent) to say issuing digital health verification is effective in terms of resuming business travel.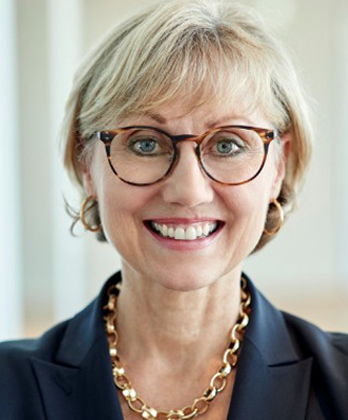 GBTA CEO Suzanne Neufang
"It is encouraging to see key indicators all pointing towards a return to business travel, as organizations collaborate internally across multiple functions to ensure a safe return for their travelers and commuters," said Suzanne Neufang, GBTA CEO. "Many companies have also revisited their work-from-home policies due to the pandemic, and in many cases are making a permanent change that will remain in effect even after the pandemic. It's clear the way we manage and conduct business will be noticeably different moving forward."
View the entire poll results here and key highlights here.
Methodology: GBTA conducted a poll of its members across the globe from April 12-17, 2021. A total of 942 responses were received.
Visit gbta.org for more information.
[04.26.21]