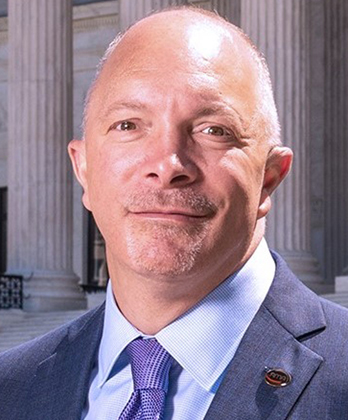 NLA President Robert Alexander
National Limousine Association (NLA) President Robert Alexander of RMA Worldwide has announced the launch of a new campaign entitled On the Road Again.
Designed to allow members to promote their businesses' high levels of quality, safety, and service provided every day, the campaign will offer a free customizable video. Accompanying the video will be supporting material and information on digital and social media marketing, media outreach, and much more.
"After over a year of challenges, I believe many of us are more optimistic than we've been in quite some time," said Alexander in an email to NLA members. "In spite of all of these challenges being thrown at us, one thing I have been grateful for as NLA President is the opportunity to connect with and listen to so many members about their experiences. I have then in turn been able to work with so many volunteers, vendors, and others to provide guidance, materials, and support to our members and the industry."

Alexander will appear live on the NLA Facebook page on Wednesday, May 12 at noon ET to officially launch the campaign, and to offer details on the initiative.
Visit limo.org for more information.
[05.07.21]