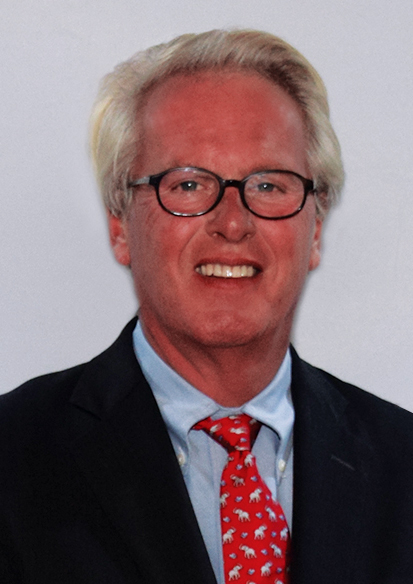 Phil Hartz
Longtime dealer and co-CEO of collaborative Acton/SoCal Penske Professional Vehicles Phillip "Phil" Hartz passed away on August 18. He was 63.
Hartz was a "car guy" his entire life and career, starting at a local Boston dealership when he was a student at Boston University in the late '70s, where he met his future business partner and lifelong friend Coleman Hoyt. Even though he was a service lot attendant, Hoyt said he saw his potential and they became fast friends. He moved on after graduation to work with several national brands, including as a district manager with Ford Motor Company and national field manager with General Motors. His career eventually took him to California where he was the dealer operator and co-owner of the SoCal Penske GM stores, the largest in Southern California.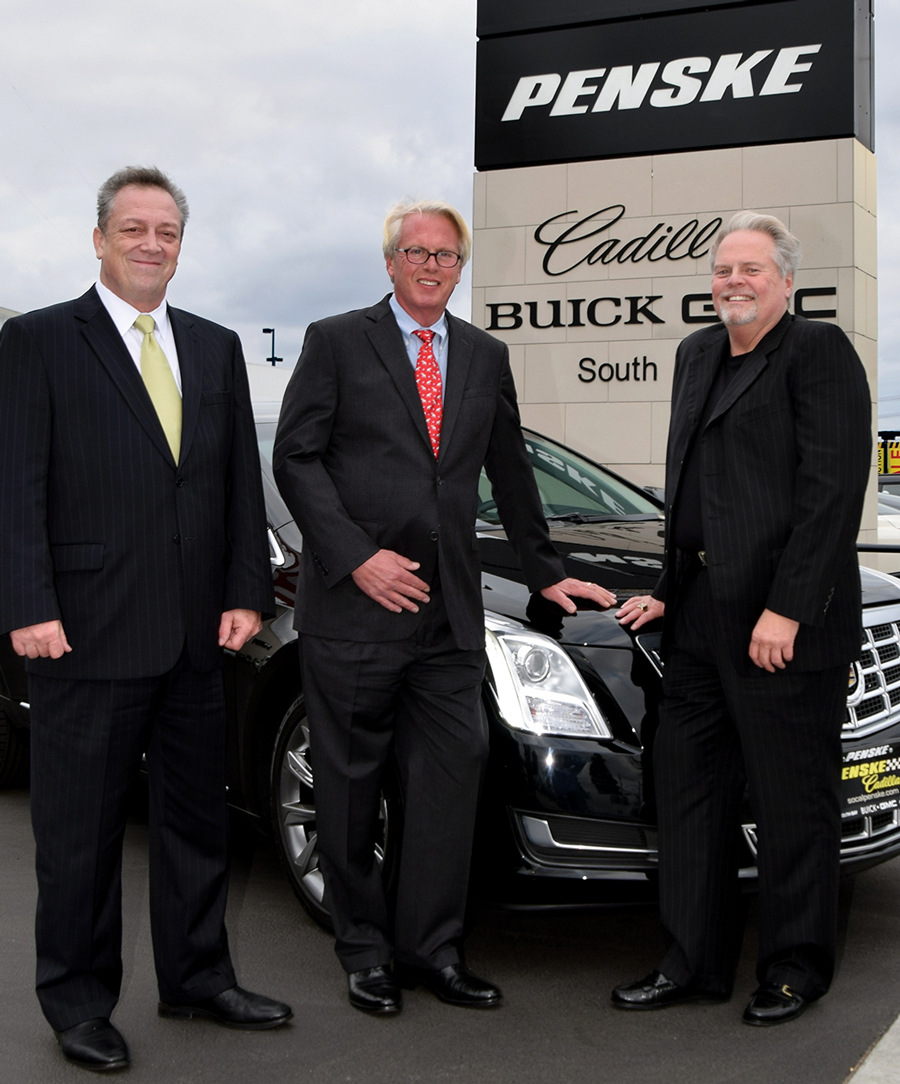 L to R: Bill Cunningham, Phil Hartz, and Greg Maddock at California's SoCal Penske dealership (CD cover story January 2015)
Although Hartz's and Hoyt's careers diverged, they reconnected about a decade ago when the industry was changing for both of them. Hoyt, then the president of Acton Lincoln Mercury, was facing the dissolution of the Mercury brand; the loss of the industry's most iconic vehicle, the Town Car; and the potential closure of the Acton dealership where the wildly successful Acton Fleet Sales (run by Vice President & General Manager Bill Cunningham) was located. In a fortuitous move, Hartz and Hoyt launched Acton/SoCal Penske Professional Vehicles in 2012, which gave the industry access to a wide array of fleet vehicles on both coasts.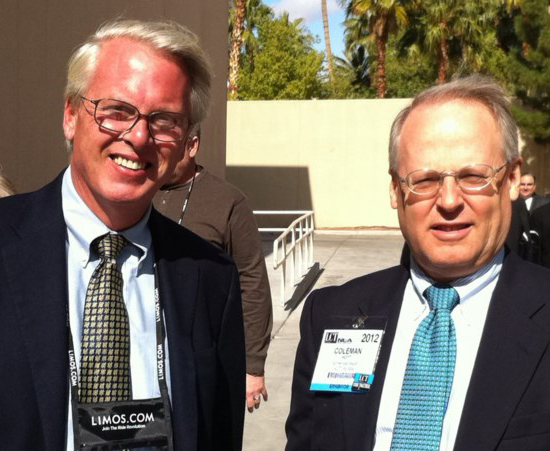 Lifelong friends Phil Hartz and Coleman Hoyt
Hartz was also a fervent supporter of the Greater California Limousine Association, where he served as a vendor director and frequent host to GCLA events, opening up his dealerships to the association for its popular poker tournament/holiday party. He also was a champion of the chauffeured transportation industry.
Outside the industry, his family said he could be found on a different type of vessel—his boats "Crack Up" and "Fat Daddy." He is survived by his wife Daisy; daughters Annie and Maggie; grandson Charlie; twin sister Penny; and siblings Jay and Susy.
A celebration of life mass will be held on September 1 at 11:00 a.m. at Our Lady Queen of Angels Church in Newport Beach, Calif. The family requests that donations be made in Hartz's name to The Lungevity Foundation in lieu of flowers.
[08.23.21]