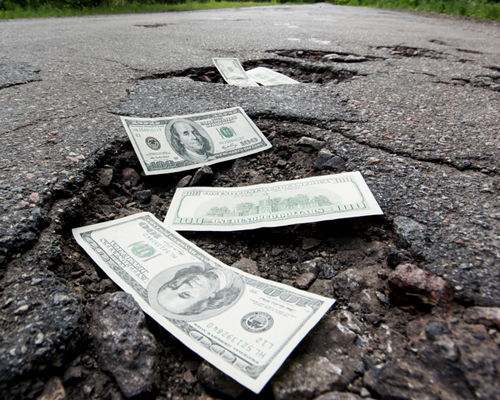 The massive $1.2T—that's trillion—package was finally passed by Congress and is awaiting the signature of President Joe Biden (as of 11.09.21). The Infrastructure Investment and Jobs Act is one of the Biden administration's landmark spending bills that promises an upgrade to our nation's transportation network, but also energy, water, and internet systems.
Spending within the bill includes:
$89.9B for new infrastructure and reauthorizations
$66B for Amtrak maintenance and development
$40B for bridge repair, replacement, and rehabilitation
$65B to create universal access to reliable high-speed internet
$65B for clean energy transmission and power infrastructure upgrades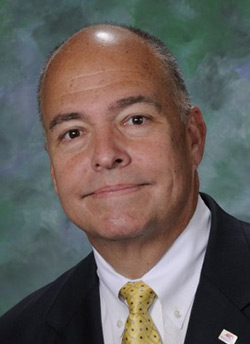 ABA President Peter Pantuso
Funding is also allocated for developing an electric vehicle charging network across the country, with a focus on replacing Diesel-powered school buses with electric- and battery-powered ones
Updating the nation's airports, including gates and runways, aiming to reduce congestion and remain globally competitive
President Biden is expected to sign the bill into law later this week.
Reactions from industry associations:
"We applaud the House of Representatives for finally coming together to pass the largest infrastructure investment in generations, for the betterment of the U.S. transportation system and the U.S. economy. Special thanks to those representatives who put politics aside to ensure our country's infrastructure can meet the future needs of our country's transportation system to keep moving our economy forward." — American Bus Association President & CEO Peter Pantuso.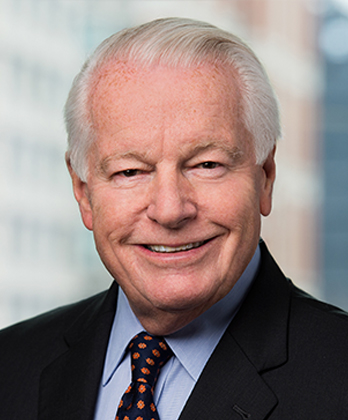 U.S. Travel Association President and CEO Roger Dow

"The bill will have a profound impact on how people travel for decades to come. By making historic investments in our transportation infrastructure now, we can emerge from the pandemic with stronger, more modern and efficient systems that can facilitate a resurgence in travel demand ... The historic levels of travel infrastructure investment provided by this act—including for airports, railways, highways, electric vehicle charging infrastructure, and more—will accelerate the future of travel mobility. … The US Travel Association thanks President Biden and the many bipartisan congressional leaders for their persistent efforts to pass a bill that will deliver significant value to communities across the United States." — US Travel Association President & CEO Roger Dow
"The NLA applauds Congress for working in a bipartisan fashion to pass the Infrastructure Investment and Jobs Act, which will help address the most critical needs facing our nation's crumbling infrastructure and provide a boost to the travel industry's recovery. This is the single largest investment in roads and bridges since the creation of the interstate highway system, and makes important investments in the future of electric vehicles and charging infrastructure. Crucially, it does so while avoiding the most harmful funding mechanisms for road users, including an increased gas tax and extensive federal tolling systems.
In addition, the NLA leadership and Legislative Committee worked closely with the New York congressional delegation, Manesh Rath of Keller & Heckman LLP, and Cornerstone Government Affairs to negotiate limousine safety language that will improve the quality and safety of our product without overburdening our members. Through our efforts, the NLA prevented federal requirements including CDL's for nine-passenger vehicles, unsightly inspection disclosures in passenger compartments, and regulation of simple, interior vehicle modifications. The NLA also ensured that any future safety standards are based on thorough, unbiased research and a public rulemaking process.
The NLA is pleased with the final passage of this impactful legislation, and looks forward to building on these accomplishments with our partners on behalf of the industry." --NLA President Robert Alexander of RMA Worldwide
[11.09.21]