Key findings from a new survey from the US Travel Association (USTA) reveal that 84 percent of business travelers expect to take at least one trip to attend conferences, conventions, or trade shows in the next six months. It also found that while fewer than one in 10 US business travelers are uncertain if they would travel in the next six months, citing the lack of in-person conferences. Corporate policies restricting business travel was the second-highest reason for uncertainty.
Business travelers also expect to resume traveling at a slightly slower pace compared to pre-pandemic levels, averaging about 1.6 trips per month (compared to 1.7 monthly trips pre-pandemic).
"The return of in-person meetings and events—and business travel in general—is a welcome sight after more than two years of pandemic-related uncertainty," said USTA President & CEO Roger Dow. "There is simply no substitute for a face-to-face meeting, which is proven to lead to more fruitful business opportunities and can help power an economic and jobs recovery in communities across America."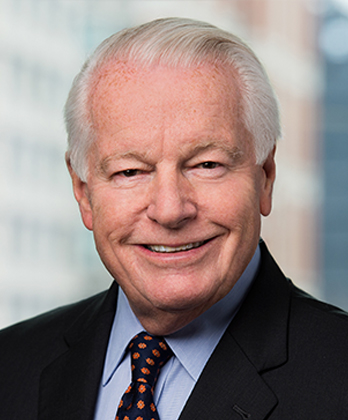 U.S. Travel Association President & CEO Roger Dow
While USTA forecasts that business travel spending was still down 60 percent from pre-pandemic levels in 2021, the Quarterly Business Travel Tracker's latest data shows a clear shift in American business travelers' desire to return to in-person meetings.

Another component of the Quarterly Business Travel Tracker shows that while business travel activity slowed somewhat in Q1 2022, business conditions for travel such as GDP and business investment are quite favorable, reaching an index of 105 for Q2 2022 (2019=100).
Meanwhile, Meeting Professionals International (MPI)'s Winter Meetings Outlook —released earlier in the year when Omicron was still impacting the meetings industry—may shed some additional light from the meeting planner's perspective. Because conventions are often planned many months ahead of time, the lag may not match the growing optimism and positive signs in the business community that is overwhelmingly ready to return to in-person meetings and events. 
The "great resignation" also had an impact on the meeting and event industry, with 60 percent of respondents indicating difficulty finding suitable staff—which is more than double the percentage of respondents who said the same last summer.

82 percent of respondents project favorable business conditions over the next year, back up to the level seen in the spring 2021 survey.

The percentage of respondents anticipating favorable live attendance over the next 12 months is at 75 percent, almost matching the all-time high seen in the summer 2021 survey.
Visit ustravel.org and mpi.org for more information.
[04.11.22]