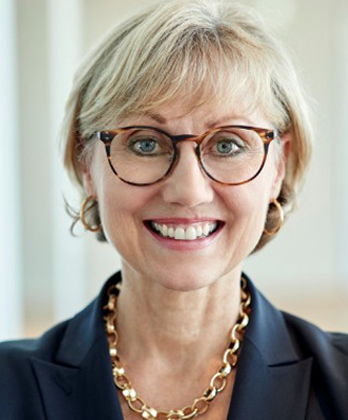 GBTA Executive Director Suzanne Neufang
The October 2022 Business Travel Recovery Poll recently released by the Global Business Travel Association (GBTA) unveils the latest insights and sentiments from a survey of almost 600 business travel buyers, suppliers, and other stakeholders around the world. This survey marks the 29th poll in the GBTA series since the pandemic began to understand the path forward as the industry navigates recovery.   

"We continue to see progress as business travel makes its way back to being a $1.4 trillion global industry, pre-pandemic. It is also important to understand the context of global business travel's recovery. Asia is still opening its borders, international business travel in general started picking up only earlier this year across the globe, and the US has only permitted unrestricted travel since June," says GBTA CEO Suzanne Neufang. "Even as this latest poll shows economic considerations have eclipsed COVID-19 concerns, the industry is showing positive indicators and sentiment for 2023, a strong sign as business travel continues to come back over time."
Here are some of the key takeaways from the October GBTA Business Travel Recovery Poll:  
Business travel volume continues to rebound when tracking recovery to 2019 pre-pandemic levels. On average, travel managers estimate their company's domestic business travel volume is back to 63 percent and international business travel is back to 50 percent of their 2019 pre-pandemic levels. In addition, 26 percent of respondents estimate their international business travel volume has recovered to more than 70 percent of their company's pre-pandemic levels. 
Economic considerations have eclipsed COVID concerns for the industry, but most companies are not limiting their business travel specifically due to economic concerns. When asked to choose among factors that are more likely to limit business travel next year, 80 percent of travel suppliers say economic conditions while only 4 percent cited COVID. However, 75 percent of travel buyers surveyed say their company had no immediate plans to limit business travel because of economic concerns.
Domestic travel recovery remains leads in terms of recovery, but international travel is closing the gap. Currently, 86 percent of survey respondents say non-essential domestic business travel is sometimes or usually allowed at their company. Additionally, 74 percent say the same for non-essential international business travel. 
By far, business travel respondents expect more recovery and growth for 2023 compared to this year.  Over three-fourths (78 percent) of travel managers expect the number of business trips taken by employees at their company will be higher or much higher in 2023 versus 2022.  Among travel suppliers, 85 percent expect the number of bookings by corporate clients will be higher or much higher in 2023. Additionally, 80 percent of suppliers expect travel spending by corporate clients will be higher or much higher in 2023 year over year. 
GBTA conducted this poll among its members and other business travel industry professionals including travel buyers and travel suppliers across the globe from September 20-26, 2022. A total of 594 responses were received.  
View the complete October 2022 GBTA Business Travel Recovery Poll results and key highlights, as well as the full series of GBTA recovery polls.   
Visit gbta.org for more information.
[10.11.22]