You asked for it and we listened. In this column, we ask operators of all sizes and from all walks of the industry a question about their business and report their answers so you can assess how your own company compares to your peers. If you would like to participate, please email Rob Smentek at rob@chauffeurdriven.com for next issue's question.
TOPIC:

What costs increased the most for you in 2022? For instance, was it gas prices? Insurance? Staffing? Maintenance or new vehicles?
---

I would have to say staffing—not only wage increases but also the cost of hiring. So many candidates show up for the interview, go through the procedures, and then "ghost" the job.

The cost of new or used vehicles is also an issue. There aren't many breaks on pricing and the wait for delivery is crushing. Maintenance is not a problem as I turn the equipment when the commercial warranty runs out. Gas increases are much easier to fix as everyone is affected and can relate.
Gary Arndt, Owner
A Limousine Service in Pittsburgh, Pa.
---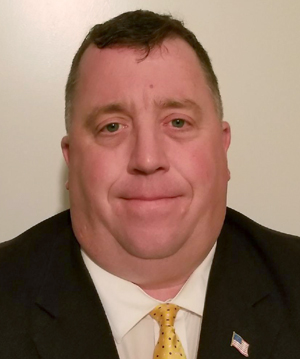 Fuel is a necessary evil in our industry, so it goes without saying that it contributed to the growth in operating costs despite business ups and downs. Our regular maintenance costs went up marginally, but not much. And it was amazing that when we renewed our insurance, it was almost the same as what we had paid before. I believe that our marketing, namely our efforts to recruit new employees, was where we spent most of our money overall. We also made a conscious effort not to buy just any new vehicles, but rather those that were reasonably priced and fit inside our budget.
Kirk Bagger, Corporate Travel Manager/CEO
Captains Car Service in Parma, Ohio
---

The cost of new vehicles is hitting the hardest. Gas prices fluctuate and are variable based on how much you drive and idle, but the cost of a new vehicle is fixed. We're paying around $50-$53K for a sedan equivalent (Aviator/Nautilus) compared to the MKT a few years ago. SUVs are a little higher but not much due to the fleet programs. If we wanted to even add SUVs, the pre-owned ones are similar to new sticker price anyway.
Nick Boccio, General Manager
Buffalo Limousine in Buffalo, N.Y.
---

The major cost increases for us have been mainly in two areas: employee salaries and new vehicles. Starting with payroll, the market for staff is very competitive right now. With an unemployment rate of about 3 percent, the only way to get good people is to pay more, and we find that our wages (especially for CDL chauffeurs) have gone up 25-30 percent.

Also, the pricing for new fleet vehicles is out of control. Getting your hands on new buses, SUVs, and vans right now is extremely hard. Now that the demand has opened up, dealer and vendor inventory is low, and you will pay a premium price to get what you want. Some SUVs are so scarce that second-hand two-year-old models are going for $8,000 to $10,000 above the MSRP of a new one—this is crazy.

Diesel fuel has also been a concern, which is being addressed with a separate fuel charge. I believe that right now the rate of inflation is driving everything up, in this extremely hot market. Hopefully, with everything going in cycles, this will come down sooner than later.
David Brown, President/CEO
Premiere Transportation in Albany, N.Y.

---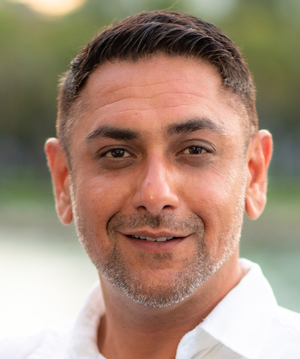 2022 was a year of tremendous growth for us. While fuel costs and insurance certainly affected us like most, our noticeable increases came in the form of infrastructure investment that included the addition of several new vehicles, hiring an affiliate manager, a sales manager, and retaining industry experts to consult in technology, marketing, and operations.

I also launched Hashtag Business Solutions, which provides after-hours dispatching services for us and dozens of other companies. Because it's based in India, it has allowed us to slash our dispatching costs by outsourcing the cost of operating a 24/7 call center. The significant investment into our infrastructure in 2022 will help us thrive in 2023 and provide better, faster service than most of our competitors with a worldwide footprint.
Harry Dhillon, President
Ecko Worldwide Transportation in San Jose, Calif.

---

Insurance was the highest dollar amount followed by wages. Fuel was the highest increase in terms of percentage.
Dan Goff, General Manager
A Goff Limousine and Bus in Ruckersville, Va.

---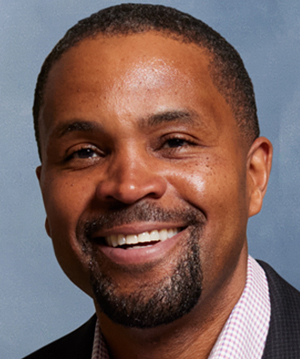 Gas/diesel and staffing were our biggest increases. Q2 saw the biggest spike with gas up 60 percent and diesel up 98 percent. Our staffing costs were associated with cost-of-living increases and rebounding from pandemic wage cuts, bringing staff back, and hiring new associates.
Shariff McMichael, President & CEO
Dav El/BostonCoach in Everett, Mass.

---

In 2022, prices went up drastically because of supply chain issues. Now that the prices are much higher than normal, I do not think they are going back down. We are seeing big changes in software, fuel, staff, and equipment. Our company's biggest concern is the price and availability of new vehicles.
Gus Ortis, CEO
Executive Transportation in Minneapolis, Minn.

---

I think it's easier to ask what didn't increase in 2022. Everything went up, but what went up least was insurance. Our revenues are up, our profits are up, and I did bonuses at times that were not regular intervals. Some of those bonuses were very substantial, and I felt it important to give them to the people who continue to work so hard for the success of our company. Also, it seemed like the fuel companies got great "bonuses" from all of us… that's the nicest way I can say that. Looking at the bigger picture, everything went up in relative to everything else.
Tracy Salinger, President & CEO
Unique Limousine in Harrisburg, Pa.

---

The largest increases were drivers and support staff pay. We have already done two price increases since coming back from COVID and plan to do another one soon. We also used to do three-hour minimums and have increased it to five hours for weekends. From fuel costs to tires, maintenance has all gone up. The average price for regular gasoline in the US during November 2020 was $2.20 and now sits at around $4.50. Diesel has also gone up by 125 percent.
Jess Sandhu, Director of Operations
A&A Limousine & Bus Service in Kenmore, Wash.

---

Insurance was probably the biggest single item increase. We retooled chauffeur pay, but it wasn't bad. Fuel is kind of the silent assassin since the fuel bill kept climbing all year. We don't fuel surcharge but rather raise rates to cover fuel. Yes, there are maintenance bills, but not necessarily any different from other years. My Starbucks bill increased a little, but my happiness is totally worth it ...
Quentin Shackelford, Owner
AllClassLimo.com in Wichita, Kan.

---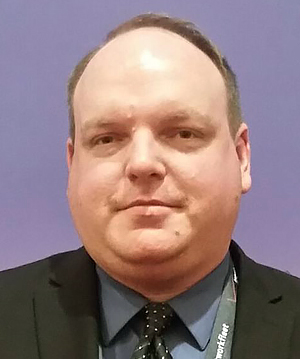 While many people experienced an increase, I actually had a DECREASE in insurance premium of about 4 percent when comparing 2022 to 2021. Not because of a reduction in fleet, but because I analyzed the actual usage of the fleet and was able to get several vehicles reclassified into lower risk pools thus reducing the premium. Now, I have seen my renewal terms for 2023 and do expect an increase of 9-10 percent versus 2022, but not bad considering what other markets have experienced.

Fuel was our biggest increased cost. I was able to mitigate increased costs by replacing some equipment with more fuel-efficient options (true sedans instead of crossovers) while improving fleet utilization and not sending SUVs for sedan trips.
Tim Wiegman, President
Boulevard Limousine in Kansas City, Mo.

---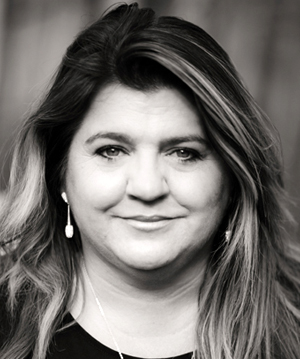 This is a double-edged sword as, across the board, we had increases of epic proportions due to vehicles almost doubling in price and supply chain issues on the SUVs, which drove prices $10K over asking on most vehicles. Our insurance only went up by maybe 10 percent but will probably see that double this coming renewal. Gas, for sure, has been the driving factor as it had increased by 63 percent from 2019 to 2022. With diesel becoming an issue and reports of shortages, that will be the challenge for the impending season. Staffing is always a struggle and has gotten worse in the past year; we see that being the area we will continue to see massive increases in order to hopefully attract great people.
Mechelle Wowas-Cappel, CEO
Elite Transportation in Vail, Colo.

---
We've loved hearing your answers to our benchmarking questions—but we always welcome suggestions for future topics, too!
Send an email to rob@chauffeurdriven.com you just might see your query answered in our next e-News.

[10.05.22]