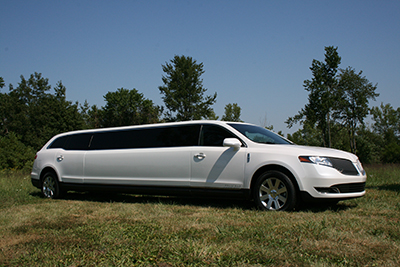 A completed Springfield Coach Group customizationSpringfield, Mo. — Springfield Coach Group is back with new partners and a new name, but still promises the same personalized customer service and high-quality vehicles from the town where limousine manufacturing first took off.

Formerly LimoLand, the recently rebranded company has emerged from the economic slump with a renewed commitment to the livery industry for which it spent roughly three decades building custom vehicles.

"We've made it through the tough times, and what kept us going through the downturn was doing everything and anything someone asked us to do," Marketing and Sales Manager Gary Spaniak says. "We are now coming back to our roots, and we're currently even in our old building."

The coachbuilder had once dealt entirely in custom projects, with orders that had them building a CEO-edition Denali for the Emir of Qatar and turning a 1960s Volkswagen Beetle into a four-door, front-to-back updated luxury ride for an Iranian princess. Now, Springfield Coach Group will offer an inventory comprising a variety of its ready-to-purchase custom builds—especially Chrysler 300s, Mercedes-Benz Sprinters, Ford Transits, and Lincoln MKTs—as well as by-request vehicles.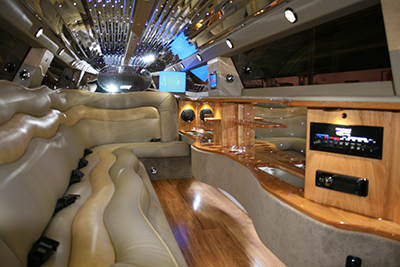 The interior of a Springfield Coach Group vehicle"In the past, it was 100 percent custom," says Spaniak. "But now we have the ability to build up our inventory, which will not be 50 of the exact same cars. Ours will be a handful of every brand and model: That way, the customer has a variety to choose from instead of being stuck with something if they need a vehicle tomorrow."

To further demonstrate its faith in the future, the coachbuilder recently saw a drastic personnel increase, jumping from about 15 employees to nearly 40 in a matter of weeks—and, according to Spaniak, the Springfield Coach Group team isn't done adding talented individuals to its roster. It also now offers a five-year/100,000-mile powertrain warranty on its Chryslers.

One thing that hasn't changed, however, is the company's customer-first approach to doing business and ensuring that its clients get exactly what they want.

"It's never just 'Sign the purchase order and I'll call you when your car's done.' Throughout the whole process, the customer receives updates, pictures, and videos of the car that's being built for them," Spaniak says of Springfield Coach Group's custom-build procedure. "We're trying to develop a relationship instead of making a sale."

Visit limoland.com for more information.

[CD1014]