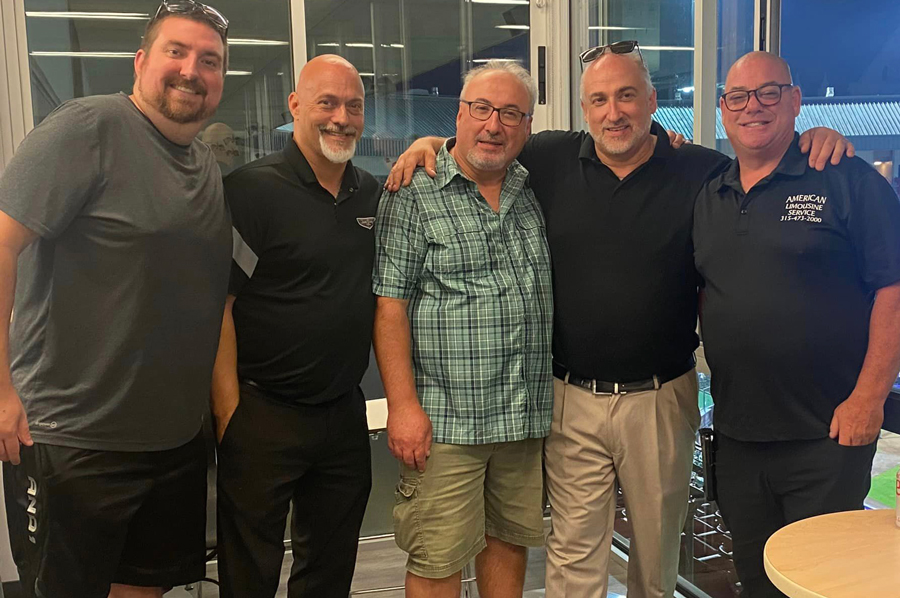 L to R: Michael Zlotkowski of Aces Limousine, David Bastian of Towne Livery Vehicles, James Barwell and Kevin Barwell of Giorgio's Limousine Service, and Jo DiDomenico of American Limousine Service
On Wednesday, September 6, the Limousine, Bus, Taxi Operators of Upstate New York (LBTOUNY) held their annual membership meeting/baseball outing at Shalen Field in Buffalo, N.Y.  Sponsored by Towne Livery Vehicles, the event welcomed 20 members, along with family and friends, to watch minor leaguers the Buffalo Bisons take on the Lehigh Valley Iron Pigs. Guests at the event included Incoming Transportation Alliance President Bill Yuhnke and Black Car Fund Executive Director Ira Goldstein.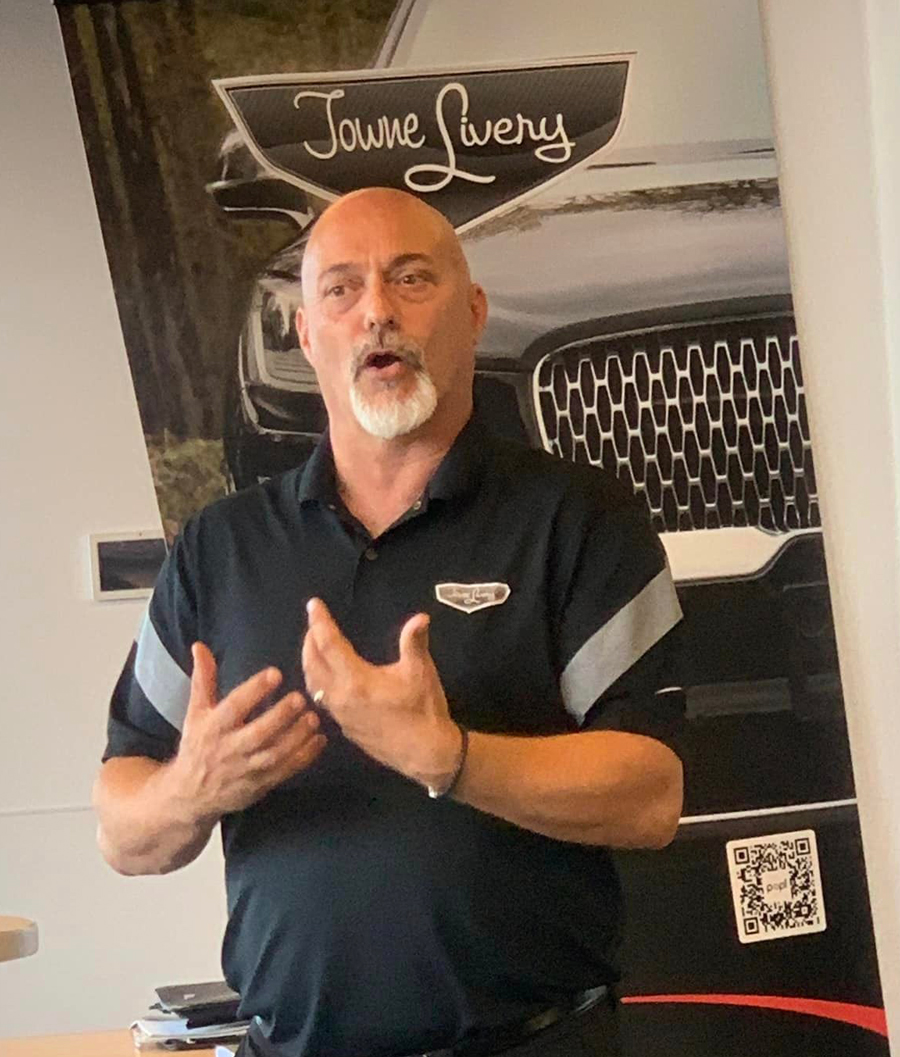 Legislative Chair David Bastian of Towne Livery Vehicles
Prior to the opening pitch, LBTOUNY members held a meeting to discuss state legislation. Chief of the issues discussed were Assembly Bills A03102 and A03103, also known as Sunset Laws. In the wake of the Schoharie crash of 2018, lawmakers have moved to advance a law that removes any stretch limousine off the streets after 10 years or 350,000 miles. LBTOUNY has been fighting this proposed legislation since it was introduced as it will likely eliminate all limousines from the market in short shrift. They have succeeded in seeing it not passed for the time being.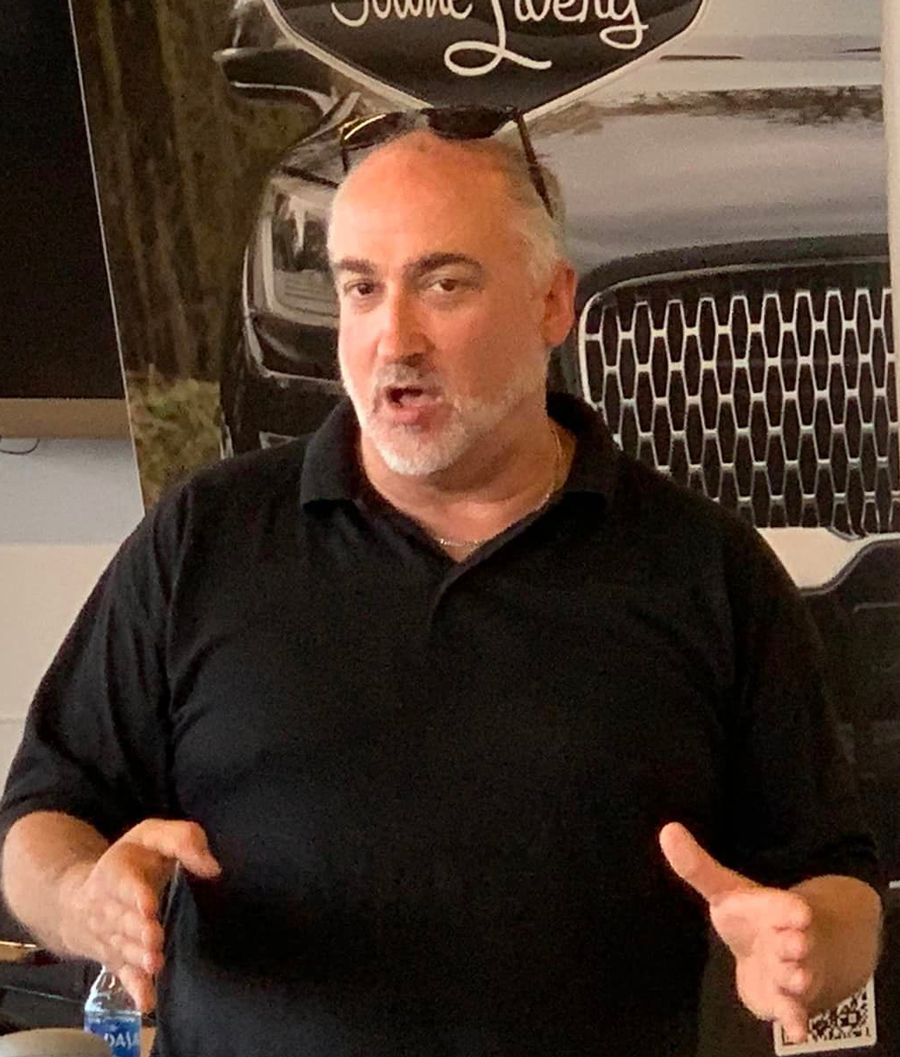 President Kevin Barwell of Giorgio's Limousine
"The State Assembly and Senate are creating bills without any understanding of the industry. They have limited knowledge of how vehicles are used in the industry, including how many miles are being put on the vehicles, their hours of use, and the number legally operating on the road," says LBTOUNY Legislative Chair David Bastian, Jr. of Towne Livery Vehicles. "It's detrimental to ground transportation operators."
Bastian added that while the association is pleased that the bill did not pass this year, it will likely be reintroduced in 2024.
"We are actively discussing this with the Senate to find some common ground," he says. "It is our intention to educate the lawmakers so it won't come up again in January."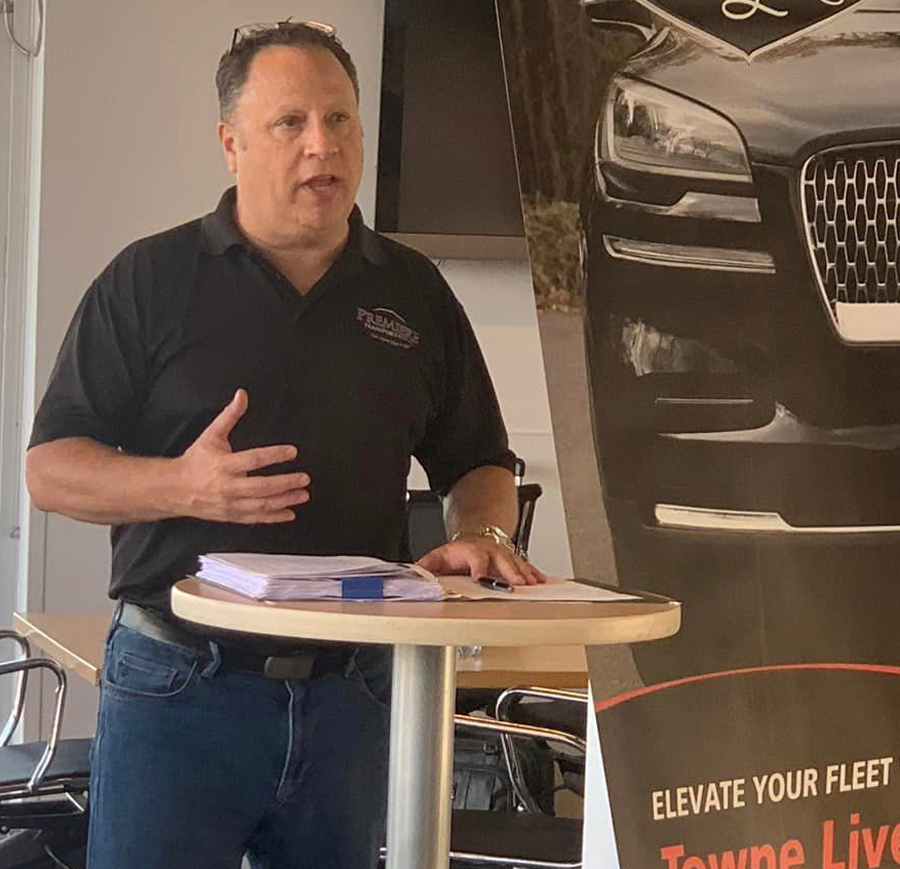 Vice President David Brown of Premiere Transportation
In the meantime, LBTOUNY is supportive of Bills that deal with trip safety. Case in point is recently passed Assembly Bill A06513, which requires that stretch limousines are equipped with window-break tools and operational fire extinguishers.
Bastian says that the association is proud of the ground LBTOUNY has made with the state legislature.
Buster Bison surprised the members and guests at the annual LBTOUNY baseball meeting
"We're a small association, but we've learned to be citizen lobbyists to represent our industry when issues arise. The industry's been under attack from the Senate and Assembly since 2009. We've been fighting for 14 years."
Meeting speakers included LBTOUNY President Kevin Barwell of Giorgio's Limousine Service, Vice President David Brown of Premiere Transportation, Board Member Mark Crisafulli of Haylor, Freyer & Coon, as well as Bastian. Other matters discussed at the meeting include insurance reform and working to get sales tax exemptions for the industry. 
"We've had discussions with the state for alternative ways to come at this from different directions," states Bastian.
Visit lbtouny.com for more information.
[09.12.23]