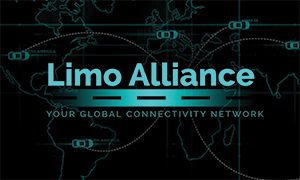 Wayne, N.J. — Limo Alliance recently announced a new breed of transportation technology that it says will give limousine and chauffeured transportation companies a complete desktop and ride-hailing mobile apps, customized with their company's name and logo. Limo Alliance's back-end office system, which it says is state-of-the-art, will give operators access to each other's inventory in real time. Limo Alliance software will be available for purchase on October 1, 2015.

The industry's newest software—which will be available for purchase on October 1, 2015—is in the second phase of development with more than 100 developers currently dedicated to the project, and auto dispatch and referral marketing will be available soon to operators. According to a press release from the company, Limo Alliance's revolutionary Quick Dispatch feature will change the way the industry dispatches forever. Quick Dispatch gives a company the ability to see every car on the Limo Alliance platform worldwide in real time.

"Limo Alliance was designed not only to fill a void in the industry but to unite it worldwide," said CEO Matthew Hayes. "Limo Alliance has come up with a solution that will eliminate loss of revenue, optimize profitability, and completely overhaul the way limousine and chauffeured transportation companies manage their business and clients.

He said that Limo Alliance software has been designed with passengers in mind so that they have ease of use when booking reservations online or through a company's branded app. It was also designed to help operators manage affiliates with complete transparency and compliance ensuring passenger safety and reducing liability. Using the most advanced technology on the market, Limo Alliance's multiple functionalities will ensure limousine operators thrive, he said.

In addition to Global Connectivity, Quick Dispatch, and a robust back-end office system, Limo Alliance offers 24/7 customer tech support. "A software issue can be a potential disaster for a limousine company," Hayes said. "We understand if a technical issue presents itself, operators need it resolved immediately. With Limo Alliance's 24/7 tech support, they're able to do that."

Additional features include:
Handling accounts, invoices, and payments
Managing finances
Communicating with and easily tracking drivers/chauffeurs
Ride now and ride later functionality
Incident reporting
Auto updates when chauffeurs' permits are expiring
Auto reminders when registration and insurance are expiring
Visit
limoalliance.com
for more information.
[CD0915]