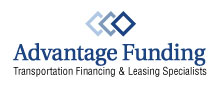 New York — Biz2Credit, a leading online resource for small business finance, recently announced a partnership with Advantage Funding, a leading transportation finance firm in the U.S. and a provider of equipment financing and leasing solutions for nearly two decades.

Through this partnership, Advantage Funding will utilize the acquisition channels on Biz2Credit's small business lending marketplace, which has delivered more than $1.3 billion in financing to thousands of small and mid-sized companies, to provide finance for commercial vehicles to end users. Advantage Funding will back the loans originated through Biz2Credit.

In addition, Advantage Funding will gain access to a full range of technology and business solutions, including data and risk analytics through Biz2Credit's patented BizAnalyzer Score, which enables lenders to fund transactions with an increased level of confidence.

"We are always looking for ways to expand the services that we offer to our clients," said Al Damiani, CEO of Advantage. "Through our arrangement with Biz2Credit, we can provide borrowers with easier access to capital than ever before, while mitigating risk and offering competitive pricing."

The agreement is the first-ever equipment-backed international partnership in the small business marketplace lending industry, and Biz2Credit's initial foray into this asset-based lending vertical.

"This landmark partnership enables small business owners to secure capital quickly while broadening our network of asset-based loan products and institutional lenders," said Rohit Arora, CEO of Biz2Credit. "We are excited to expand our footprint in the small business finance industry."

Advantage Funding is a subsidiary of Macquarie Group Limited, a global provider of investment banking and financial services.

Visit advantagefund.com or biz2credit.com for more information.