Dearborn, Mich.—The Lincoln Continental continues to garner press months before the vehicle even hits showrooms—which will be late summer/early fall 2016. Last week, the automaker released it pricing for the 2017 model, which, as we reported in January, will be available with a Livery Package 500A.

According to Lincoln Limo/Livery Manager Craig Hall, pricing will be very palatable for operators of all sizes: The FWD Livery 500A clocks in under $50,000 at $48,640, while the AWD Livery 500A will be $50,640. Both prices include destination and delivery charges, as well as the Livery Tech Package.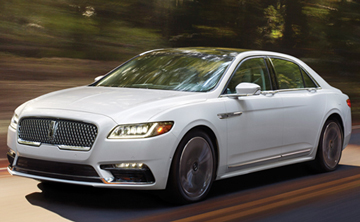 More information about the Continental can be found in the January issue of Chauffeur Driven by clicking here.

Car and Driver also published a nice write-up about the Continental, which can be seen here.

The Continental will be on hand at our Executive Retreat this May 1-3 in New Orleans so operators can experience the preproduction vehicle in person. The vehicle is being provided courtesy of Gold Sponsor Complete Fleet Livery Sales.

Visit fleet.ford.com/limo for more information.