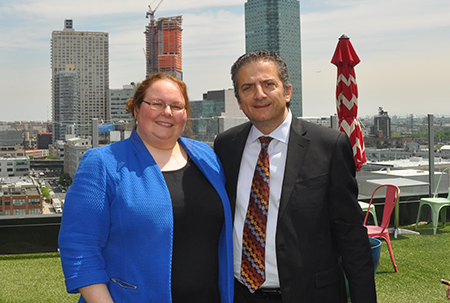 CD's Managing Editor Susan Rose and BCAC President Berj Haroutunian of Vital Transportation Long Island City, N.Y. — Nearly 100 members of New York's black car industry took time out of their busy schedules to enjoy the Black Car Assistance Corporation's (BCAC's) Spring Luncheon, held May 11 at the Z NYC Hotel in Long Island City. The casual networking event included a buffet lunch, cocktails, and tons of mingling. Managing Editor Susan Rose was on hand for the festivities. 

During lunch, BCAC President Berj Haroutunian and BCAC Executive Director Ira Goldstein both welcomed attendees before turning the floor over to sponsor Karhoo for a brief presentation. Special guest Commissioner Meera Joshi of the New York City Taxi and Limousine Commission also addressed the crowd and answered some audience questions. Avi Mazouz, owner of the Z NYC Hotel and Henry Limousine, was a gracious host.

After grabbing a bite in the hotel's main dining area and before returning to their daily grind, attendees ascended to a rooftop lounge where they were met with spectacular panoramic views of the New York City skyline.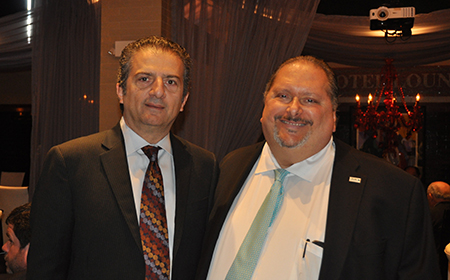 BCAC President Berj Haroutunian (left) and BCAC Executive Director Ira Goldstein Check out the next issue of Chauffeur Driven for more pictures from the event.

In other news, Ira Goldstein was recently honored by New York-focused magazine City & State NY for his work with The Black Car Fund. Its annual award series showcase the outstanding accomplishments of leading corporations and executives in the field of corporate social responsibility. Goldstein accepted the award at the CSR Awards: Banking, Finance and Insurance, which took place at the New York Law School on Monday. Goldstein has been a passionate advocate for the city's black car industry for decades.

Visit nybcac.org for more information.

[CD0516]