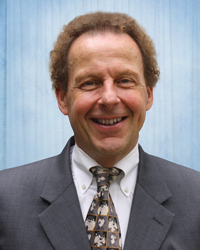 Philip Jagiela, MLOA Director of Sales and Marketing The Minority Limousine Operators of America (MLOA) recently welcomed CD's own Industry & Brand Ambassador Philip Jagiela to its team, as Jagiela has been named its new director of sales and marketing.

Effective October 1, MLOA is the first non-regional association under Jagiela's guidance, as he is also the executive director for Virginia Limousine Association and Colorado Limousine Association, and owns PALM Association Management and Consulting. The former owner of Aries Transportation Group, he also has previously served as both the president of Philadelphia Regional Limousine Association and executive director of the National Limousine Association.

Jagiela's new role with the 238-member MLOA marks his return to serving a nationwide membership base.

"Joining the Minority Limousine Operators Association is another true highlight in my career with PALM Association Management and Consulting," he said. "This opportunity is particularly exciting, as the MLOA is a national trade organization of professionals with a primary mission of providing information and education to assist its members. It has laid a solid foundation of programs for minority operators, and together we intend to share this with a larger audience while assisting them with enhancing their brand."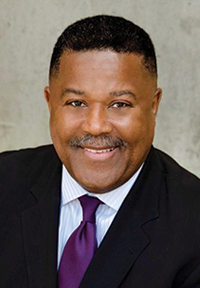 Maurice Brewster, MLOA President MLOA President Maurice Brewster of Mosaic Global Transportation said that those comprising the MLOA board of directors have agreed to collectively absorb the responsibilities of an executive director so that Jagiela can focus on the duties of his newly created position.

"We were looking for someone to guide the ship from a sales and marketing point of view, to grow our sponsorship and membership, and do a better job with organizing our message to the general public," said Brewster. "Luckily, we ran into Philip: The board interviewed him, and he passed with flying colors. We will give Philip, under my main instructions, the charter of what we need him to do and how to proceed. It will be an all-hands, collaborative effort to get us to 2017 and beyond."

Jagiela will market the MLOA brand, build and strengthen its current sponsorship base while exploring new areas of support, and growing the association with new members by tapping into his contacts and resources and utilizing social media.

The MLOA also recently announced that it will be launching a new eight-session training series that aims to satisfy the needs of its members, providing webinars that broach topics such as chauffeur training, strategic sales skills, building a successful company, affiliate development, corporate marketing, insurance and risk management, and business plan consultation.

"Our members are saying they want training but haven't been specific about what they feel they need, with the exception of chauffeur training and how to develop relationships in the affiliate role," Brewster explained.

MLOA will host an in-person breakfast meeting at the 2016 Chauffeur Driven Show in Washington, D.C., on Tuesday, October 11.

Visit mlooa.org for more information.

[CD1016]