BY SUSAN ROSE
It's hard not to think about the Town Car when you hear the mention of Lincoln. We all loved the workhorse, and it sure wasn't easy to give up, but it's a new industry filled with new customers, potent automotive technology, and advanced safety features. Lincoln is banking on fresh lineup of vehicles to enhance your perception of the brand and to make you fall in love all over again.
Lincoln is inextricably tied to chauffeured ground transportation. The luxury vehicle manufacturer has long been the sedan torchbearer in the industry with its iconic Town Car - a vehicle that defined us for more than two decades. So when Lincoln made the bold move to retire the famous name plate, it didn't mean the end of the relationship with our industry. Instead it meant a chance to offer a more diverse lineup for today's operators.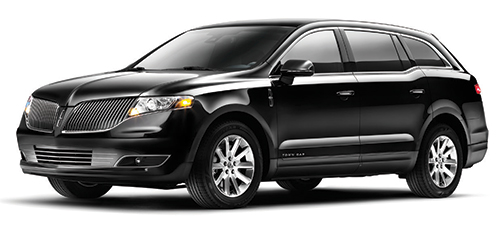 Lincoln's commitment has never wavered; it simply shifted its focus to vehicles that better represent the changing palates of chauffeured ground transportation customers. Understanding that fleets now include a variety of vehicles of all sizes and functions, Lincoln now offers a lineup that includes the MKT Town Car, MKS sedan, and Navigator L SUV. Additionally, the Navigator L and MKT Town Car are QVM approved as stretches, and a hearse model is offered on the MKT Town Car platform as well. Lincoln is the Title Sponsor for the Chauffeur Driven Show, where all three vehicles are available for operators to experience in person. (If you're reading this at the show, be sure to stop by the booth for more information.)

The MKT Town Car—the anointed successor to the ubiquitous sedan—debuted last year. It's actually not a sedan; the all-wheel drive MKT is classified as a crossover utility vehicle or CUV. It's powered by a 3.7-liter V6 or 2.0-liter EcoBoost 4-cylinder engine with an estimated mpg of 16/25 (city/highway). With an interesting and distinctive silhouette, the MKT Town Car has definitely defied the limits of the standard sedan.

The interior is where the MKT Town Car sets itself apart. Kimberly Johnston, QVM marketing manager, says that the vehicle is all about the rear-seat experience and is tailored for the passenger's comfort and convenience. From the very beginning, the MKT Town Car was heavily researched and thoughtfully designed with direct input from the industry. Lincoln worked with numerous operators and coachbuilders for months prior to its introduction as the Town Car replacement, collecting feedback and considering even the smallest of details that would be important to passengers. With more leg and head room than any other sedan on the market, in addition to unrivaled luggage capacity and loads of technology, the MKT hits on all the key areas that are important to passengers.

"It is a purpose-built vehicle with this industry in mind," says Specialty Vehicle Manager for Ford Craig Hall. "We were aiming for it to be a mobile office for livery customers with touches like a USB port and a 110-volt outlet in the rear compartment. It's the best value for the money with an extended rear seat, extra head room, and all of the technology for the rear-seat passengers. Most of all, it comes with Lincoln's dependability and reliability. We want to reassure our customers that Lincoln is committed to this industry and we're going to maintain the MKT Town Car through the end of the decade, if not longer."

The MKT Town Car is currently Lincoln's most popular livery vehicle, but SUVs have also been vying for a piece of the sedan market for some time now. The Navigator L, the extended version of Lincoln's best-selling SUV, was first introduced in 2007 and has remained a strong seller. It has also been part of our industry's fleets for years. It has seating for up to six passengers in two rear rows, is available in four wheel drive for those climates that demand it, and has a body on frame for increased durability.

Earlier this year, Lincoln announced that it was adding the MKS sedan to its livery lineup. After testing with select operators throughout the country, including Commonwealth Worldwide Chauffeured Transportation, the vehicle was met with a positive reception. It is now offered solely as a sedan and there are no present plans to certify it as a QVM stretch either for livery and/or limousine use. The MKS is also available in front- or all-wheel drive and has optional equipment like the power rear sunshade and Blind Spot Information System (BLIS).

"The younger generation of customers are excited about the MKT Town Car's stylish exterior," says Hall. "For those customers that prefer the more traditional sedan look, we listened to them and decided to offer the MKS as a complement to the MKT Town Car. The MKS has greater rear head room than some of our competitors, much better trunk space than the old MKS, and great fuel economy." The current estimated mpg for the MKS is 17/28 (city/highway).

For chauffeurs, the entire Lincoln lineup comes standard with SYNC with MyLincoln Touch, in-vehicle connectivity system. The eight-inch LCD screen—centrally located in the center cluster stack—allows for access to the entertainment, climate control, connected phone, and voice-activated navigation. Additional packages also include rear-view cameras for safety while backing up.

Lincoln also continues to offer one of the best warranties in the industry. Its 4-year/150,000-mile warranty covers 113 component points, and vehicles can be taken to any one of its Lincoln dealers nationwide. The manufacturer also offers select service at its dozens of LimoCare locations across the country. LimoCare technicians are specially trained on the unique needs of the industry, and understand the time-sensitive nature of having a vehicle out of commission for a faster turnaround time.

Johnston says that operators can now purchase an enhanced warranty, which includes over 500 components, called Premium Care. She says it's the most comprehensive coverage to date for worry-free service. The warranty is available on all 2014 (and beyond) Lincoln livery vehicles.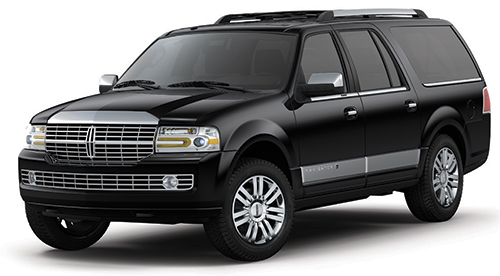 Recognizing the tremendously beneficial and versatile application that vans and buses have in luxury ground transportation, Ford isn't missing a beat. Next year, it plans to introduce the completely redesigned Transit van, a vehicle that is slated to give competition to the popular Mercedes-Benz Sprinter. The Ford Transit will be available with a customizable roof height up to 110 inches and in wheelbase configurations that will be useful to the industry. The vehicle's interior will be modified through Ford QVM-approved builders, and multiple coachbuilders have already expressed an interest in tailoring the vehicle specifically for our industry.

"I think Transit is going to be just as good or even better than the competition," says Hall. "It will be offered in both gas and diesel powertrains—the Sprinter is only offered in diesel—and best of all, Transit will be built in the United States and will have service access at over 3,000 Ford dealers across the country."

Hall says that Ford currently captures 50 percent of the commercial truck market nationwide, so if you like Ford trucks already, you're bound to love the all new Ford Transit. Current plans are to make the Transit available during the second quarter of 2014 through its network of Ford dealers.

"We've been the dominant player in this industry for many, many years, and we're going to continue to bring quality vehicles to the marketplace," he says. "We're not standing still; we'll be launching new products that the industry will be excited about for years to come. We offer everything that the industry needs, so there's no need to look elsewhere. There's really no vehicle niche that we don't play in—and no other manufacturer can say that." [CD10/11.13]