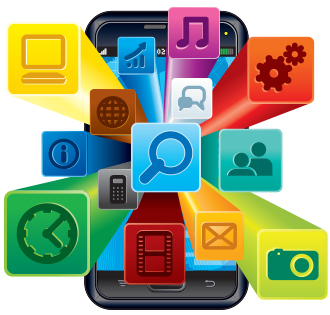 Apps are one of the fastest-growing markets for technology. With so many mobile devices—from smartphones to tablets—available to consumers, having an app for ease of use is practically required (for some devices, they are required). According to statista.com, both the Apple App Store and Google Play each have 1.4 million apps currently available for download, and approximately 60,000 new apps are launched every month. In this column, we feature some of the latest and most useful apps that will help you with your business, streamline a process, or generally make your life a little easier.


MeetingMogul
Available: iOS, A, W

Conference calls are a necessary reality for many busy operators, and looking up numbers and codes—especially when you are on the go—is a pain to juggle. By syncing with your calendar, this app's goal is to make that shuffling as easy as possible with one-touch dialing. It works with all of the big conference callers like WebEx, Join.Me, and GoToMeeting, to name a few. It also allows you to take notes during the meeting that can be forwarded to yourself or other participants.

Highlight: If you're running late, you can send a message directly from the app that will text or email the other participants of the conference call.


MileIQ
Available: iOS, A, W

If you do a lot of business driving that you claim on your taxes, then you are already very familiar with those annual vehicle mileage books used to record said trips: Forget to log a handful of trips every month and you could be losing money. This app was created to prevent those missed trips because it automatically detects when you are driving and records your origin and final destination (the app's default is to run in the background). It includes a map, mileage, and an estimate of the trip's cost. The upside? It logs all of your trips, personal and business, which can easily be categorized with a swipe left or right to save the trip appropriately. It's also compliant with the IRS, according to the app. The downside? You're limited to only 40 trips per month with the free version. Just going to and coming from the office—without any other stops or trips—would eat up two per day.

Highlight: To get around the pay firewall, you disciplined warriors out there could turn off the auto-detect for driving, but then you're right back where you started with having to remember to turn the log on and off before and after the trip. It's currently $6/month for the premium, which isn't unreasonable.


Pocket
Available: iOS, A, W

With the ridiculous amount of information available via social media, apps, and pretty much all corners of the Internet, there's only so much you can consume at one time—which leaves scads of unread articles, videos, images, and useful knowledge behind as you move on to more important things. Pocket allows you to capture that article or video so that you can watch it later. It's a clean app that organizes all of your saved links in a streamlined format. Best of all, you can browse your saved nuggets offline during downtime like, say, a long plane ride, unless you're a type-A personality who has to purchase the on-board WiFi, where you'll likely fall down new rabbit holes of information. We can't help you there.

Highlight: You can share links or just parts of articles with others right through the app. Video is not available offline. It's integrated with more than 1,500 apps currently.


Do you use an app that you love and want to share it with the industry? Let us know! Email Susan Rose at
susan@chauffeurdriven.com
.
Just for clarity:
• Apple products=iOS • Android devices=A • Windows devices=W
While many of the apps we profile will be free, a $ next to the platform indicates that there is a fee to download and/or use. Some versions or features of the app may ­require a fee to unlock or use.