BY ALEJA SEABRON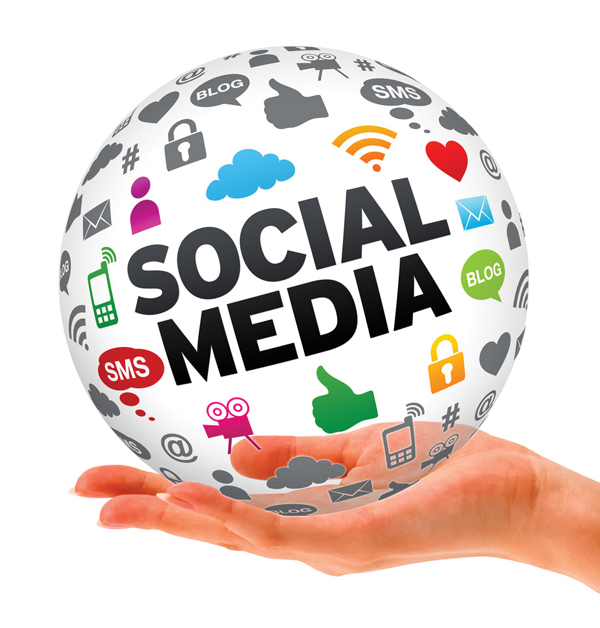 Why Social Media Matters
Let's face it: Social media isn't going anywhere. While its landscape and platforms may be changing, its presence continues to grow. As a business owner, you cannot afford to miss out on the conversations your clients are having, because if they aren't having them with you, then they are having them with your competitor. It has become irresponsible to simply put off participating in social media because you don't have time for it or you don't understand it.

Social media should not replace your current marketing; it should supplement and enhance the current promotional, public relations, and customer service strategies you have in place. You should always think of social media as your soft sell, while your website and reputation are your hard sell.

In-House vs. Outsourcing
There are benefits to hiring a social media manager internally. For instance, no one knows your business like your staff. Their knowledge of your company includes the business' culture, ethics, goals, and target audience. When you have an internal staff member managing your social media, it is easy to coordinate across departments. However, if you have a small to midsize business, there most likely won't be a social media expert available on staff. It is possible to add those responsibilities to the job description for a marketer, your customer service department, or public relations team, but specifically training for social media can be costly, and unless it is done correctly, you won't achieve the results you are hoping for.

Outsourcing social media services also has its perks and pitfalls. On the upside, you can rest assured that a seasoned social media manager will know what they are doing and take the time to get to know your company. In the chauffeured transportation industry, where many of us share the same goals and target audiences, getting to know each client is imperative so that your company stands out. On the flipside of that, since your outsourced social media manager is a professional, you have to find the common ground where the metrics and campaign proposals they are reviewing with you are not so complex and foreign that you don't understand either their execution or your goals.


You should always think of social media as your soft sell, while your website and reputation are your hard sell."

Choosing the Right Social Media Manager
The right social media manager is a vital part of the customer experience management process. Today's consumers are "plugged in" 24/7. Gone are the days where you go from store to store or browse local sales. All research is, for the most part, done online before consumers pick up the phone or walk through the door. As consumers, we've come to expect, if not outright demand, instant access to information and immediate transactional capabilities, and have become extremely savvy when it comes to making purchase decisions. I can speak with confidence when I say that I'm not afraid to make a change if a company ceases to meet my expectations.

It is no longer enough to have an attractive website, deliver a positive customer experience, and provide responsive customer service. Organizations must now differentiate themselves across all channels, touch points, and interactions to not only engage customers but also retain them in loyal, long-term relationships. Social media managers are leading the way in this customer-experience era, which means that your social media manager must possess a wealth of knowledge and experience to share with the rest of your business in the pursuit of raising your standards. Social media is a team effort, often coordinating efforts across many departments.

Here are some qualities to look for in choosing the correct social media manager:

Must be organized
Social media is extremely fast-paced. Throughout the day, I get so many emails from numerous clients pulling me in all different directions. It's not enough to flag the email and save it for later. There has to be a system in place to keep track of what is complete and what is on hold. Most importantly, the social media manager must be able to prioritize and communicate effectively.

Flexibility is Key
Social media changes rapidly. I remember writing a how-to blog and almost immediately after I submitted my piece, it was already out of date. You never know what social channels are in it for the long haul and what fads will fade into distant memories—or when. A social media manager also has to be able to switch gears when breaking news happens and publish appropriately.


Find a way to connect with your audience... One video in particular, featuring "Papa John" (the owner's 90-year-old grandfather), got over 59K views, 2.3K reactions, and 1.3K shares."

Driven by Metrics
A good social media manager must understand what the story is behind your metrics. As a business owner, it is very important to measure your profit margins. Monitoring social media is no different. Social media is about your audience—the type of content they want and what you can responsibly deliver, while representing a brand that speaks to your priorities and values.

Managing Your Social Media Team
My priority is always furthering education. Since this landscape is always evolving, there needs to be an expectation on the business owner's part to allow their social media manager to attend conferences and workshops, or take courses that will help them do their job to the best of their ability.

In addition to this, you cannot successfully manage work across multiple platforms while posting, responding, and monitoring manually, unless you have an entire team dedicated to this work. If this is the case, then your organization is most likely so large that you would still need the correct tools in place—especially if you have a wide audience.

Your social media manager is your liaison between many departments and your audience. They should work with sales, customer service, public relations, recruiting and human resources, upper management, etc. Communication is key and frequent check-ins are critical to your social media manager's success. There should also be policies in place as to what best posting practices should be so that your social media manager isn't held up by the approval process.

Content Curation
A great guideline when posting is that it should be 40 percent original content, 40 percent externally curated content, and 20 percent sales pitch. When you share information with your audience, you can't solely push blogs and posts about your products or services. You don't ever want to be in a position where you are bombarding your audience or being repetitive. Think of your organizational goals and values. Think of what your audience wants and needs to hear from you. When posting to social networks, don't forget to be social: It's okay to post meaningless, cute puppy videos once in a while!

Find publications and sources that talk about what's relevant to your business. Whether your focus is tech, time management, automotive, travel—there are a million reputable sources you can pull from. You can also share your clients' content and posts to show your support for their success. Don't forget to tag your sources, and add commentary whenever possible.

Develop Relationships with Clients
Developing relationships with your clients is easy on social media. Jump on every opportunity to engage with them. If they are commenting on your page or leaving reviews, take time to thank or respond to them.

If there is a customer service issue, deal with it right away—especially if they are unhappy. Publicly ask them to send you a private message so everyone can see you are responsive. When they take the time to reach out to you, listen to their complaint and offer an apology and compensation for their troubles.

Developing relationships with clients goes deeper than business transactions. What links you to them? Why would they choose you over another company? Find a way to connect with your audience. An amazing example is the work I did with Grace Limousine, which was founded by a veteran. When the #22PushupChallenge was started to raise awareness about veteran suicides, it was the perfect challenge for them to accept based on their company culture and history. We got their entire staff involved and a different person did 22 pushups each day—even the kids of staff members! One video in particular, featuring "Papa John" (the owner's 90-year-old grandfather), got over 59K views, 2.3K reactions, and 1.3K shares. It was so beautiful to see this campaign come together and resonate with so many people.

Master Your Social Presence on Facebook

I'll leave you now with a few basic tips that you need to know for getting the most from Facebook:
• Images posted via Instagram receive more engagement than native Facebook image posts
• Posts with hashtags receive less engagement than those without
• Almost half of Facebook's users are now mobile only
• Optimize the descriptions of your profile picture and cover photo by adding links
• Add a call-to-action (CTA) button to your cover photo
• Customize your Facebook page with apps
• Organize your tabs
• Add company milestones
• Videos uploaded directly to Facebook have a better reach than videos shared from external sites
• Be awesome!
---
Aleja Seabron is the Social Media Manager for The LMC Group. She can be reached at aleja@liverymanagement.com.