San Francisco is just one of those places that exudes an effortlessly cool vibe, one where you're instantly relaxed and energized at the same time. That's why we're thrilled that it's the destination city for our third annual Executive Retreat, scheduled for June 25-28 at the Hotel Nikko in the heart of Union Square, and sponsored by Grech Motors and Ford-Lincoln Limousine & Livery Vehicles. Could there be a groovier time to visit the City by the Bay than during the 50th anniversary of the Summer of Love?

Integrating the distinct ambiance and flavor of our host city into our education, networking, and evening events has always been the goal of our Executive Retreat, and there will be plenty of opportunities to get to know—or become reacquainted with—San Francisco (expect more details about that in the next issue). We aim to inspire as much as challenge you: We'll provide all the tools you need to refocus your mind, recharge your drive, and renew your passion for the industry in a comfortable and communal atmosphere limited to 200 operators. We pack a lot of punch into our three-day retreat for only $799, including a daytrip to beautiful Napa Valley, and we invite serious operators of all sizes to join us for the opportunity to work on—not just in—your business.

Education is at the heart of everything we do, so we've assembled a finely tuned lineup of seminar topics that are not only relevant to today's economy, but will equip you to deal with uncertainties in business. Monday—with a generous late-morning start time—gets rolling with our first sessions that we've themed Contingency Planning: Stress-Testing Your Business for Probable Shock Scenarios. This two-part series will push you to examine your own company's weaknesses and consider some situations that you may overlook during the daily grind. Being prepared is one of the best ways to weather the often unexpected changes in the business climate.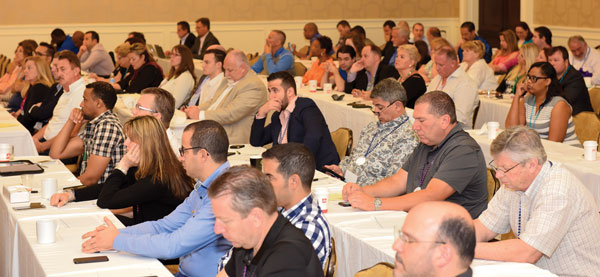 Part one, moderated by Kristen Carroll of The LMC Group and co-chair of our Education Committee, is dedicated to "human capital," or your staff. The session—featuring highly respected industry veteran Kristina Bouweiri of Reston Limousine and Christina Davis of The LMC Group, author of our monthly HR Coach column—will explore areas such as preparing for the sudden loss or death of a key employee, or dealing with the departure of multiple employees in a short period of time, either of which could seriously damage a company of any size depending on the circumstances. Other topics include legal issues such as safety-related lawsuits stemming from car accidents to on-the-job injuries; understanding and effectively dealing with discrimination, racism, and religious protections; and everyone's favorite, labor-related challenges and lawsuits on everything from overtime wage claims to EEOC rules. This seminar will tackle those thorny and often frustrating topics with proven strategies, balanced solutions, and a bit of humor.


… we've assembled a finely tuned lineup of seminar topics that are not only relevant to today's economy, but will equip you to deal with uncertainties in business."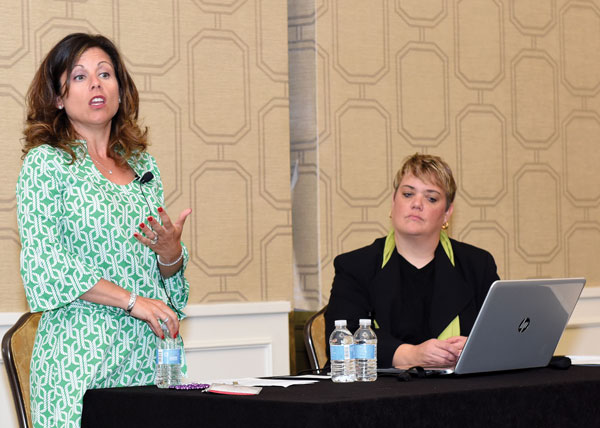 After a brief break for a delicious lunch, part two will probe the financial side of your business. This session, moderated by Jason Sharenow of Broadway Elite Chauffeured Services Worldwide and co-chair of our Education Committee, includes speaker Kathy Kahne of Windy City Limousine, another highly respected industry expert. For many, the pain and ambivalence of the 2008 recession remains a profoundly complex and still-present topic despite recovery, but financial swings occur all the time. We'll discuss how to ready your company and financial positioning before those dips in economic prosperity happen. Other topics include the loss of a large client (especially one equivalent to a 20-percent revenue drop) and how to diversify to avoid such a situation in the future; the ubiquitous price wars that challenge long-standing relationships with otherwise reasonable clients; dealing with cash flow; and legal issues like employee embezzlement or IRS audits. This session will give you the peace of mind you need to think intelligently during a crisis rather than impulsively.

For our sessions on Tuesday, we've partnered with FranklinCovey, an organization of elite corporate training professionals that bases its core principles on Founder Stephen Covey's best-selling business manual, The 7 Habits of Highly Effective People, which has been the essential go-to book for professionals for nearly three decades. This two-part series called Embracing Change at the Speed of Trust turns the spotlight on your overall organization ... and you, as its leader.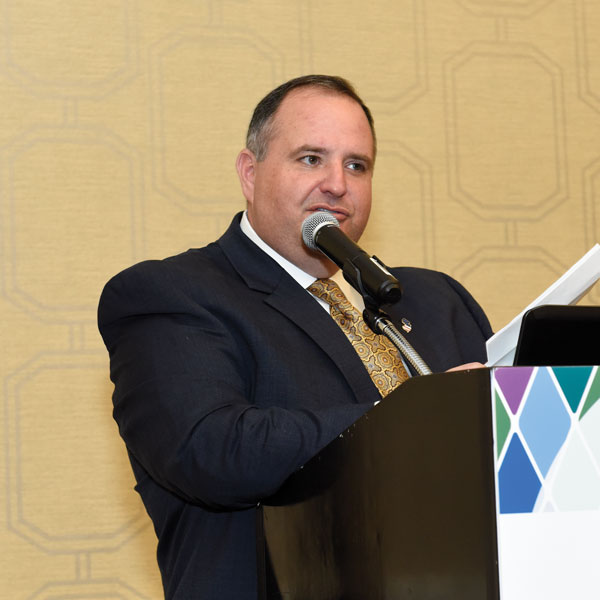 Assembling a team of hardworking, dedicated, and forward-thinking people is one half of the battle; you must also empower your managers to inspire the best work from your team in a collaborative environment, which begins with your own effective leadership. In today's connected world, trust is the new currency, and contrary to what many people think, it is a learnable skill. When trust is low—at any level—staff tend to become suspicious of each other, the organization, and most of all, you, resulting in low productivity and high disengagement. The salve, of course, is to increase trust, which then motivates and promotes a healthy workforce. This session will show you how to improve loyalty, leverage change, and close the trust gap within your company. We've said it before, but it bears repeating: This session alone is worth the price of retreat, as specialized training like this can easily cost thousands of dollars.

Our retreat will offer plenty of opportunities to examine your company from a number of different angles with several expertly crafted sessions packed with immediate takeaway value. These will be the sessions you'll be glad you attended.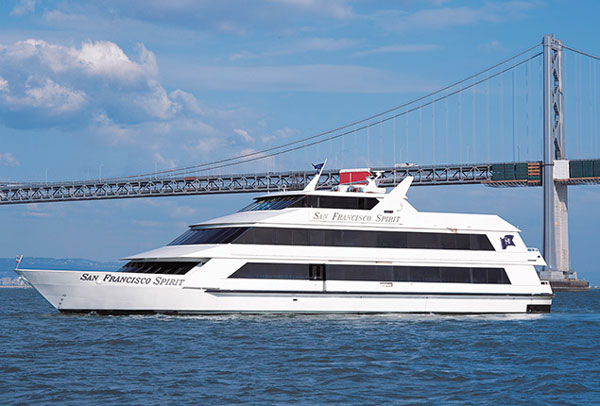 If that all sounds good to you, then you'll love the other events that we have planned. It will be an evening of entertainment, drinks, and plenty of food during our opening reception on Sunday at the famed Starlight Room, highlighted by a breathtaking evening cityscape from the 21st floor lounge. The following night, we take you out on the bay for an exclusive dinner cruise aboard the Hornblower Spirit yacht, this time with spectacular and unobstructed views of San Francisco landmarks like the Transamerica pyramid tower, Alcatraz Island, and the iconic Golden Gate Bridge framed by the sweeping cliffs. You'll never want to leave!

But you will want to join us on our final day, Wednesday, for a trip to scenic Napa Valley. Shuttles will depart from Hotel Nikko in the morning and whisk you away to the closest thing to paradise, at least for the afternoon. We'll sample wine at three of the area's finest wineries, stop at Silver Sponsor Napa Ford Lincoln for a bite to eat and some additional local vintages (pace yourselves!), and have you back in time for dinner.


Our retreat will offer plenty of opportunities to examine your company from a number of different angles with several expertly crafted sessions ..."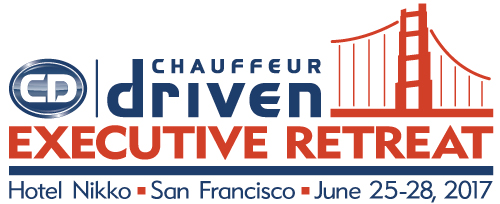 Registration is open and spots are filling quickly for this highly anticipated destination, so book quickly! Our host property, Hotel Nikko, has offered a rate of $229 per night (Sunday-Wednesday) with limited availability for extended stays before and after the retreat. You can also bring a spouse to make it a mini-vacation for just $399 (Napa included). We'll have all the details regarding our day and evening events in the next issue of Chauffeur Driven as well as on our exclusive retreat website at sanfranciscoexecutiveretreat.com. See you in San Francisco! [CD0317]