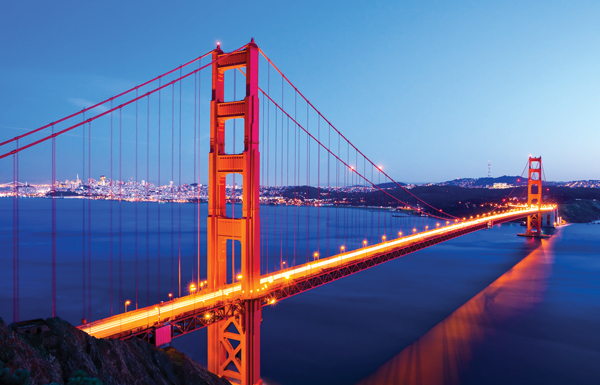 Spring has officially sprung, inching us that much closer to our Executive Retreat in gorgeous San Francisco this June 25-28. Attendees still can't stop talking about our previous retreats in New Orleans and Nashville, and this year's promises to be even better, thanks to all our generous sponsors including Platinum sponsors Grech Motors and Ford-Lincoln Limousine and Livery Vehicles. This will be just what you need to refocus, recharge, and renew the passion for your business.

If you've been to one of our events, you already know that we're not satisfied with just delivering show-stopping education and next-level networking: We also aim to really show you the town and infuse our events with the local vibe. We've highlighted and thoroughly explored our educational program in the past two issues, and now we're excited to share all of the details about our evening events, as well as our day trip to three wineries in the iconic Napa Valley on Wednesday. As always, our retreat is limited to 200 operators—and spots are filling quickly. Your $799 pass includes the Napa tour, so all you have to do is book your hotel and flight. You can even bring your spouse for an additional $399.

Hotel Nikko, our host property, has been a landmark of Union Square since 1987, and we chose this luxurious location so you would be in the heart of all that San Francisco has to offer. With the hotel having just undergone a massive $60 million renovation, we will be among the first to sleep on the crisp sheets, sit on sleek new sofas, and sip the newest cocktail creations. We've secured a special rate of only $229 a night (Sunday through Wednesday), with limited availability to extend your stay for a few days before and after.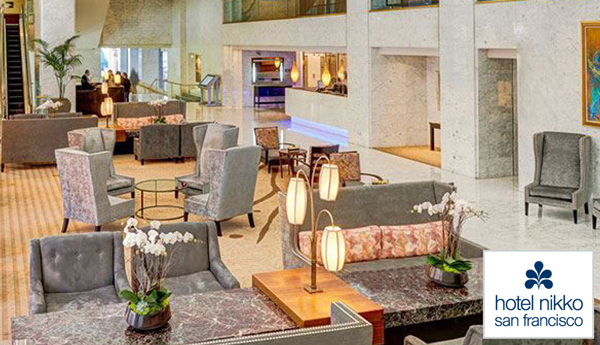 To kick things off in style, we've booked the renowned Starlight Room for our opening reception. This sparkling gem of a nightclub sits atop the penthouse level of the Sir Francis Drake hotel, a favorite venue of the rich and famous for almost a century. Your evening will start as the red-suited beefeaters open the double doors for you and turn back time to 1928. Regal and oozing with history from the lobby up, the elegant, old-school lounge on the 21st floor awaits—and the spectacular 360-degree city views.

We want to start you off at the top. While you mix and mingle, sample hot hors d'oeuvres and hip cocktails by well-known mixologists before a sumptuous buffet dinner. The drinks keep flowing as you party the night away with us.

After an incredible day of education on Monday aimed at aiding you in strategic planning for "shock" scenarios—those emergencies that you didn't plan for—we will keep your spirits soaring. Quite literally, in fact: Sail with us on a privately chartered yacht, the San Francisco Spirit. Step aboard and be treated to a welcome cocktail as you take in the skyline views on this expansive 150-foot beauty. Our extravagant cruise will include a three-course dinner and drinks while you revel in sites along the San Francisco Bay all evening. Giant Stadium is hosting a game that night—will we make the jumbotron? We'll indulge in unobstructed views of San Francisco landmarks like the Transamerica pyramid tower, Alcatraz Island, and the iconic Golden Gate Bridge framed by sweeping cliffs. You'll have the opportunity to network with your old friends and hit it off with new ones, all set to music at sunset.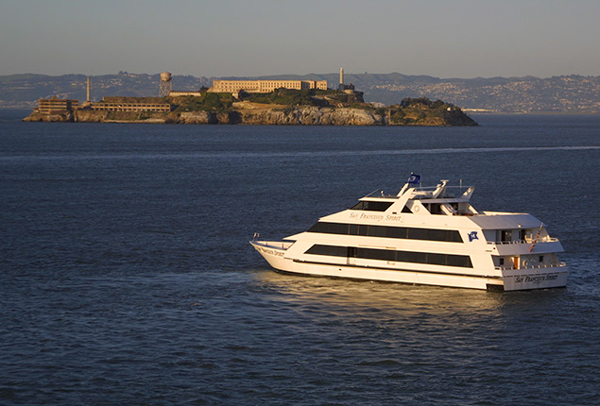 Our second day of education won't disappoint. We've partnered with FranklinCovey, a company that has specialized in influencing thought behaviors since Stephen Covey released 7 Habits of Highly Effective People 25 years ago. Unlike any other, this book caused a paradigm shift in changing behaviors in the workplace. As a result, FranklinCovey endeavored to examine office cultures closely. Their belief is that culture is what sets a business apart, in both your customers and your employees, and that those that operate with high trust significantly out-perform those without it. Our seminar, Embracing Change at the Speed of Trust, will allow you to harness that trust, which promotes and motivates a healthy workforce for better customer engagement.

The professional trainers at FranklinCovey are top experts in their field and hold workshops throughout the country and frequent webinars for all types of businesses. This session is customized for the unique challenges of our industry, and will provide immediate takeaway that you can share with your team.

But relaxation is never too far away in our schedule, so Tuesday night you are free to experience a little of this fine city for yourself. We listened to your comments from previous retreats and built in time to explore San Francisco at your own pace. Will it be dim sum in Chinatown, a great meal at McCormick & Kuleto's, or possibly seafood at Fisherman's Wharf? We can recommend a few eateries (thanks to some knowledgeable locals' advice), but the decision is yours. Be sure not to overindulge; we cannot wait for you to enjoy Napa Valley like a connoisseur on Wednesday.



After an incredible day of education on Monday aimed at aiding you in strategic planning for 'shock' scenarios—those emergencies that you didn't plan for—we will keep your spirits soaring."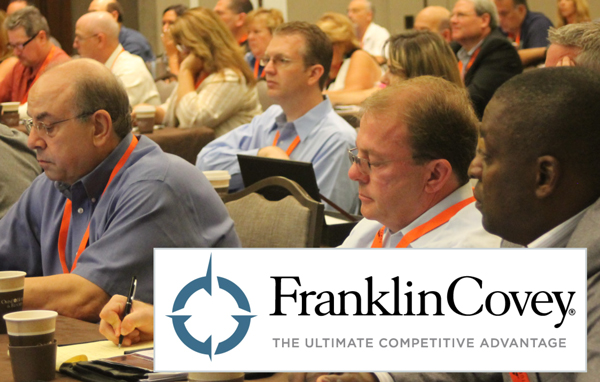 We leave Hotel Nikko at 9:00 am sharp on Grech buses for our final destination: the world-class Napa Valley Wine Country. Don't worry about grabbing coffee and breakfast because we'll provide it on the bus as you chat away with your new friends and enjoy the scenic St. Helena Highway—a central corridor of numerous quality wineries.

If you've never been, Napa Valley is where outstanding wines, miles of art-worthy landscapes, and a relaxed pace invite you to unwind, savor, and restore. The first grapes were planted here in 1838, and more than a century of winemakers have led this region to now rival the production of international vineyards. Whether you are an expert or novice, we have a winery and a vintage to tease your palate on the final day of our retreat.

We will visit three wineries during our day trip, which includes Artesa, Sterling Vineyards, and, likely a familiar name, Beringer. We'll have tons of details about these three very distinctive vintners in the next issue, but rest assured, these are among the best for an experience you will never forget. All of your wine-tasting fees are included, so all you have to do is enjoy the ride.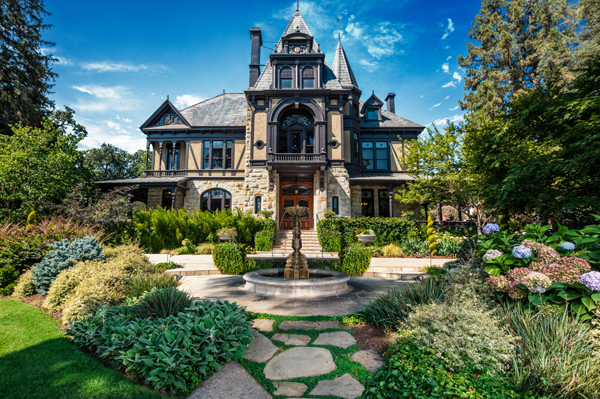 Napa Ford-Lincoln has also graciously offered to host us for a fabulous catered lunch. Just when you may feel a bit weary, you'll be able to indulge in some fine fare or even a pairing as more wine will be delivered exclusively for us. Take your time and enjoy more networking with your group before continuing your tour of wine country.

In the early evening, we'll make our way back to the Hotel Nikko, where you can extend your stay and explore the sights of San Francisco on a mini-vacation, or catch an evening flight back to your homestead (we anticipate arriving at the hotel around 7 pm). Regardless of your departure day, you will have plenty of new and great ideas to take back to the office upon your return.

Don't wait to register because only 200 people can join us for this exclusive experience in San Francisco. Registration is already filling quickly for this highly anticipated event, so book now to guarantee your spot and hotel availability. Look for more on the scheduled events and education on our website at sanfranciscoexecutiveretreat.com. We'll see you in June! [CD0417]