BY LIZ HUNTER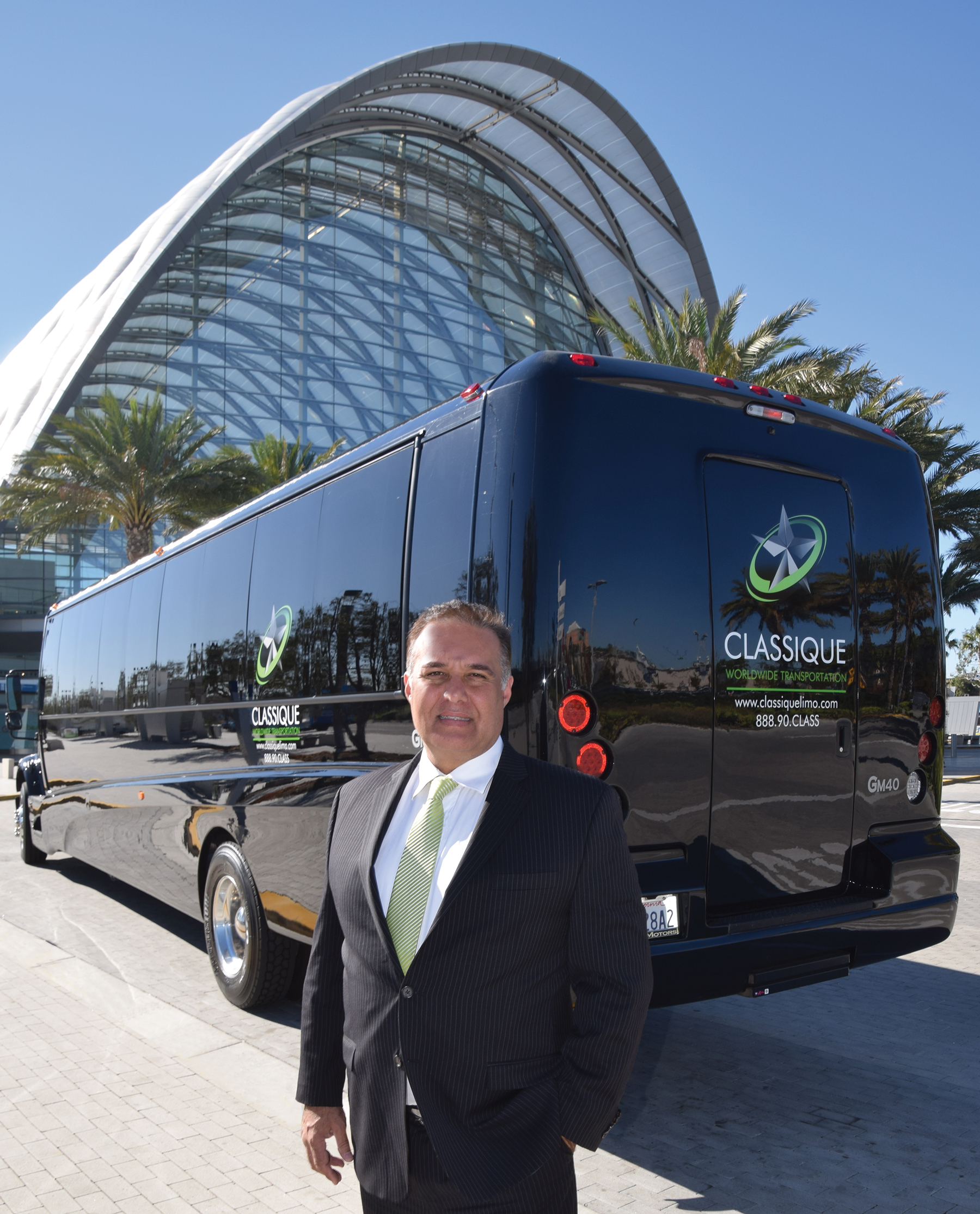 Owner Kevin Illingworth with a Grech shuttle at the ARTIC Transportation Center in Anaheim Classique owner Kevin Illingworth navigates the industry's changing waters with determination and dedication.

At 25, Kevin Illingworth was a couple years out of the Air Force and doing well with his business in commercial window tinting and stereo installations. His high-profile clients included Mike Tyson, who was at the peak of his career in the late '80s, rapper Dr. Dre, and boxer Roberto Duran. At Christmas in 1989, Illingworth booked a limousine to celebrate the successful year.

It never showed up.

In a story that is a bit familiar in our industry, this no-show inspired Illingworth to buy a limousine of his own, which he did on February 2, 1990. He recalls the tuxedo limousine with the white body and black mohawk top costing him about $80,000. "My dad thought I was crazy to buy a limo, but I told him it had a bar and a stereo, and I had a gym membership where I could shower. Worst case scenario: I was all set to live in it," Illingworth says with a laugh.

Fortunately, it didn't come to that. "I thought no one would want to use [the limo]," Illingworth says. "But everyone kept calling." It helped that his office was located next to a car wash where people would see it parked outside and inquire about renting it out. He would chauffeur them for nights on the town and special events. Illingworth may not have known anything else about the industry he was now part of, but, at the very least, he knew to show up.

"I knew nothing about the industry, or what the NLA was," he says. "I had some background as a security driver for a general, which helped me land my first big account (MTV), doing rides for reality TV shows. That helped me add vehicles."

The Orange County, Calif.-based company has gone from 100-percent retail to 70-percent affiliate/corporate and 30-percent retail. "That was a big transition for us. We had to adapt," Illingworth says. "One thing about being a strong affiliate is you have to learn to be a very strong operator. You can't make mistakes or else the affiliate will go to the next guy. You have to run a tight ship, and that goes for spot times, vehicle cleanliness, and appearance of the chauffeur. We work hard at that."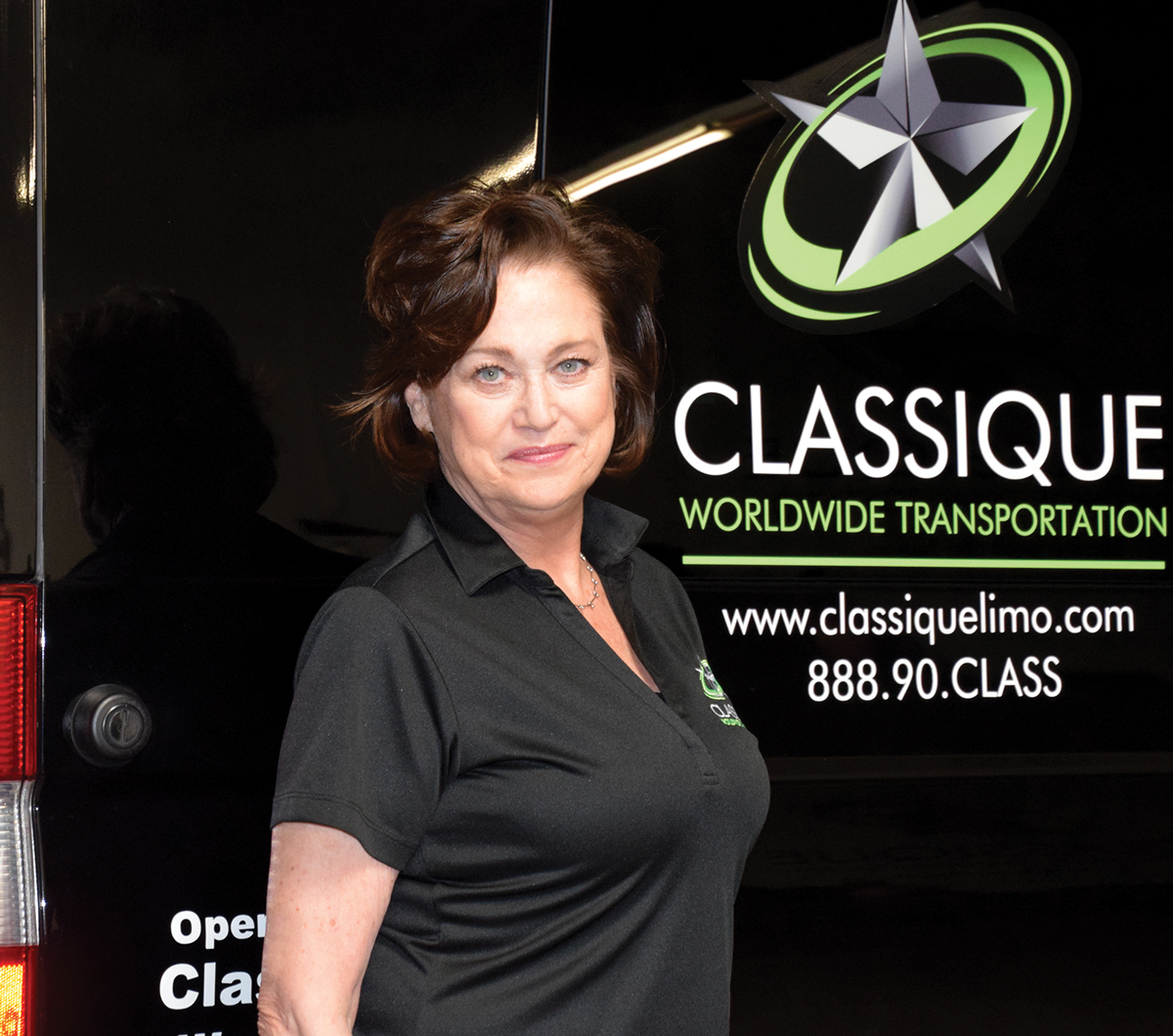 General Manager Carolyn Kent Classique's fleet ranges from sedans and SUVs to Sprinters and minicoaches. It has affiliate partnerships for motorcoach needs as well as for jet charters. He says that nothing in the fleet is older than 2016. "The biggest thing for me that differentiates us is having newer vehicles. We flip every two years," Illingworth explains.

He highlights this when dealing with affiliates, and distinguishes the company by imposing high standards. "If you're on time, you're late," he says. "We try hard to give affiliates the same model of service or better. We use an app to display an affiliate's signage so it's seamless, no matter whose client is coming to us."

Illingworth attributes much of his affiliate growth to his chauffeurs. "They have done an outstanding job, navigating the traffic and congestion of L.A. It's challenging," he says regarding the area's notoriously clogged roadways. The company was even recognized as Farm-Out Partner of the Year at the Dav El/BostonCoach affiliate meeting this past August.

About a year ago, Classique acquired Showcase Limousines, based in Riverside, Calif., to help service the areas near Redland and Temecula where Illingworth says large companies like Amazon and Wal-Mart are settling in. He hopes to bolster the corporate possibilities with that location, which complements its headquarters. The dual locations allow Illingworth to serve customers from Los Angeles to San Diego, as well as nearby John Wayne Airport in Santa Ana.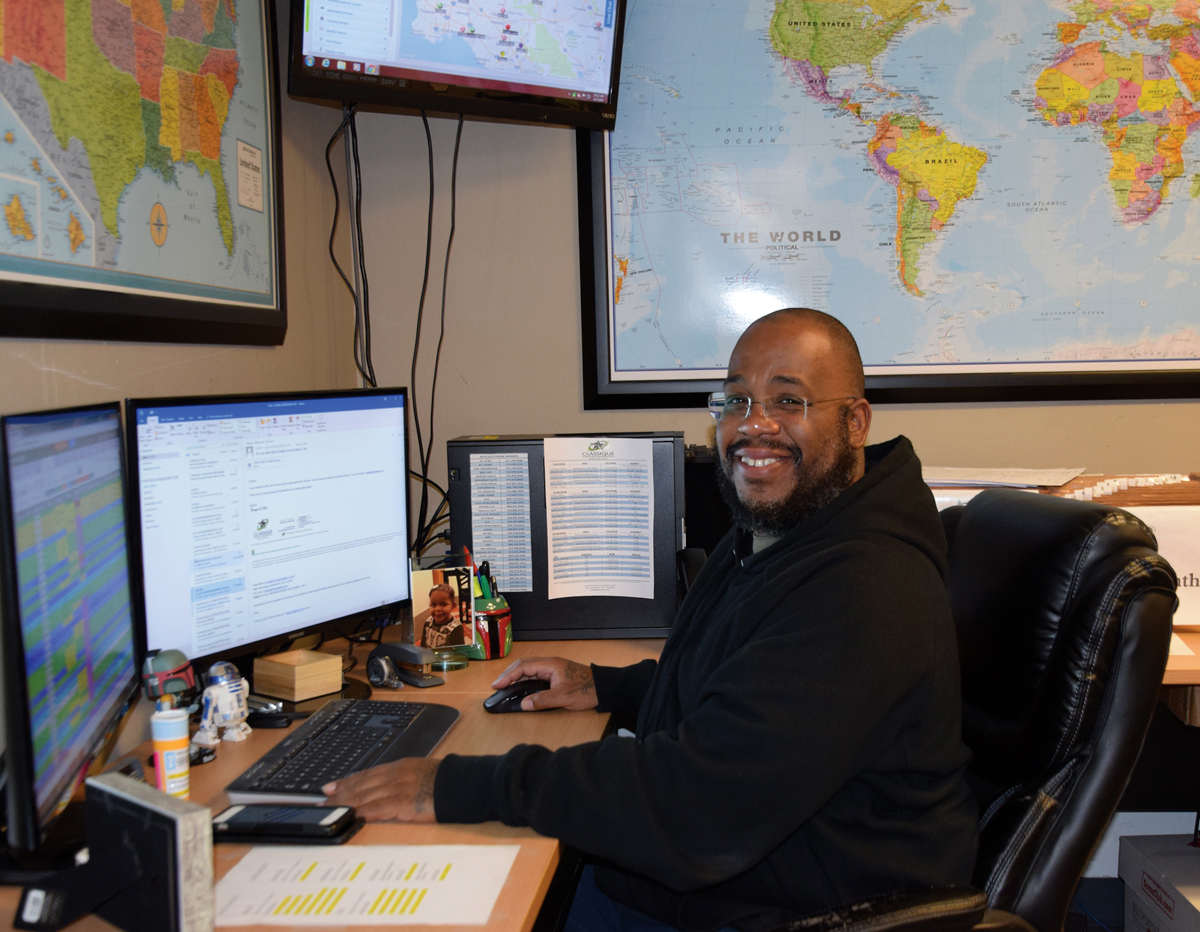 Dispatcher Christopher Usher Looking ahead, Illingworth says he can see Classique moving into motorcoaches to work with larger groups. "We went from one limousine to 19 vehicles now, so I think the next step is a motorcoach. I'd love to be in that segment," he says.

Motorcoaches are suited for the Orange County market, which is home to attractions like Disneyland, Knott's Berry Farm, the Honda Center, Angel Stadium, and the Anaheim Convention Center—the largest of its kind on the West Coast—not to mention the more than 40 miles of beaches that bring millions of tourists annually.

Classique is located just three miles from the convention center and less than an hour from LAX. The acquisition of Showcase brings added tourism business in for popular wine tours in Temecula Valley, home to more than 30 wineries, some of which include full-service resorts.

Orange County's neighborhoods are some of the most exclusive and expensive, too, contributing to the lush lifestyle there. Business sectors include headquarters for technology companies such as Gateway, Linksys, and video game developer Blizzard Entertainment as well as Fortune 500 companies Ingram Micro, Broadcom, and Western Digital.

For all of the beauty Southern California has to offer, Illingworth says it's not always easy to operate a business there. A statewide gas tax increase went from 29.7 cents per gallon to 41.7 cents—a hit to regular people and especially so for a business that literally runs on gas. The tax climate and cost of living typically put California at the bottom of lists that rank states' friendliness to businesses, and Illingworth is not immune to that.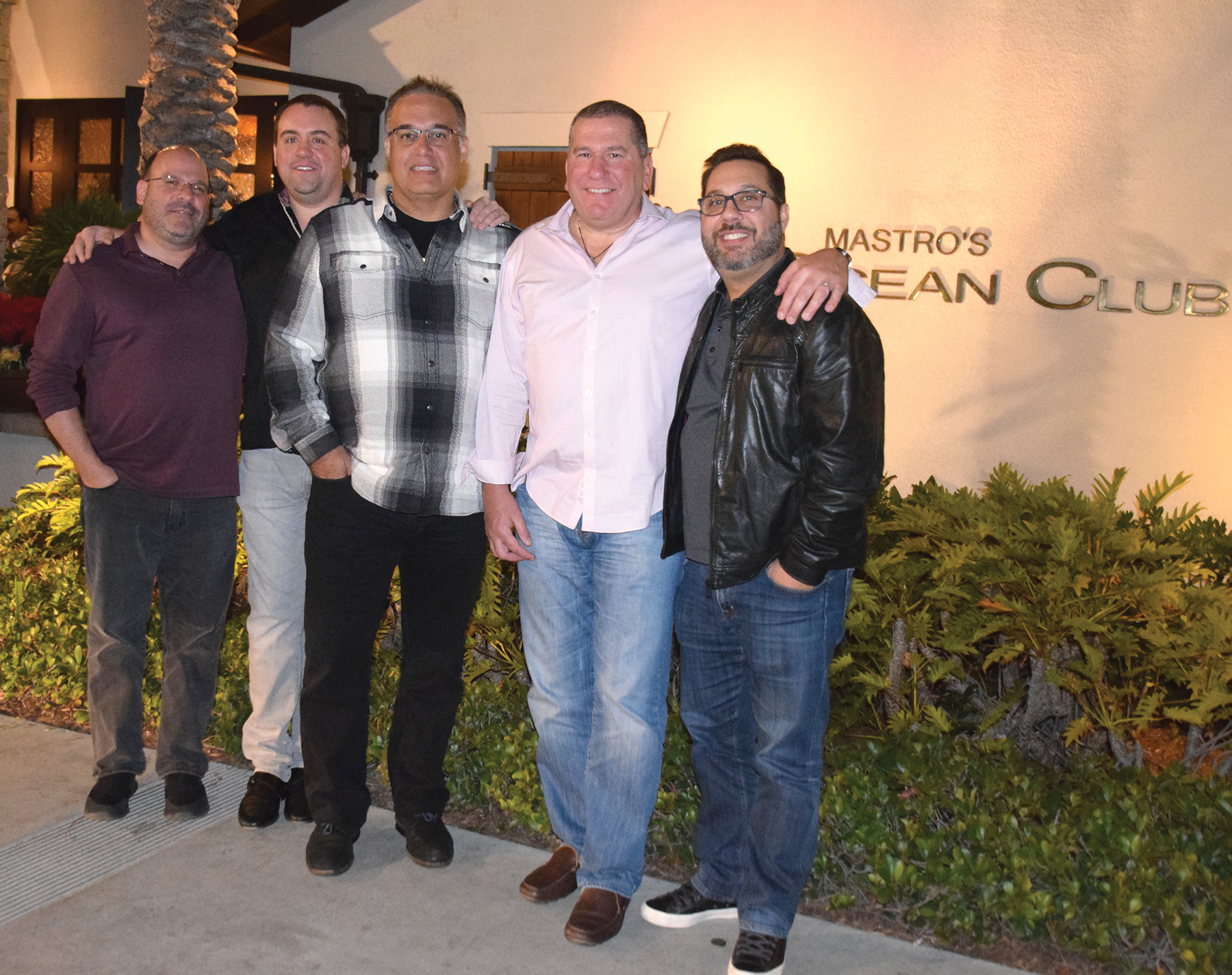 Dinner with friends at Mastro's Ocean Club (L to R): Tony Simon of Reston Limousine, AJ Thurber of Grech Motors, Illlingworth, Alan Candeub of Park Avenue Limousine, and Joe Magnano of CLI Worldwide He states quite candidly that despite the regulations and struggles, the company always seems to pull through. "Years ago, Tom Mazza took me under his wing and helped me reinvent myself and diversify from retail to corporate," says Illingworth. "That's when I got the LA Clippers account, which has been a solid relationship ever since."

But he has been thinking more and more lately about the legacy of Classique for his family, which led him to a major brand-building initiative.

Working with Pat Charla and Jaime McLaren at DriveProfit, Illingworth has devoted energy to building Classique's database and sending email blasts to reinforce his brand. "At the beginning of 2017, we strategized a plan to have everyone recognize the nautical star in our logo," Illingworth says. "We put it on everything: No matter what, the star has to be somewhere and the more customers and people see it, they will associate it with Classique."

Technology has been another area of advancement for Classique this year. The company joined Ground Alliance and moved to the cloud. Illingworth says he loves the features, especially moving dispatch to an app and allowing chauffeurs to check in and confirm without making calls while the client is on board. "The app operates a lot like Uber or Lyft where the client gets an alert with their chauffeur's photo, which people would be familiar with if they had used those other services," says Illingworth. "I think the ease of an app is important and clients love it."

There is also the option of opening up Classique's API for near on-demand service for affiliate bookings, allowing them to see the company's available vehicles and book then and there.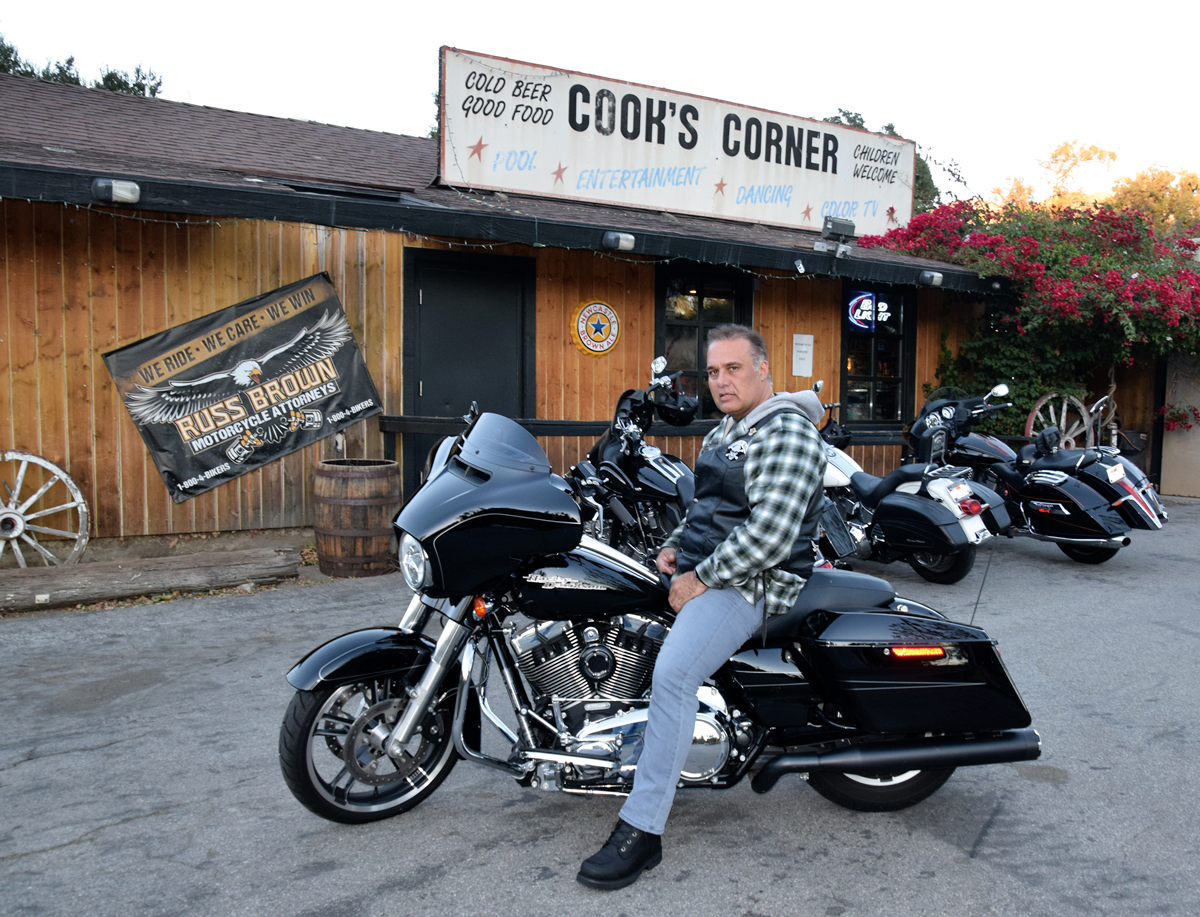 Illingworth on his Harley Davidson at Cook's Corner, a popular destination for the biker crowd For his part, Illingworth says he constantly has new avenues and ideas he wants to pursue for his business. "There's so much I want to do, I just wish there was more time in the day," he says. "I get to work by 6 a.m. and leave at 6 p.m. most days and I ask myself, 'Did I get anything done?' Daylight saving time drives me nuts when it gets dark so early. If I lived in Alaska where the sun never sets, I'd keep working and never sleep. I only sleep now because it gets dark."

Joining him in the office are employees for whom he has tremendous respect. General Manager Carolyn Kent rejoined the company a year ago after leaving due to a cancer diagnosis. "I have so much love for her," says Illingworth. "We relied on her for so much and when she came to me about her health, we jokingly said we didn't have time for cancer because this is a 24/7 business. She's the backbone of this company."

Chauffeur Dean Kline is one of Classique's longest tenured employees, having been there nearly 25 years. "Dean and I have grown older together," Illingworth says. "We laugh looking back at pictures of us from the early days."

Illingworth's wife Cindy also works in the company. "I had to hire her in order to see her since I spend so much time here, now I see her too much," Illingworth jokes. Their daughter Cameron, 16, helps with filing a few days a week, and their son Devan, 21, who attends Linfield College in Oregon, works around the office when he's home.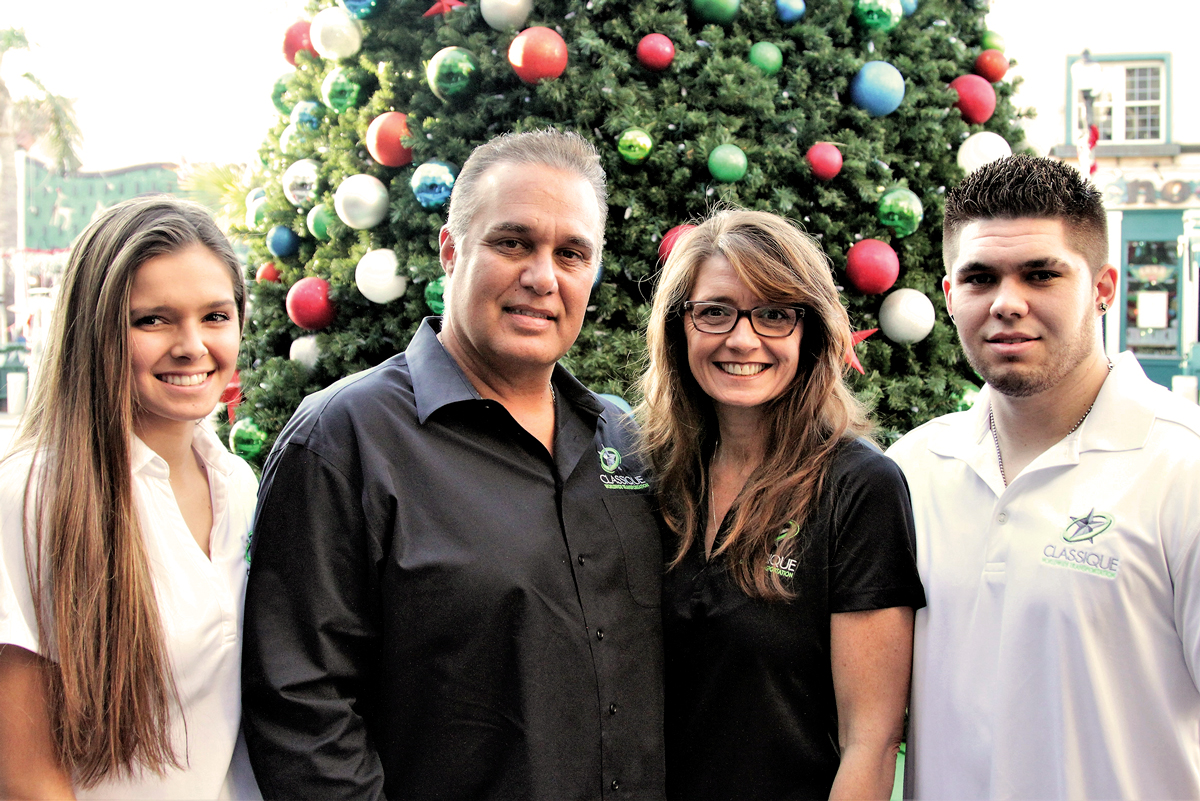 The Illingworth family (L to R): Cameron, Kevin, Cindy, and Devan "I look at all of my employees like family," says Illingworth. "Without them we wouldn't be what we are. I could never take credit myself."

Illingworth's dedication to hard work isn't just for Classique's sake. He is currently in his second term on the board of the NLA and was a two-term president of the Greater California Livery Association (GCLA)—roles that put him in the trenches fighting for operators both in his home state and nationwide.

"It's a challenge to fight different restrictions, but I am always up for it. I get up ready to find out what the next fight will be," says Illingworth. Nationally, he is involved in the efforts against rideshare apps. "We're working hard to keep our industry strong by not allowing it to be railroaded or run over by TNCs." He highlights the NLA's public relations efforts to raise awareness in the public about Uber drivers' records. "They have drivers who have committed rape, assault, kidnappings. Could you imagine if [Classique] had just one of those? I'd be done."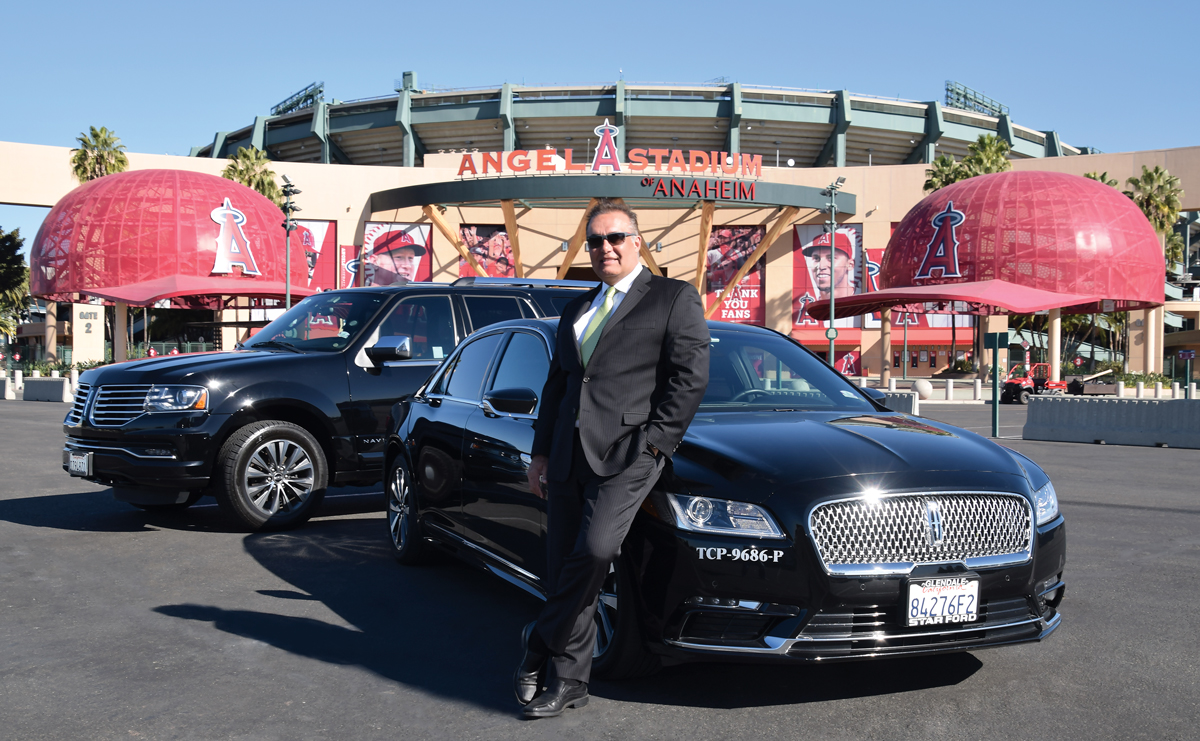 Illingworth at Angel Stadium, home to the MLB's Anaheim Angels, with the company's Lincoln Continental and Navigator This is the stuff that keeps him going. "I'm proud to be on the board and have a say for the small- to medium-size operators," Illingworth says. "I walk into shows and people will come up to me and thank me. It makes everything better. To think my involvement is changing lives—that's what gets me going."

Illingworth says he would like to learn more about the inner workings of government. "If someone said a genie would grant me money or knowledge, I will always go for the knowledge because the money could easily be lost. I thrive on information and if I had 12 more hours in a day I'd use it to figure out how to fix this industry," he says.

To anyone who knows Illingworth, this brutal honesty is simply part of him, and they also realize he wouldn't change a thing. "I was a kid out of the Air Force, never went to college. I was just aimless. I've worked since I was 12, selling flowers on street corners," says Illingworth, who is now 51. "But I've grown into running a pretty successful operation. Nothing came easy; it was a grind, but I wanted to provide for my family. My son has a full-ride football scholarship and my daughter has a soccer scholarship. We invested in those things and have been able to give them something I wasn't able to do. When you're self employed, there's no one forcing you to get out of bed. I wake up in the morning for my kids."

It's probably no surprise that a family man like Illingworth has a special place in his heart for the Make-A-Wish Foundation. "I was blessed with healthy kids and I look at the kids in Make-A-Wish and they give me strength to see how they smile through so much," he says. Classique provides car service for children on their way to the airport for their wish trips and is always delighted to hear that their limousine ride was a favorite. "We decorate the vehicle and make it special to help them have fun and when we get reviews back, the children always talk about the limo. Little things like that keep me motivated."

While he recognizes that the 24/7 nature of the industry can take its toll, Illingworth says that he cherishes the Sunday Harley rides he can fit in, when he's cruising up the coast and the stress melts away, or his daughter's soccer games and dinners with industry friends.

"I'm fortunate to be where I am today," says Illingworth. "I pinch myself when I wake up." [CD0118]