BY SUSAN ROSE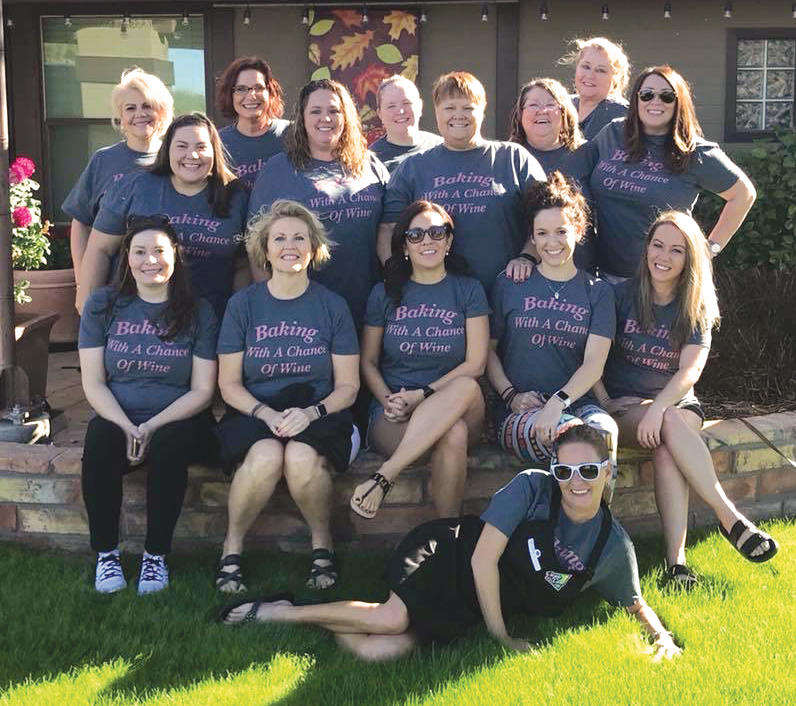 Early last fall, Mary Johnson had an idea. She wanted to invite a few friends over to her Phoenix-area home to do some baking—an activity she thoroughly enjoys—coupled with some girl time. The former affiliate manager for The Driver Provider is known for her love and skills in creating baked goods, and what better way to spend a few hours with some friends. She just recently announced her new position as director of business development with Alliance Limousine in N.Y.

The idea took on a life of its own when she extended her invite to many of the industry's women via Facebook, and before long, she had a list of ladies eager to attend—even though she had seen most of them just weeks before at the shows. The pre-Thanksgiving Bake-A-Thon expanded into a ladies' weekend and attracted 23 women from all walks of the industry to Johnson's home, including CD Director of Events Jess Pavlow and her mother, Marie Mascola. If you've ever questioned the power of social media, question no more.

Johnson planned it down to the last detail, but the event unfolded at the pace of the group. They traded frenetic emails for laid-back conversations, tossing their phones to the side and only picking them up to snap pictures. It wasn't about who was the master chef but the individual designs that each chose for their cakes. The ladies got to know each other in ways they hadn't before while working piles of dough into cookies, turning Kahlua-soaked cherries into chocolate-covered delights, and rolling multiple colors of fondant into one-of-a-kind creations unique to every participant. And there was plenty of wine and long discussions on her patio under the warm Phoenix night sky, too.


"At the trade shows, we're all just running around trying to get new business or catch up on a business level. The shows are busy: They're—rightfully—all about our companies, not about who we are. I wanted this weekend to be about getting to know each other on a new level, a personal level." The industry is highly collaborative, but it doesn't always offer business peers a chance to get to know each other on a one-on-one basis.

Pavlow, who has worked with Johnson for years through Chauffeur Driven Show's Charity Committee and is a fellow avid baker through her own part-time company, was also excited to build those friendships. "I deal with industry people mostly on a business level, and while our relationships are cordial and friendly, our conversations are often limited to a few minutes of catching up and hugs at our events. Because we weren't focusing on work or the industry, but had a chance to have full-on conversations, I made some very good friends over that weekend."

Johnson has good reason for wanting to stoke those personal connections: Her network of social media friends kept her strong through some of her most difficult battles in recent years. She wasn't shy about sharing her health status or asking for prayers as she underwent treatment for cancer—which she triumphantly conquered in 2017 (cancer-free, thank you very much!). She also married her husband, Dan, at the start of the year in an impromptu ceremony where guests thought they were attending a New Year's Day party. It was definitely one kickass year for the Johnsons, and she wanted to share some good times with her industry peers. Dan Johnson, for his part, was a good sport and stayed out of their way as the nearly two dozen women infiltrated his house.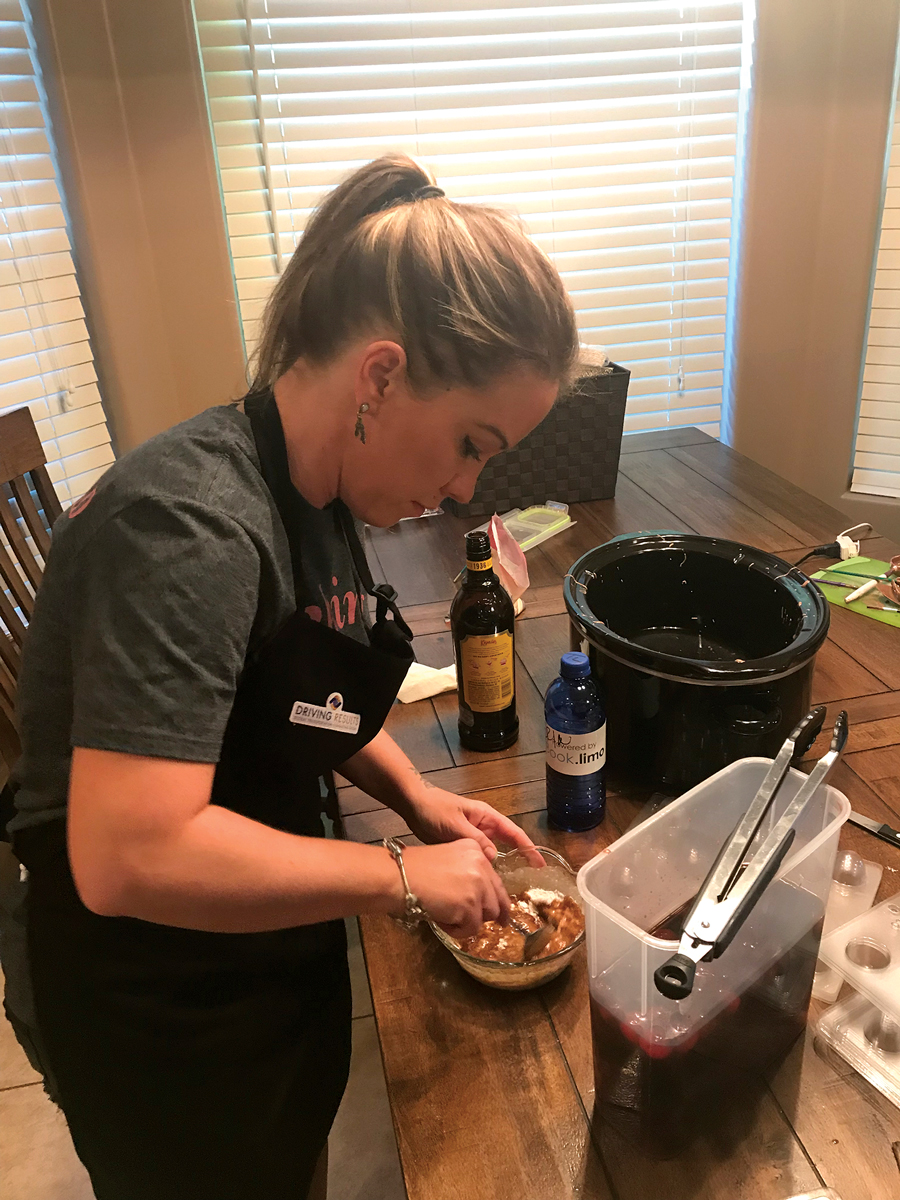 "It was just a cool mix of people," she gushes. "I was so grateful to become so close to so many people that I hadn't had a chance to get to know personally. We had ladies from companies of all sizes—even Kristina Bouweiri came to my event! She has a multi-million-dollar company but took the time to attend my little event on the other side of the country. All these amazing women left their own lives to join me for the weekend. It was just a great time."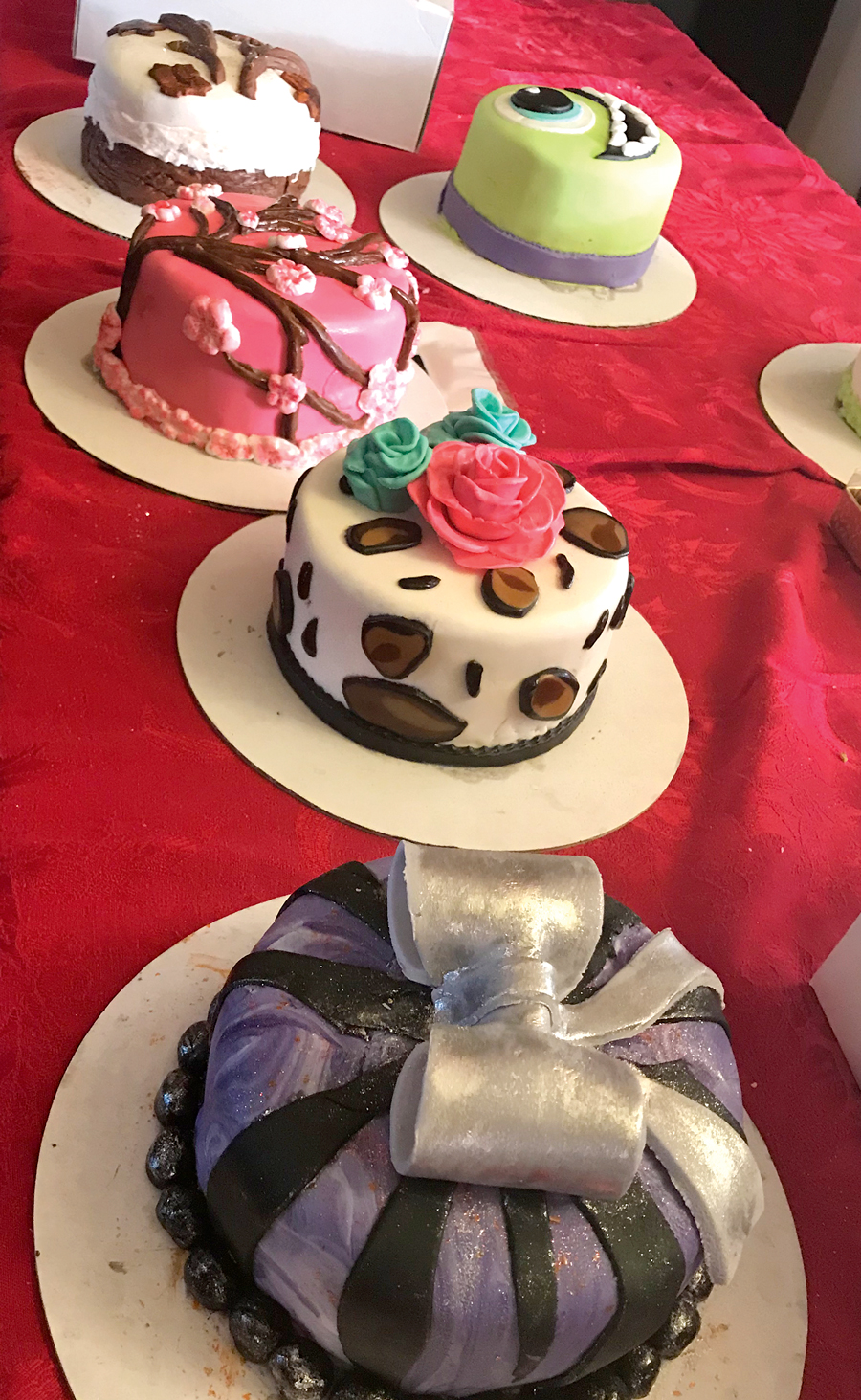 The biggest surprises, however, were the unexpected and unsolicited sponsorships, which included transportation to and from events and an amazing dinner at Los Sombreros in Scottsdale through The Driver Provider. "It all happened organically," she says, noting that sponsors came to her and volunteered. Premier Transportation of Dallas stepped in to provide swag bags that included the staple baking supplies like flour and sugar and fondant rollers. Grech Motors provided wine while Senior Sales Executive Kaye Marseilles brought dinner with her on Friday night. Sarah McKee of Chosen Payments brought a shirt for each of the ladies, proudly declaring them members of the Baking Squad, and provided lunch on Saturday. Chauffeur Driven provided breakfast each morning, Create-A-Card/Driving Results sponsored adorable aprons, and Rental Limo offered bottled water as well as money for miscellaneous expenses like cake boxes.

Thanks to the success of the weekend, Johnson says she is "definitely" planning another event for 2018, and already has people interested in sponsoring. "You wouldn't believe how many people called me after the event to offer to sponsor the next one," she says. "They loved the idea and want to be a part of it. In an evolving industry like ours, you have to think outside of the box and have new ways of bringing people together. Women lead with their hearts. That's why this weekend was such an important event for us."   [CD0118]