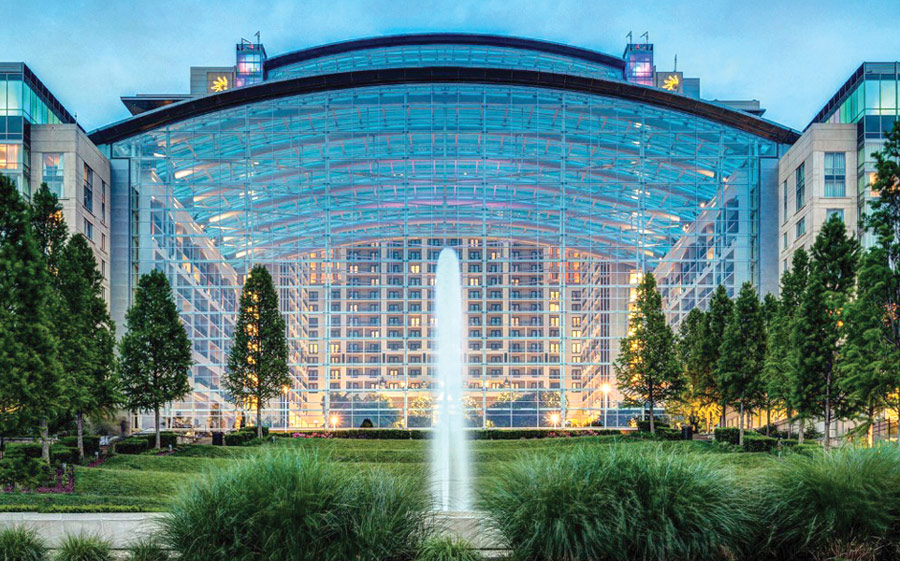 Spring might've just sprung up across the country but it's never too early to start thinking about the Chauffeur Driven Show: The biggest industry event of the fall will be returning to the Northeast before you know it! Mark your calendars for October 7-10 because you can't afford to miss this only-comes-once-a-year networking, educational, and purchasing opportunity that brings nearly 2,000 operators, vendors, and other industry professionals together. Many thanks to our Title Sponsors Grech Motors and Ford-Lincoln Limousine and Livery Vehicles.

We're heading back to the D.C. metro area this year, but are taking a different route for a change of scenery. You're going to love the thoroughly modern and utterly spectacular Gaylord National Resort & Convention Center, situated right on the banks of the mighty Potomac River.

The Location
Did we mention that our host property puts our entire show all under one roof? You won't have to worry about shuttling back and forth to catch all the action: From the first morning session 'til the last call at our legendary nighttime parties, you'll never be far from the next event.

The Gaylord National itself is a well-appointed resort that you'll love as soon as you see it—check out a ton of 360-degree videos of the property at bit.ly/2qnW6Ev to virtually tour almost every nook and cranny from top to bottom. This waterside property puts you right in the heart of the iconic National Harbor on the Maryland side of the river, so you can play as hard as you work if you make a vacation out of this in-demand destination site.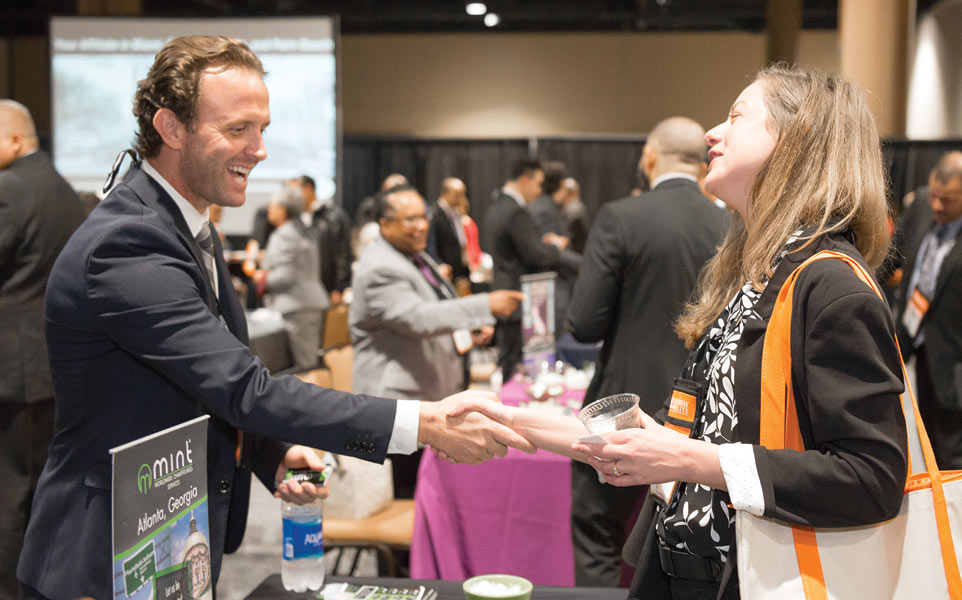 Inside the Gaylord, you'll find everything from various bar and restaurant options to a stunning Colonial Era-inspired atrium befitting our nation's capital. And with our event practically taking over the property, you'll find an opportunity to connect with your peers at literally every turn.

The Education
Of course, a beautiful, close-knit location is just one part of the appeal of Chauffeur Driven shows: We have some incredible returning and revitalized programs, an all-encompassing array of educational offerings, and some one-of-a-kind networking events all in store for you—including our always-epic evening events.

We're hard at work with the CD Education Committee, spearheaded by co-chairs Jason Sharenow of Broadway Elite Worldwide and Kristen Carroll of The LMC Group, to bring you the timeliest topics and address the industry's most pressing concerns. Matt Assolin of Nikko's Worldwide Chauffeured Services, Alan Candeub of Park Avenue Limousine, Sami Elotmani of Destination MCO, Kim J. Dolniak of Best Transportation St. Louis, and Tony Simon of Reston Limousine round out the hardworking committee.

Some of the ground we're planning to cover with this year's sessions includes: identifying untapped revenue streams; the impact of technology on your bottom line; the present and future of autonomous vehicles; hiring, compensating, and managing salespeople; how to avoid common contracting pitfalls; creating and implementing a rate-raising strategy; best practices for interviewing and onboarding; how to utilize your company's metrics; and public speaking tools and techniques. FASTTRAK Cloud Technologies is once again our education sponsor, while Buffalo Limousine is sponsoring the coffee.

Since our 2018 show is still in the planning stages, we are looking for a few knowledgeable, charismatic speakers who can expertly navigate the topics at hand while presenting them in an accessible, engaging manner to an audience comprising operators of all sizes who represent an array of markets. Fresh faces with untapped oratory potential are especially welcome—please reach out to CD Publisher Chris Weiss if you think you're up to the task or know another industry expert, business coach, consultant, or dynamic professional speaker who fits the bill and understands our industry.

"I come back because each year I meet great new people, make new business connections, and get quality information," said Christell Ayres of A List Limousine & Bus in Chicago, Ill. "You really learn a lot every time you come. Every show is different, and I never want to miss out. If you're serious about growing your business, you have to be at the Chauffeur Driven Show."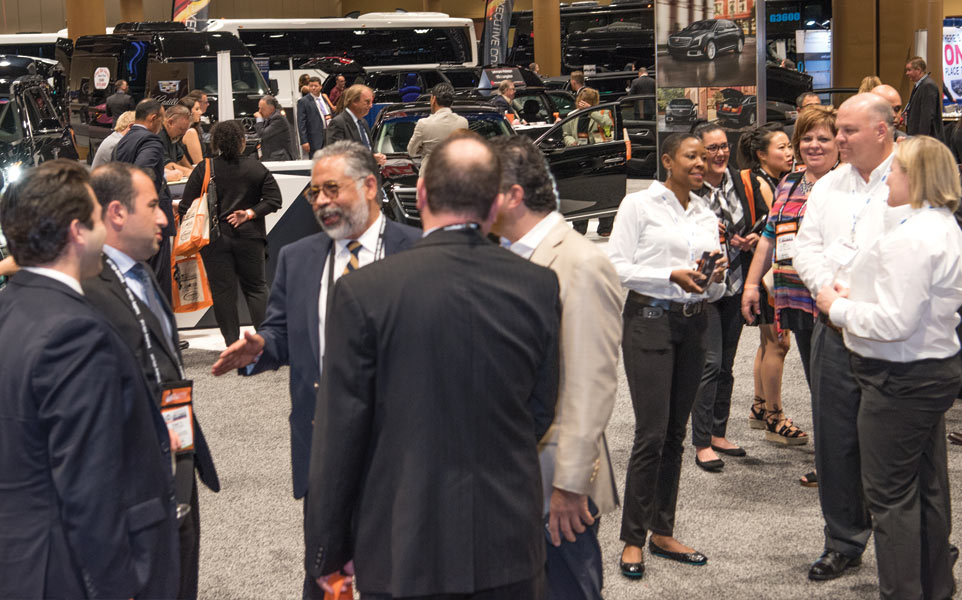 The Networking
Veteran attendees know that classroom-style sessions aren't the only opportunities for world-class education at the Chauffeur Driven Show: This year's mix of returning and slightly tweaked-for-freshness favorites will certainly uphold that tradition. And a number of our flagship offerings will be back and better than ever this fall!

Our Operator Mentoring Program (sponsored by Grech Motors) will once again pair an iconic industry veteran with a small roundtable audience where everyone will have an opportunity to learn something new from and impart wisdom of their own to an intimate group of decision-makers. This is one of our most popular offerings, so keep checking both chauffeurdrivenshow.com and your email for updates as we finalize our roster of mentors—as always, signups are first-come, first-served, so act quickly to ensure that you get to spend some time with your top choice.

"The Operator Mentoring Program was excellent!" raved Tom Halsnik of Black Pearl Limousine in Florida. "I was told that was the highlight of the show, and they were right: Small group of operators really digging into the issues and challenges."

Another one of our most-attended events is the Affiliate Central Global Partner Forum, sponsored by A1A Airport & Limousine Service, which was the biggest it's ever been at our 2017 show in Orlando and only keeps growing. Here, you can have one-on-one conversations with owners, affiliate managers, and key decision-makers from companies representing all the markets you've been looking to break into—and who are looking to tap into your local presence, too. Don't miss out on this unique chance to make a great first impression by registering for a table this year at bit.ly/2H3fhhU.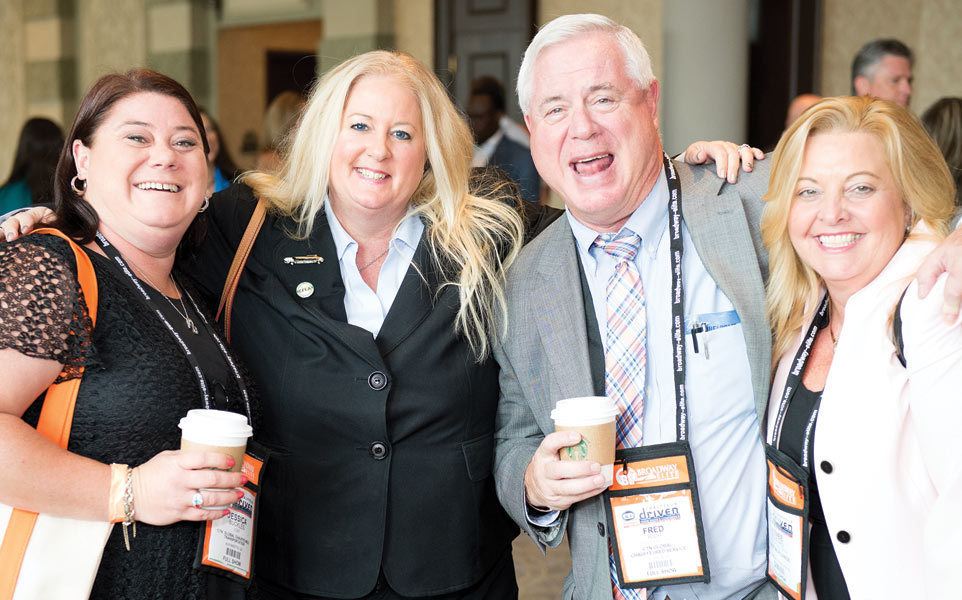 Our always-popular International Meet & Greet offers a similar vibe but on a more worldwide scale, presenting attendees with a casual setting to do some serious transcontinental business. With the CD Show always attracting a strong international presence, you'll find plenty of opportunities to broaden your operational reach on a truly global level. Thanks to Global Alliance, Icona Global, and Modern Car for once again sponsoring this event.

Working together will only become more important to our industry as companies continue to consolidate and merge while tackling national issues, which makes being a part of your regional association all the more important. Our Association Summit is back for its fourth year, and has already secured a sponsorship from MCI. Here, association leaders will have the opportunity to address their biggest issues and most inspiring successes, while educating their peers on the industry's hyper-local landscape from their firsthand perspectives.

Returning favorites like Benchmark Breakouts and our Women in the Industry networking event (which is sponsored by DTS Worldwide) will also be on the agenda, though we're in the process of tweaking their format to make sure they're fresh for our 2018 show and reflecting the timeliest concerns of our industry. Stay tuned for more information on these and all of our events—including our legendary nightlife—as we finalize all the details in the months to come.

The Show Floor
With the Gaylord National's conference space making our show another easily navigable all-under-one-roof affair, you'll have no problem traversing the nearly 110,000-square-feet show floor in the property's Prince George Exhibit Hall without having to sacrifice all the can't-miss events on your personal agenda—and your feet will appreciate how close everything is!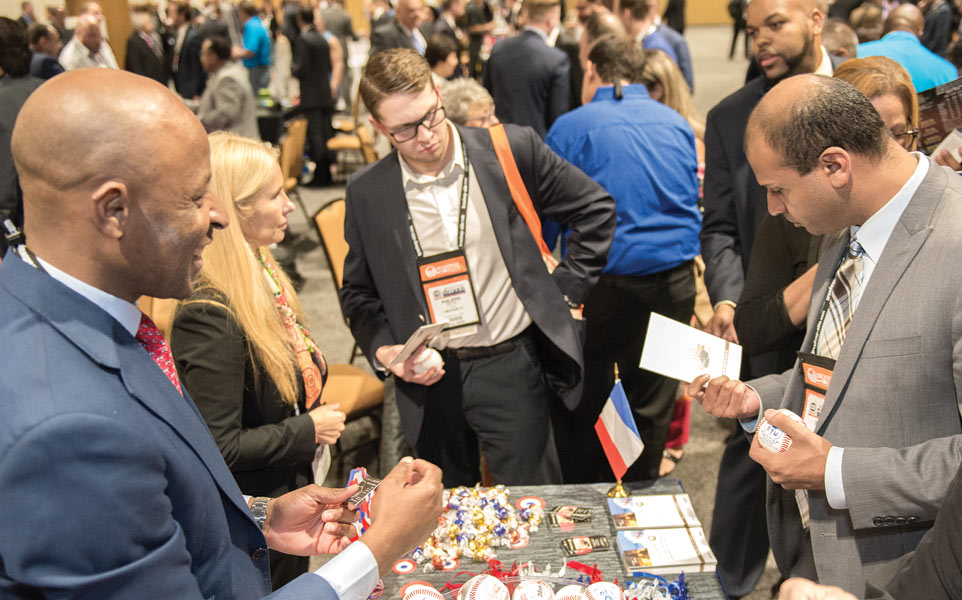 Just remember to pack some comfortable shoes because you'll want to visit the manufacturers, product suppliers, service providers, and associations who are looking to connect with you on our show floor. In addition to showcasing the newest and most in-demand services, products, and vehicles from our array of vendors, you'll also find a few laser-focused workshops and plenty of food to fuel you throughout a couple fast-paced days.

If you're looking to snag some prime showcase real estate, keep in mind that space IS filling up quickly in this year's exhibit space—it's already more than halfway booked! Check out bit.ly/2InY9E8 a to register now and claim your space on our always-happening show floor.

"I wouldn't miss this event," said Edison Kahakauwila of L.A. Limousines in Victoria, British Columbia. "It's great to see old friends, and there's just the right balance of education, show floor, and networking."

Keep checking back at chauffeurdrivenshow.com and future issues of Chauffeur Driven magazine to find all the updates and details on the biggest industry event of the fall. Mark your calendars for October 7-10 and get ready to join us for the world-class education, nonstop networking, and a jam-packed show floor like only the Chauffeur Driven Show does it.   [CD0518]