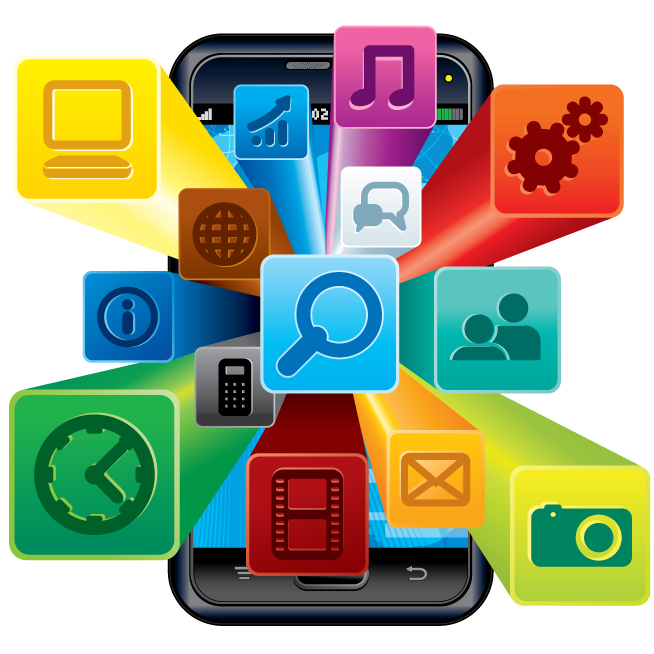 Apps are one of the fastest-growing markets for technology. With so many mobile devices—from smartphones to tablets—available to consumers, having an app for ease of use is practically required (for some devices, they are required). There are millions and millions of apps available for your preferred device—whether it's Apple or Android—with more being created every month. In this column, we feature some of the latest and most useful apps that will help you with your business, streamline a process, or generally make your life a little easier.




---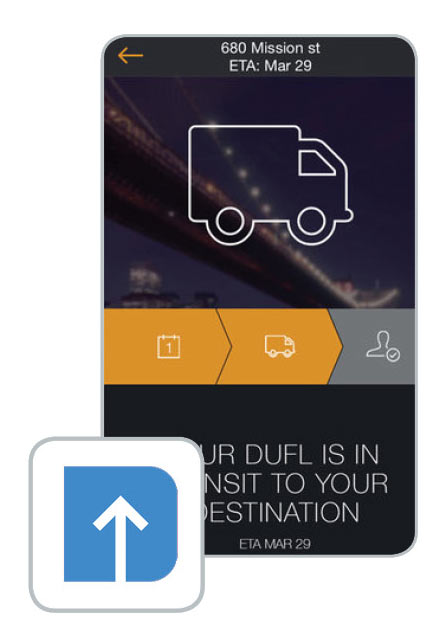 DUFL
Available: iOS $, A $
If you're a regular traveler, this service might be just what you need to save some time before, between, and after trips. When you register with DUFL, the company sends you a suitcase to pack as many items you will need for a business trip (don't forget clothes for downtime!). It's not limited to clothing, either: Include phone chargers, toiletries, shoes, and more. Once you've packed, send DUFL the case and the company will store the items until you're ready to go. Before your trip, visit your "virtual closet" in the app and pick the items you'll need, let them know where to send it, and your suitcase will arrive at your selected destination. When you're ready to go home, select the pickup location and your items will be shipped back to DUFL where they will be professionally dry cleaned or laundered and stored in a climate-controlled environment until the next one. You can add or remove items as needed, and the app also offers direct shipping from online retailers like Amazon or Nordstrom if you want to update or add to your virtual closet. DUFL is a premium service—think of it as a concierge for your clothing—that charges $99 for 3-day shipping and dry cleaning services, although overnight shipping is available for an additional charge. No more damaged or lost luggage, checked bag fees, waiting at baggage claim, hauling a suitcase, or doing the annoying post-trip wash.

Highlight: DUFL also handles the shipping of trade show booths and booth materials (swag, power cords, lighting, etc.) through DUFL for Business. This service is separate and quoted based on destination and immediacy.
---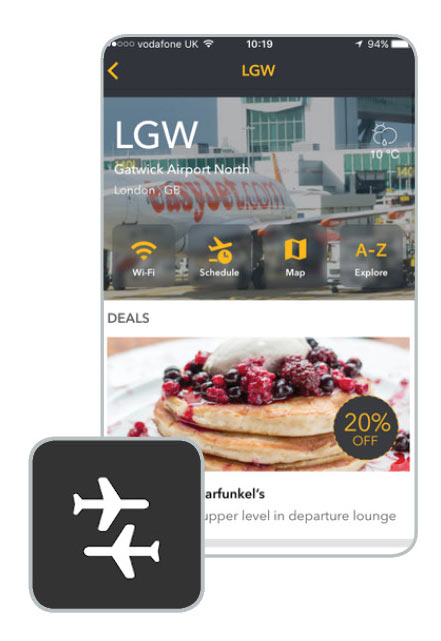 FLIO
Available: iOS, A
Is this your first time at a particular airport and you're not sure what to expect? This handy, free app is a traveler's best friend when going to a new destination. In addition to maps of more than 3,000 airports worldwide, the app features a flight tracker (most importantly, tracking of your own trip), helps travelers find services like ATMs and Security, makes it easy to connect to the airport's WiFi, and allows for access to VIP lounges (if applicable). Need to charge your phone? The app will show locations within the airport where you can plug in. In many cases, the app also offers special discounts for retailers beyond security at or around your gate, including food and drinks.

Highlight: The app has a new feature that allows priority screening through an expedited security line in many airports—so less time waiting behind vacationing families and passengers who aren't familiar with the airport security screening process.
---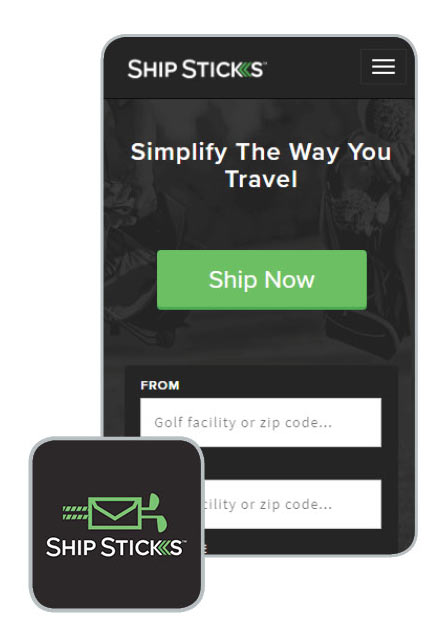 ShipSticks.com
$
OK, so we're cheating with this one because the company currently doesn't have an app, but is easily accessible via the website above. We know this industry likes its golf and that bringing golf clubs to the airport is probably one of the least convenient things to do when traveling. The concept of shipping your clubs isn't new, but ShipSticks exclusively handles all of your golf trip needs by allowing you to schedule your pickup from home and directly to the country club or course—or anywhere you desire. Then you can easily schedule your shipping home, or to whatever destination you choose. For an added fee, you can also ship a carry-on or other smaller luggage with the clubs. The service is also available internationally. Rates vary according to destination and shipping time, but we found that costs each way were on par or cheaper than checking with the airline, plus no schlepping through the airport or waiting at oversize baggage claim.

Highlight: ShipSticks.com builds in $1,000 of insurance to the quote, although you can certainly pay for additional insurance if needed. Also note that some golf bags may require a shipping box, which is sold separately.

[CD0418]
---
Do you use an app that you love and want to share it with the industry? Let us know! Email Susan Rose at susan@chauffeurdriven.com.

Just for clarity: Apple products=iOS • Android devices=A • Windows devices=W
While many of the apps we profile will be free, a $ next to the platform indicates that there is a fee to download and/or use. Some versions or features of the app may require a fee to unlock or use.