By ROBERTA PIKE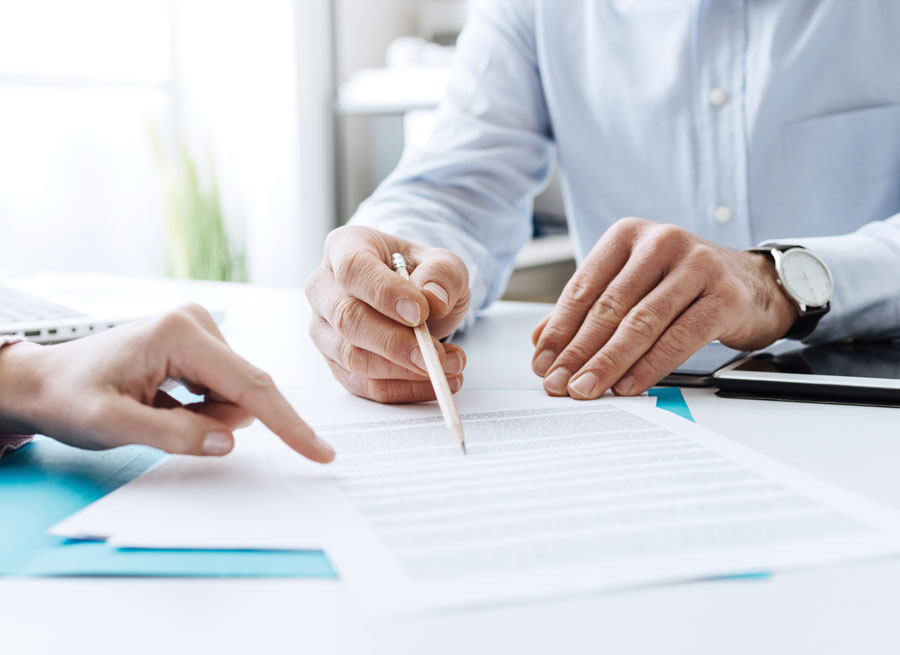 Everyone in this industry knows the importance of having their fleets periodically inspected to ensure their vehicles are safe for both the chauffeur and the customer. The very idea of operating uninspected vehicles would be unthinkable in the luxury ground transportation business; however, it's unfortunately analogous to the approach many companies take when it comes to their internal documents, policies, and procedures.

Specifically, they fail to periodically take stock of what's going on "under the hood" by neglecting to take the time to review the documentation used to run their business—things like insurance policies, employment manuals, and employment policies as well as websites and account applications. These items are part of the nuts and bolts of your operation, and are just as important as making sure customers have a safe and comfortable experience when they ride with you. Accordingly, if your company is not presently reviewing these items on at least an annual basis, it's taking unnecessary risks.

Insurance Policies
When was the last time you sat down with your broker to discuss your insurance policies to determine whether they meet your business's current needs and if they cover changes that may have occurred since the policies were written? For most, the answer is "years ago." However, coverage that may have been sufficient when your company was half its present size, and when your fleet consisted of half as many vehicles, is likely inadequate today. In a similar vein, things change in a business over the years. Is there perhaps a new partner on board? Do you need key man insurance for the founder? Is there a life insurance in place so that if a partner were to pass, you'd be able to buy out his or her interest from the family? Have you gotten divorced or married, and is your stake in your company protected?

You should periodically check your general liability, property, workers' compensation, vehicle, business interruption, and other policies to make sure they meet your company's present needs. If you don't have directors' and officer's liability insurance, management liability insurance, or an employment practices policy, consideration procuring such coverage given the litigious world we live in. How often should you review your policies? We recommend that you do so annually; however, in the event of a major change in the business (a merger or acquisition, for example), a contemporaneous review and update of coverages is advisable.

Employment Manuals and Policies
Of all the items that periodically need updating, employment manuals, handbooks, and policies top the list of items frequently neglected. Federal, state, and local labor/employment laws are constantly changing and evolving, and it's a challenge to keep current with them, even for law firms. Failure to review manuals and policies periodically, however, can lead to costly mistakes in the form of fines, penalties, and lawsuits.

Take New York City, for example: The city has a multitude of complex labor and employment laws on the books, one of which is a paid sick leave law enacted in April 2014. Since this law went into effect, it has been amended and added to numerous times. At first, it only applied to large employers, but soon thereafter was amended to apply to small employers as well.
They fail to periodically take stock of what's going on 'under the hood' by neglecting to take the time to review the documentation used to run their business."
As originally draft­ed, the law's primary objective was to provide sick leave to employees. It was subsequently amended again to allow employees to take time off, not only for their own needs, but also for family members. The law was then amended again to provide sick time as well as "safe time" (time off from work to allow the employee to inter alia attend court proceedings, obtain social services, meet with law enforcement, etc., if the employee or a family member has been the victim of a family offense matter, sexual offense, stalking, etc.). The law imposes various notice requirements, record-keeping requirements, and other obligations upon employers. An entire article could be devoted to the evolution of this one law. However, the point has been made: Laws change, sometimes with great frequency.

Thanks to the Harvey Weinstein scandal and the "#MeToo" social media movement it sparked, the subject of sexual harassment has recently been brought to the forefront. In certain instances, sexual harassment lawsuits may be defeated (or the blow softened) by showing the employer maintained policies prohibiting such harassment and procedures for reporting it to management, and the employee unreasonably failed to avail herself of those procedures. Employers who lack such policies and procedures, in contrast, generally lack a defense to the action. In today's "#MeToo" environment, where employees are keenly aware of their employer's obligation to protect against unlawful harassment (and their right to bring suit if that obligation is disregarded), employers who fail to keep their policies, procedures, and manuals updated do so at their peril.

In sum, you need to periodically review employment manuals and policies (ideally with your attorney) to make sure they are current. This should be done on an annual basis, provided you also amend the manual and/or update specific policies to account for changes in the law as they occur. As was previously mentioned, in many jurisdictions, these changes are rather frequent, but the effort involved outweighs the risks involved in failing to comply.

Websites
Though not a document per se, websites are another thing many companies fail to review from time-to-time. Your website should include links to your privacy policy, terms of use, and disclaimers, and you should periodically check that the content is compliant with all applicable laws and up to date. Is there perhaps an arbitration provision buried in the fine print? A class action waiver? Your company obviously included these provisions for a reason, and you want them to work if tested in a court of law. Given the evolving nature of the law, the best way to achieve that goal is to have these provisions periodically reviewed by attorneys knowledgeable about the applicable laws.

Accessibility is another consideration. In a growing number of jurisdictions, websites are regarded as places of "public accommodation" within the meaning of the Americans with Disabilities Act (ADA), and thus must be accessible to people with disabilities. Among other requirements, to be ADA compliant, a website must be capable of being interpreted by a "screen reader," a software application that allows people with visual impairments to "read" text on a computer screen (the application "reads" the text to the disabled person in a computerized voice). Websites must also be capable of navigation by people with other types of disabilities, such as mobility disabilities. Getting a website ADA compliant is generally a straightforward task for a qualified web designer, and most good designers will alert their clients to the necessary requirements. Nevertheless, growing numbers of companies find themselves on the receiving end of ADA lawsuits because they failed to take the time to evaluate their website. There are actually disabled people who make their living visiting websites, and bringing lawsuits against companies with non-compliant ones.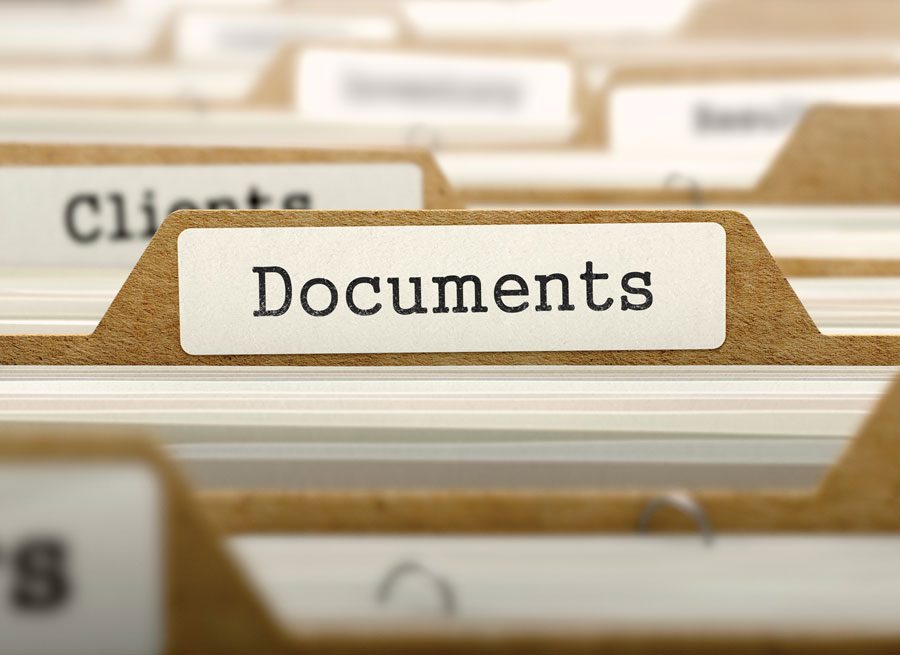 Legal requirements aside, a periodic review of one's website is a good idea from a business standpoint as well. Are there any non-working links? Bugs? Outdated contacts and/or other outdated or incorrect information? Do any "contact us" or similar fill-in forms work properly? Is the content fresh and contemporary, or is the company still bragging about "newly acquired" model year 2015 vehicles?

Account Applications Many companies take an "if it ain't broke don't fix it" approach to their account applications. They have an application created long ago, and blindly use it over and over, year after year, without ever taking the time to look at what it contains. Don't get me wrong: Many companies are using a perfectly good application and that's fine. However, there are others that are using documents that were never great to begin with, and that lack important information and/or terms. Additionally, many companies use the same type of application for all types of accounts. A one-size-fits-all approach is usually not best. At a minimum, you should have an application tailored to corporate accounts, and one for use with personal accounts. In the interest of brevity, here is an overview as to some of the key items that should be in your account application:

Full company name (or individual's name)
Address, telephone number, fax number, contact person, and e-mail
Financial information
Account restrictions and security provisions
Procedures for addressing disputed charges
Provisions for late charges and collection charges
Disclaimers for delays, missed flights, items left in vehicles, etc.

Again, these are only a few of the items that a good account application should contain. Checking yours from time to time helps ensure that what you are using provides your company with the best protection possible. Once a year is a good rule of thumb for this type of document.

Conclusion There's no denying the fact that running a successful ground transportation business takes a lot of time and effort. While it's understandable that busy people neglect to occasionally review of the documents they use every day, that's not to say that such neglect is excusable. As is discussed above, there are real risks in using outdated and/or poorly prepared materials.

The law requires that you take your vehicles in periodically so a mechanic may literally "kick the tires." You too should kick the tires, in the figurative sense, and make sure that your policies, manuals, and other documents properly protect your company, just like your properly inspected and maintained limousines and buses protect your valued customers and chauffeurs.

[CD0618]

Disclaimer: The foregoing is provided solely as general information, is not intended as legal advice, and may not be applicable within your jurisdiction or to your specific situation. You are advised to consult with your attorneys for guidance before relying upon any of the information presented herein.
---
Roberta Pike is a partner with Pike, Tuch & Cohen Law Firm in Bellmore, N.Y. She may be reached at rpike@ptcllp.com