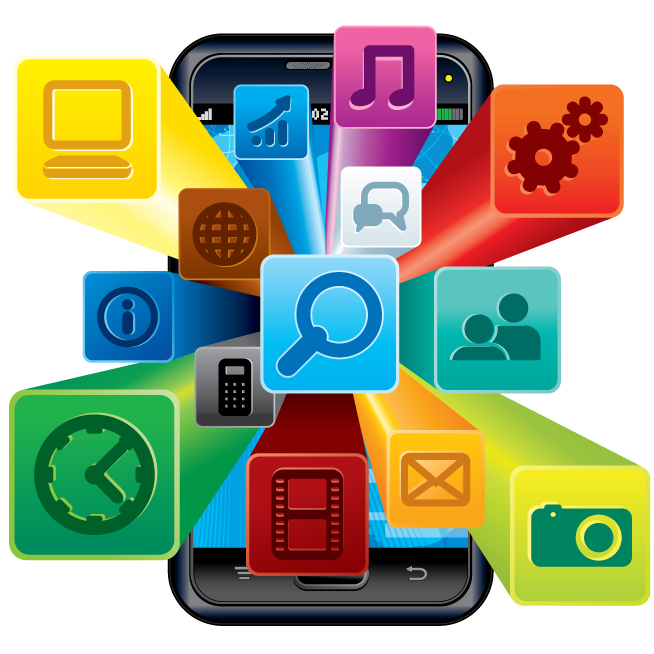 Apps are one of the fastest-growing markets for technology. With so many mobile devices—from smartphones to tablets—available to consumers, having an app for ease of use is practically required (for some devices, they are required). There are millions and millions of apps available for your preferred device—whether it's Apple or Android—with more being created every month. In this column, we feature some of the latest and most useful apps that will help you with your business, streamline a process, or generally make your life a little easier.




---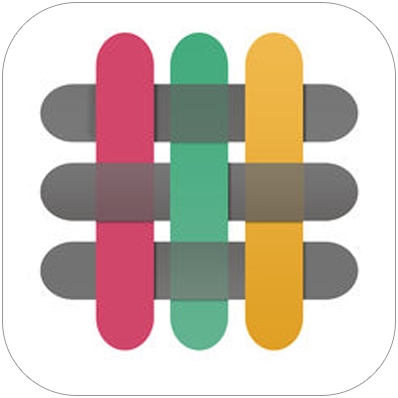 Weave
Available: iOS
Business owners tend to join social media sites with the best intentions of increasing their business. But, like everyone else on Facebook, Twitter, and Instagram, it doesn't take long before your online marketing and networking takes a back seat to meme sharing and cat videos. Weave is an app that works in conjunction with your existing social media account—LinkedIn, specifically—that puts you in contact with other local professionals with similar goals. The app's marketing compares it to Tinder (without the dating) in that you swipe through profiles to find like-minded entrepreneurs or employee prospects. Weave offers a filter that lets you search profiles by city, neighborhood, title, and industry, as well as five "rooms"—General Networking, Fundraising, Hiring, Looking for Co-Founder, and Services—that let you meet people based on your specific needs. Users have reported that they've met CEOs, startup founders, VCs, recruiters, and mentors via the app, so there is a great deal of promise with Weave. It is easy to use, and costs nothing to join or use.

Note: A quick review of different industries in our area turned up very few profiles, but this is certain to improve once this app picks up steam.
---
OwnIt
Available: iOS, A
While, admittedly, there are a million different fleet management software options available, OwnIt might be the first app that lets you keeps complete records of ... well, pretty much everything you own. Whether it's a car, a piece of tech, Fender Stratocaster, or Derek Jeter rookie card, this app makes it simple to inventory your stuff. Simply take three pictures of the item, including a profile pic, a shot of the logo, and a snap of the serial number, and OwnIt will place it in your "stash." In a few minutes, the app will I.D. your item, categorize it appropriately, and even add links/phone numbers for support as well as product documentation. To test the depth of the app's item recognition, we took photos of a 10-year-old iPod Nano, and sure as shootin', an accurate overview of the item was created, complete with contact info for Apple that can be accessed if a service issue arises. For the real test, we then hit the parking lot and took some shots of our cars. Sure enough, OwnIt accurately identified the make, model, and color of the vehicle, and added its VIN and support numbers to the profile. Adding additional info specific to the items you're inventorying is easy, as you can click cells to add value or receipts.

Consider this: If insurance issues arise due to a fire or theft, OwnIt offers virtually undeniable proof of ownership records.
---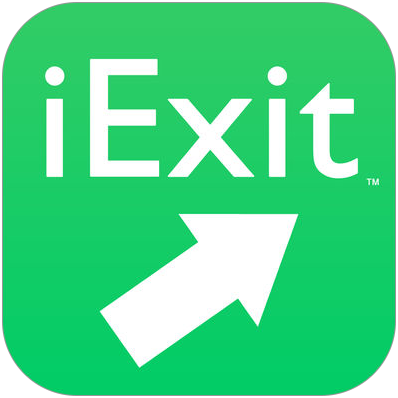 iExit
Available: iOS, A
Your chauffeur has just picked up a VIP at the airport and is barreling down the freeway/parkway/turnpike when suddenly, the passenger has a hankering for Taco Bell and nothing else will suffice. Fortunately, the man behind the wheel has iExit on his phone, and a successful "run for the border" is just two exits up the road. iExit is an invaluable app for a chauffeur, or everyday driver, who is traveling in unfamiliar territory. Its GPS finds your location and accurately tells you what service station, restaurant, or other landmark is at each exit on the interstate. Cross-country drivers have praised the app for finding a much-needed motel, a caffeine jolt in the dead-of-night, or a specific gas station when you only have that brand's credit card. Moreover, iExit offers sponsorship programs for entrepreneurs who want their business to pop up on the app—ideal for any of you operators who may have invested in a restaurant, mechanic shop, or other applicable business. With its simple, user-friendly interface, iExit lets you take a bit of worry and guesswork out of your road trip, especially if your own GPS is sometimes wonky.

Note: The developer has two companion apps: one solely for gas stops and the other for truck drivers.

[CD0718]
---
Do you use an app that you love and want to share it with the industry? Let us know! Email Susan Rose at susan@chauffeurdriven.com.

Just for clarity: Apple products=iOS • Android devices=A • Windows devices=W
While many of the apps we profile will be free, a $ next to the platform indicates that there is a fee to download and/or use. Some versions or features of the app may require a fee to unlock or use.