Carey International has been led by some of the most respected Executives in our industry, so when CEO Gary Kessler stepped down from his position last April, we all watched to see who would fill that critical role. In September, Carey announced that it was receiving not only one but two seasoned professionals in the executive suite: CEO Sandy Miller and his business partner and son, COO Dan Miller.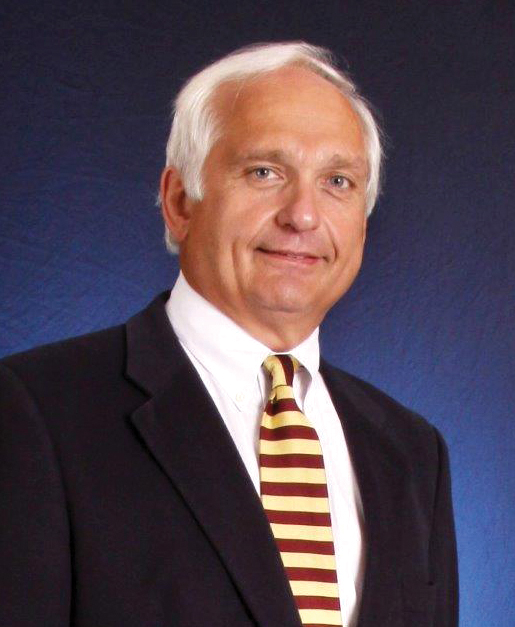 CEO Sandy Miller Sandy Miller has more than 30 years of experience in the travel and transportation industries, most notably as the chairman and CEO of Budget Group from 1997 to 2003. Most recently, he served as a founding partner at Basin Street Partners, an investment management firm based in Florida.

Dan Miller had worked with his father at Basin Street Partners, managing its investments in the travel and transportation industries, and also was founder and CEO of Transit Treasure, a loyalty rewards program for public transportation users.

We caught up with Sandy and Dan to talk about their new roles, learning the industry, and, of course, Carey's biggest event of the year, the Super Bowl.

Chauffeur Driven: How much did you understand about the chauffeured transportation industry before you joined Carey?
Sandy Miller: Years ago when I was the CEO of Budget Corp., we were involved in numerous RFPs with large corporations. At the time, we were operating a franchisee model and the larger rental car companies would market that point as a disadvantage—if you have a problem in the middle of the night, you'll have to wake up the franchisee, etc.—so it was a challenge to earn the primary and sometimes secondary position on those accounts. At one point, I developed a relationship with Vince Wolfington, one of the most influential leaders of Carey International. Vince was also experiencing similar challenges to get his chauffeured services into larger corporations. So, as a quid pro quo, I told him that when pitching RFPs, I would include chauffeured services provided by Carey for the top-level management. It was a pretty successful program. The corporations liked it, and for Carey, they were able to become embedded in companies they never would have been able to approach otherwise. That's how I became familiar with the industry and the nuances of chauffeured transportation.

CD: What was your biggest misconception about the industry when you took over the position?
Dan Miller: The operational element of what we do at Carey is tremendously complex. I like tell people that we're in the "perfect business:" we can't be even one minute late because there are so many alternatives to our service—the level of excellence that we must reach every single day and service level we must achieve for every single trip puts a considerable strain on the operation—and thankfully, the Carey operation is uniquely equipped to deliver on what was promised.

It does require a heavy lift to get there every day. All of the things that you don't have to take into account when running a car rental business—traffic, weather, construction—are front and center in chauffeured transportation. It's our job to be there 15 minutes early regardless of these obstacles so that the customer doesn't have to worry. I never appreciated how challenging that would be until I started learning the nuances of the operation.

CD: Were there any pleasant surprises?
SM: We originally thought that Uber and Lyft would be our major competition—and while they are very competitive for this segment, I can assure you that is not the case.

DM: A surprise for me was when I sat in on a pre-event meeting with our Chicago team who was preparing for a larger corporate event. The attention to detail and the amount of effort that's required to move hundreds of people in many different places over several days really requires a high level of execution and certain degree of experience and operational acumen. That's when I had the light bulb moment where I saw firsthand that we're really good at this—our people care and they do a great job delivering every day. When you dig into what it takes to make this happen, that's when you see how impressive it is.

SM: It's true about experience. When you look at the average tenure of a Carey chauffeur, it's almost eight years. We have other staff who have been with the company for decades. It's a family-type relationship, and it's a pleasure when those who have worked here a long time say how proud they are of the service they deliver to our customers.

CD: Corporations have really become price sensitive in the past decade. How has Carey overcome this?
SM: Service and safety. When any customers come to us, they are looking for duty of care first and foremost, then a premium service that includes a chauffeur who's properly vetted and trained, a vehicle that is clean and safe, and impeccable service that is prompt and reliable.

DM: Carey continues to demand a premium price point in the marketplace by never compromising on our standards for safety and service. There were always be a marketplace for the kind of service Carey offers.

CD: Dan, since you are a younger voice in not only the company but also leadership, how is Carey actively attracting younger customers?
DM: Really what we do is help our customers to manage their time better. I believe that as my generation gets older, the value that Carey provides, in terms of taking the thought and effort out of the transportation process, will remain ingrained in corporate culture and they will continue to want that level of service. At 25 as an analyst at an investment bank, you might not be the right Carey customer. But at 35 when you're the managing director, or at 40 when you're a partner, I think you start to value the service that a company like Carey can provide, like duty of care. I think that Carey really is on the forefront of the industry when it comes to technology. If you look at the data, you'll see that Millennials are spending more money on luxury, experiential travel, and we really fit well into that.

CD: What about your reservation app?
DM: The top use for our app is to find their chauffeur, while the second and third are to either to cancel or edit the reservation. A distant fourth is to book the reservation because most of our trips are booked by someone other than the passenger. Our app is a tool that improves the customer experience and puts us on even ground with the TNCs. When there's construction at La Guardia Airport and a sea of vehicles is being rerouted and directed, it helps the passenger easily connect with the chauffeur. However, we're going to provide the customer with as many ways as they want to book service. We won't push them toward a specific channel. The phone still is their number one booking channel.

CD: What are your top five markets currently?
DM: New York, London, Boston, Los Angeles, and Chicago.

CD: Has the trend of mergers and acquisitions impacted Carey in any way?
SM: I think this industry that is ripe for consolidation, which could be an opportunity for us down the road.

CD: The trends we've been seeing in the media all point to a downturn with the rental car sector of business travel. Do you see any parallels with the chauffeured transportation industry?
DM: I think I'm going to have to disagree with that assessment of rental cars—I think that's the headline but when you look at actual volume, you see that both leisure and commercial rentals are up, pricing is up significantly, and for the first time in a number of years, pricing is up commercially. Transportation is segmented, and there's a need for each.
"Our people care and they do a great job delivering every day. When you dig into what it takes to make this happen, that's when you see how impressive it is." – Dan Miller, COO of Carey International
SM: There's been a bit of consolidation in the European markets, but the rental car segment remains really vibrant there.

CD: Do you have any thoughts on Uber's pending IPO?
DM: I don't mean to downplay the impact that TNCs have had on the industry. Clearly, it's had a dramatic effect. But when we are bidding on an RFP, we are not competing with Uber. As far as the IPO, I think it will be interesting to see how their decision-making changes once they are a public company. It will be good to see a transparent picture of their financials and learn a bit more about them as a public company.

CD: Does Carey have any interest in getting into motorcoaches?
SM: Carey has been in that sector, but in a different way than you think. Carey acts as a broker when necessary and in extreme cases—like a hurricane where we've managed hundreds and hundreds of coaches to get people to safety—so we have the expertise in-house but don't own any coaches. Maybe someday we might consider, but right now we certainly maintain our relationships with trusted motorcoach providers.

DM: At our core, we're car guys, and the asset management with buses is vastly different. We've seen companies in this space that rushed into buying these larger vehicles only to go belly up two years later. There are risks that we acknowledge and want to be comfortable with before we make a half-million-dollar investment in one of these coaches.

CD: Where do you see growth areas for Carey?
SM: I feel that we'll continue to grow by doing more of what we are currently doing—the demand is there. We are motivated to participate in the industry consolidation should an opportunity arise with one of our competitors.

DM: I would just add that a real highlight of our company is meetings and events and group transportation. It's our largest growing segment and it's a place where we definitely capitalize more on our potential. It's a place where we're putting a lot of our time and resources throughout 2019.

CD: How do you think autonomous vehicles are going to impact us?
SM: Someone once asked me how we were going to compete against autonomous vehicles, and I had to smile because what does Carey do? We're a provider of amenities: Our chauffeurs manage every possible amenity for our customers because that's what they are paying us to do. So, one of the amenities that we would likely introduce is a human being. I don't think autonomous vehicles are a big threat to our industry, and to some extent it's a novelty.

DM: We're all for the technological advances in safety that will no doubt be applied to our vehicles, so we're watching but not worried about its impact.

CD: What role did Carey play in this year's Super Bowl?
SM: Carey has historically been a significant provider of vehicles for the Super Bowl and this year, in Atlanta, was no different. Carey possesses the experience, operational know-how, and scale to manage an event of this size.

DM: We have already begun working on 2020 now. An event like this takes a great deal of preparation and planning.  Super Bowl is a major event for Carey, and our entire business rallies around providing our signature level service on the grandest of scales. It really is an exciting time for all involved. We look forward to it, and frankly, it's something that Carey is best known for. In fact, Sandy and I completed our credentials and were vetted to be chauffeurs, if needed. We were ready to jump in where necessary and ensure Carey completed another successful Super Bowl event.

[CD0219]