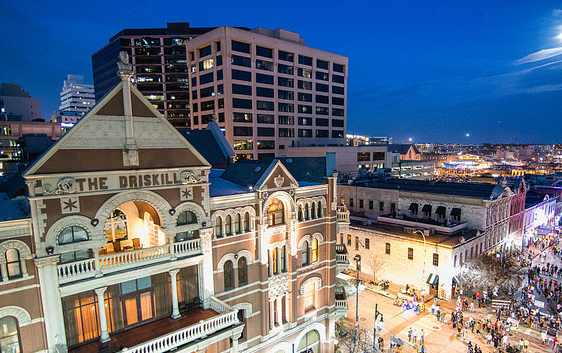 Austin's Iconic 6th Street Since its launch in 2015, the annual Chauffeur Driven Executive Retreat has become the most talked-about industry event of the spring. By offering the best in business education and the opportunity to network and socialize in an intimate environment while experiencing the distinct local flavor of the host city, the retreats have earned raves and acclaim from operators around the country. However, we've never experienced the buzz that we're hearing in advance of our event this May 5-8 in Austin, Texas.

"The Chauffeur Driven Executive Retreat is my favorite event of the year, and never disappoints," says Gary LeCamu of Diamond Limousine Service. "I am looking forward to Austin."

Anticipation has reached a fever pitch, as our attendees and sponsors are eager to see what we have planned in this truly one-of-a-kind city whose vibe and atmosphere are like nowhere else in the country. Since space is strictly limited to 200 operators—and with interest so high—we strongly encourage you to take advantage of our early bird rate of $799 per person, which is available until March 15.

What's more, we've secured a block at the modern and lavish Omni Austin Hotel Downtown for $239 a night until April 10. Don't miss out because our host property is right in the heart of the Lone Star State's capital. Located walking distance from the city's famed 6th Street, a stretch of bars, restaurants, and storefronts that is the epicenter of what's made the Austin the "Live Music Capital of the World." On any given night—or day, for that matter—you can stroll down 6th and catch live music from virtually any genre. So whether your tastes favor rock, country, indie, blues, jazz, rap, reggae, or even EDM beats, you're going to hear it on 6th Street. As we covered in our December issue, our Sunday night Cinco de Mayo party at the legendary Maggie Mae's on 6th Street will get you acquainted with the ambience of the "Bourbon Street of Texas" while you fill up on TexMex and margaritas.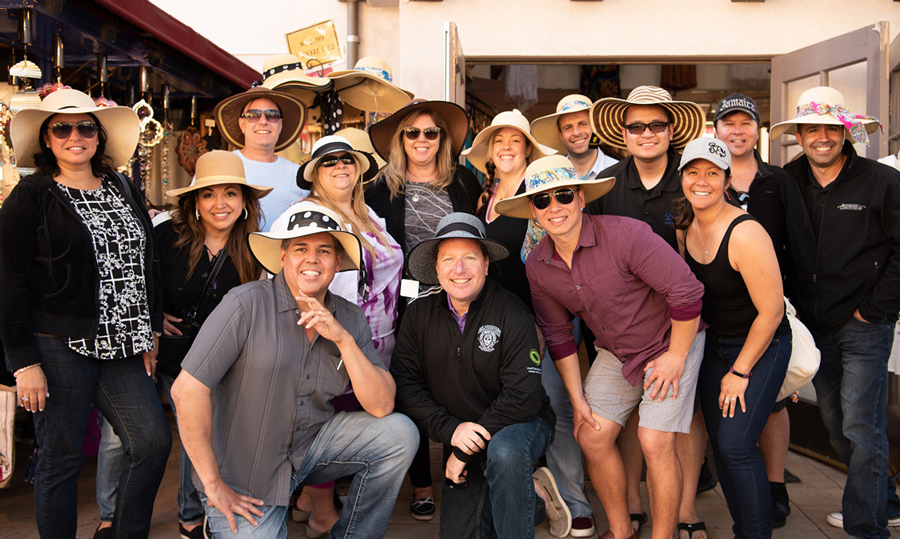 Brion Svenson of Four Star Limousine says, "My wife and I have been to every executive retreat. I like the quality of the networking at these smaller events much better than the big trade shows. I also like the fact that the event moves to different destinations every year."

As excited as we are to introduce our attendees to the ATX nightlife, we're equally jazzed to get things rocking in the classroom. While the speakers are yet to be finalized, our educational content is sure to give you instant takeaway that can be immediately applied to your business.

We're kicking things off Monday morning with Lead Smarter by Letting Go, a leadership session designed to help you evolve into the effectual and efficient leader your company needs. This seminar will detail what is expected from you as a leader and will help you specifically define your duties in that role. In addition, the presenters will give you tips on how to effectively lead and manage employees of all generations while learning to delegate some of responsibilities to subordinates. By the end of this opening session, you'll have the tools you need.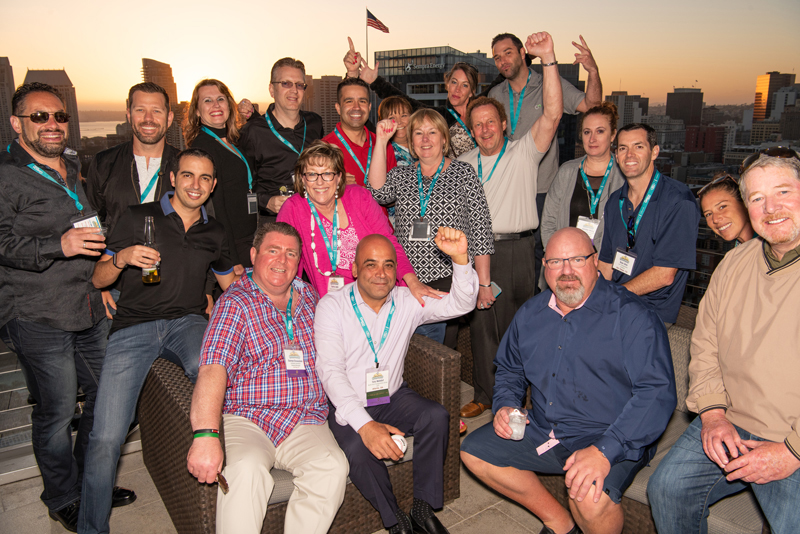 If you're looking to sharpen your deal-making acumen, or just improve on your communication skills, you're not going to want to miss our Monday afternoon session, Reading the Signs to Be a Better Negotiater. Our presenters are going to provide you with tips on how to negotiate and read people, and how to apply that knowledge to your clients, vendors, and affiliates. You'll get the inside track on proven negotiation tactics that you can share with your team, while getting the low-down on understanding non-verbal cues like facial expressions and body language, and reading between the lines in social media and e-mail. This seminar is sure to be both eye-opening and valuable.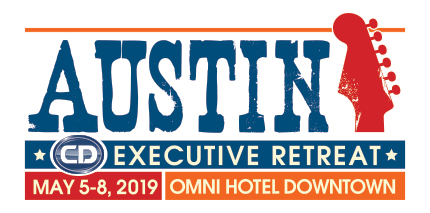 "Many times, I'm skeptical about spending this much time away from the office, as the ROI usually isn't offered. With the Chauffeur Driven Executive Retreat, the value is definitely there," says Tracy Salinger of Unique Limousine.

Austin locals have given their city the unofficial motto of "Keep Austin Weird." On Monday evening, you'll get to experience a little of that weirdness firsthand, as we head to Rainey Street, one of the most unusual and must-see nightlife districts in the country. Characterized by its distinctive neighborhood environment, with bars and restaurants that occupy craftsman-style houses and adorned with string-lighting, Rainey Street is where you'll find locals and tourists alike casually strolling from bar to bar looking for a drink or bite to eat.
"This is an excellent retreat for newcomers as well as old pros, especially for those looking to connect and get an educational experience and advice from some of the more seasoned professionals." – Jaime McLaren of Pure Luxury Transportation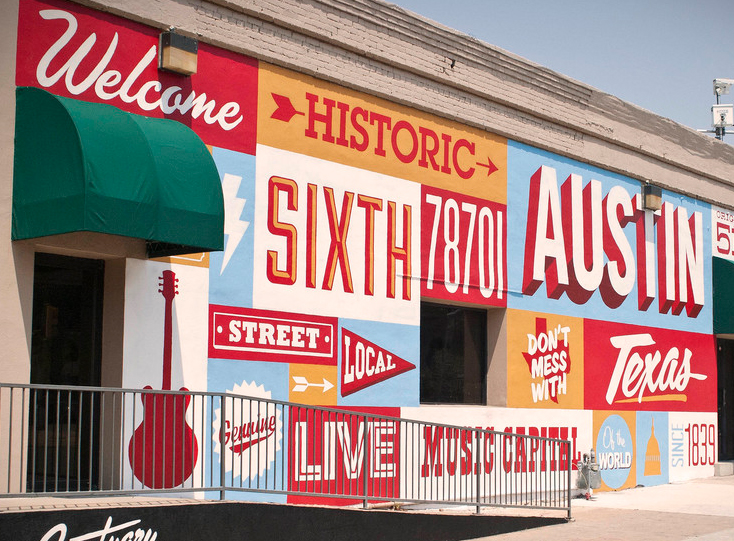 Our destination for the night, by way of a few brand-new Grech buses, will be Unbarlievable, a circus-themed tavern that describes itself as "decidedly offbeat"—and who are we to argue? Particularly since there's a huge slide connecting the bar's two floors. Our private party is being catered by the world's famous Stubb's BBQ, whose brisket, sausage, ribs, chicken, and accompaniments are sought out by slow-cook connoisseurs around the world. And, don't think we're forgetting the music: We've got a live band that will rock the place with a soundtrack of country, blues, and Southern rock that perfectly complement a BBQ party in ATX.

After Monday's venture into the weird and wild, on Tuesday morning, we'll return to the real world for educational sessions devoted to a topic particularly relevant to our industry today: mergers and acquisitions. It's no secret that the industry is shrinking, due both to natural attrition and competition from disruptors. And with much of the industry aging, it's high time that operators of all ages give serious thought to preparing an exit strategy. We're in the process of assembling a team of experts—spearheaded by Andi Gray of Strategy Leaders—to present two seminars that will detail all the ins and outs of the M&A process. Our morning session, Getting Prepared for the Deal, will answer why you should be looking to sell as well as all the necessary preparation and pitfalls to avoid. Then our afternoon session, The Nuts and Bolts of Making It Happen, will cover the all-important topic of valuating your business and the economic and legal hurdles faced during a buy-out. Operators with recent experience in M&A will share their experiences alongside non-industry professionals.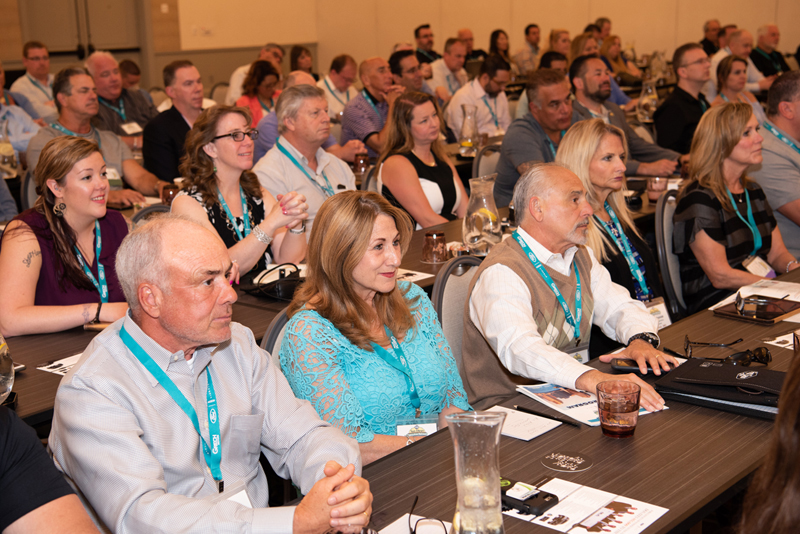 Although the educational portion of our retreat ends on Tuesday, you'll want to stick around. On Wednesday, we're giving you the chance to get further entrenched in the Austin experience by way of a guided bus tour through town. We'll visit local landmarks like the beautiful State Capitol building and Governor's Mansion, and return to Rainey Street for a quick cocktail. Our tour will end with a picnic of sorts as we sample from a veritable caravan of locally owned food trucks offering a huge variety of fare.

Be sure to visit austinexecutiveretreat.com for all the latest information about our Austin getaway. For operators looking to make their trip a short vacation, we're currently offering a $399 non-industry spouse pass that will let your significant other join us for our after-hours events and tours. Contact our Director of Events Jess Pavlow at 856.452.0323 for more information.

[CD0219]