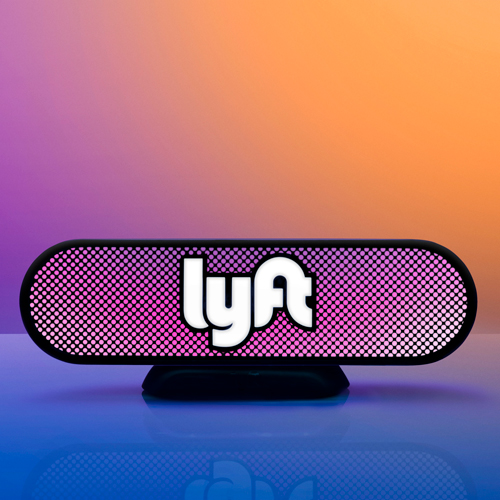 Lyft Is First to Take Off in IPO War
It's been brewing for years, and is finally happening. Number two rideshare contender Lyft filed IPO paperwork ahead of its main competitor Uber in February, which offered a behind-the-scenes look at the private company like we've never seen. The paperwork revealed that the company is not currently profitable and has never turned a profit. In fact, Recode crunched the numbers and showed that Lyft lost $1.47 for every single ride it gave in 2018. Lyft has been increasing its revenue—from $1.06B in 2017 to $2.16B in 2018—but it did so largely by wringing precious pennies out of its drivers and still without turning a profit. It's not unusual for newer companies to be in the red for the first few years as they're growing; however, Lyft is relying heavily on a future "post-car culture" where the majority of Americans eschew car ownership. Lyft Co-founder John Zimmer said in 2016 that he was aiming for a world where driverless cars were the majority of pickups by 2021 and that his company would end the necessity for car ownership by 2025 in all major U.S. cities. Lacking the infrastructure and a finalized, successful autonomous vehicle, those goals remain lofty and tenuous.
Sources: Bloomberg, New York Times, Seattle Times
---
First Civil Suit Filed in Schoharie Crash
The family of crash victim Amanda Rivenburg has filed the first of many expected lawsuits to come against Prestige Limousine and father-son owner-operators Shahed and Nauman Hussain, alleging gross negligence. The crash occurred October 6, 2018, and claimed the lives of 20 passengers, including the driver. The vehicle, a 2001 Lincoln Navigator stretch, was cited weeks before for safety issues and was put out of service by DOT regulators. The incident has sparked many in the New York State Legislature to push for more stringent safety rules for stretch limousines, although N.Y. Governor Andrew Cuomo initially called for an outright ban on the stretched vehicles, which are still popular with transportation providers in Upstate New York. Nauman Hussain, who ran the daily activities of the company, was arrested after the crash, although his father, Shahed, remains out of country. The elder Hussain was in Pakistan prior to the crash for surgery and has remained there. Lawyers for Prestige responded to the lawsuit, claiming that it wasn't negligence but was an "act of God"; that those who died should have been aware of the risks and so they bear responsibility; that the crash was due to "the culpable conduct of some third person or persons"; that there was a yet-uncovered "intervening or superseding cause"; and injuries were due to "passengers not wearing seat belts." The case heads to court in November.
Source: Syracuse.com
---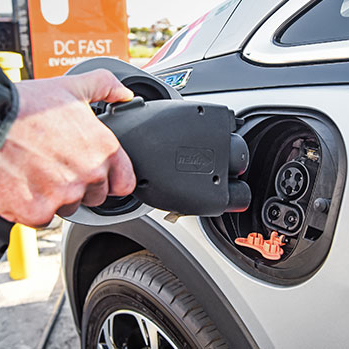 Climate Change Is Back in the Congressional Spotlight
Senator Ed Markey and Rep. Alexandria Ocasio-Cortez, both Democrats, recently announced their Green New Deal (GND), an updated, non-binding resolution that aggressively tackles income inequality and climate change; among them are a move toward electric cars to eliminate the need for fossil fuels and high-speed rail to reduce dependence on airplane travel. Charging stations will replace gas stations. This isn't a new plan; a version of it has been kicking around in Democratic circles for more than a decade. This resolution, however, is the first that lays out such an accelerated and wide-sweeping timeline to combat what has become a major issue for the global community. The GND aims for the U.S. to use 100 percent clean and renewal energy sources within a decade. The problem for our industry, of course, is the lack of vehicles to accommodate how a typical operator uses their fleet. There are plenty of choices available—the Tesla and Toyota Prius have been staples for many years—but very few luxury options that have long mileage ranges. Jaguar announced its I-PACE with a 234 mileage range for 2019; Audi will debut its e-tron sometime this year with an estimated range of 248 miles, and Hyundai and Kia announced twin vehicles, the Kona and the slightly larger Niro respectively, for this year as well. All of the above seat four, including the driver. The GND is expected to be a lightning rod issue through the 2020 election. This is only a tiny sliver of what the resolution entails, which can be read here: bit.ly/2MV5JVQ.
Source: New York Times, NPR, Cleantechnica.com
  [CD0319]
---
Did something newsworthy happen at your company? Share it with us!
We'll help you get the word out to our international audience about your new staff hire, addition to your fleet, acquisition or merger, move to a new location, or a recent award won by your company. We'll publish it on our website, social media, and in our biweekly E-NEWS ON THE GO.

Email your press releases (photos highly encouraged) to: susan@chauffeurdriven.com or madeleine@chauffeurdriven.com.