By Alicia Kline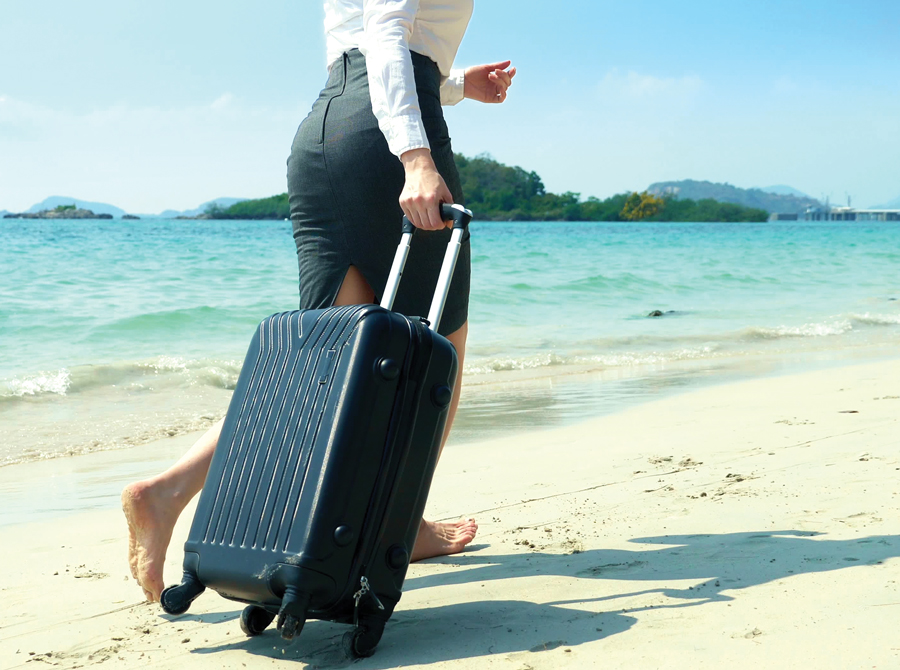 Experiential travel has been big news in the industry for some years now, with an emphasis on cultural immersion, personalized experiences, and really getting to "know" a place like a local. This trend for gathering rich experiences rather than spending cash on consumer goods looks set to continue, with recent research from Booking.com concluding that around 60 percent of travelers now value experiences over material possessions, and an Airbnb survey revealing that 81 percent of consumers polled were looking for an adventure and a unique experience when traveling.

Social media has been a major factor in this ongoing transformation of the travel industry, particularly through the ever-growing influence of Instagram. Aspirational posts of far-flung destinations or carefully arranged and filtered snaps of local delicacies have cultivated a desire to discover authentic places, sample exotic cuisines, and experience new adventures, particularly among (but definitely not limited to) the Millennial and Generation Z demographics. According to research conducted by Hotels.com, 87 percent of U.S. Millennials say they use social media for travel inspiration, while a survey for U.K.-based company Schofields revealed that 40 percent of respondents younger than 33 now considered "Instagrammability" the most important factor in choosing their vacation destination, and that includes business travel.

As part of this move toward experiential travel, consumers are also looking for customizable services that they can book quickly using mobile technology, such as apps on their smartphones. Providing flexible, on-demand travel can be a challenge for group transportation operators and requires excellent market knowledge to make it work, but experienced providers can leverage their local expertise and existing contacts in the market to help make this happen by building up their contacts, identifying the trends, reaching out to partners, and being ready to slot it all into place as and when required. You need to be flexible and responsive, yet proactive enough that you have a solid plan in place so you're ready for any request.

Travelers today are looking for highly personalized, authentic experiences, and taking advantage of this shift from traditional pre-packaged tours offers a huge opportunity for chauffeured transportation operators. It has the potential to open up completely new lines of revenue, and offers a chance to capitalize on existing services and business relationships. Don't forget that for your out-of-town traveling executives, you are the local expert, so make sure you are alerting your corporate travel manager partners to these services.

So, what are the other ways your business can take advantage of this strong market? And how can you ensure you're ready to meet the challenges it throws up as it evolves? Here are six key trends to look out for—and how you can grab a slice of the action.

1. "Bleisure" travel continues to boom
Nowadays, many business travelers want more from their working trips. It is not enough just to fly in and out of a city without sampling some of the local culture or unique experiences it offers. This has led to an increase in so-called "bleisure" travel, where travelers will tack on a couple of leisure days to their business trips in order to explore the city or region. An Expedia survey showed that in 2017, more than 60 percent of business trips were extended to include leisure time, representing a major revenue opportunity for the travel industry—and you.

Chauffeured transportation providers are well-placed to take advantage of this desire to explore by promoting additional services for business travelers they already serve while they're in town. You may already be providing a group shuttle service from the airport or to a conference, for example, so leverage these contacts and make suggestions for additional "experience" trips your clients could take advantage of while they are in town, especially off-the-beaten-path cafes or little-known area gems away from tourists. Places that offer high-touch service with one-of-a-kind accommodations will be of particular interest.

This is a great way to capitalize on an existing customer base and grow your services around it to incorporate experiential travel trends. Emphasize the diversity of your fleet and use buses and other group transportation vehicles to offer unique travel possibilities for your corporate customers. Executive vans and luxury buses provide a means of group transportation not only focused not getting clients from A to B, but also on the transportation being an integral part of the whole travel experience. While it is still executive group transportation, it's not just a basic van or shuttle service—vehicles such as this are the perfect way to provide luxurious and customized group trips that emphasize the experience above all else.

2. Culinary travel is on the increase
A recent WEX Inc./Mastercard survey found that culinary travel was one of the most popular trip categories that respondents were expecting to take in 2019 across all generational demographics. The chance to be completely immersed in genuine local culture through cuisine appears to be one of the main drivers for this type of travel. Instagram has certainly helped push growth in this sector too, with people sharing pictures of the unique food and drink they are enjoying in stunning locations, ultimately inspiring wanderlust among online followers.

Chauffeured transportation providers are already well-versed in some of these culinary-style travel experiences, such as group winery or brewery tours. But where it might have once been acceptable to provide bus transportation for a large group and take them to pre-defined locations on a set route, this is no longer going to cut it in the world of experiential travel.

Customers are looking for a distinctive, personalized experience so partner with the local businesses operating in your market. In this case, brand names still have a certain cachet with younger travelers, as long as their trip is unlike the usual for a regular tourist. For example, consider using your contacts to set up an exclusive tour that gives special insights into the wine- or beer-making process, with expert talks and an artisan meal to supplement the experience. Your focus should be on delivering one-of-a-kind, extraordinary travel. You are not just providing transportation but the opportunity for a unique and enriching personal experience, where travelers learn something new and immerse themselves in the local culture.

3. Authenticity is key
There is growing demand for "living like a local" and seeking out insider knowledge of the places to go and things to see beyond the well-trodden tourist trail. Many people don't just want to exclusively visit major hotspots or landmarks anymore—they want to be "travelers" not "tourists." These travelers want to see the authentic side of their destination, and they are increasingly looking for recommendations from locals and insiders—those who intimately know a place and can provide highly personalized or unusual recommendations.

Luxury transportation providers have the opportunity to connect with these key contacts and the travel companies or websites that promote the content to build relationships and better understand their customer's aspirations for their travel experiences. Reach out to see how you could collaborate. Stress that you'll be offering a customizable, locally based luxury transportation service, emphasizing your existing knowledge and expertise of the local area and its unique cultural highlights.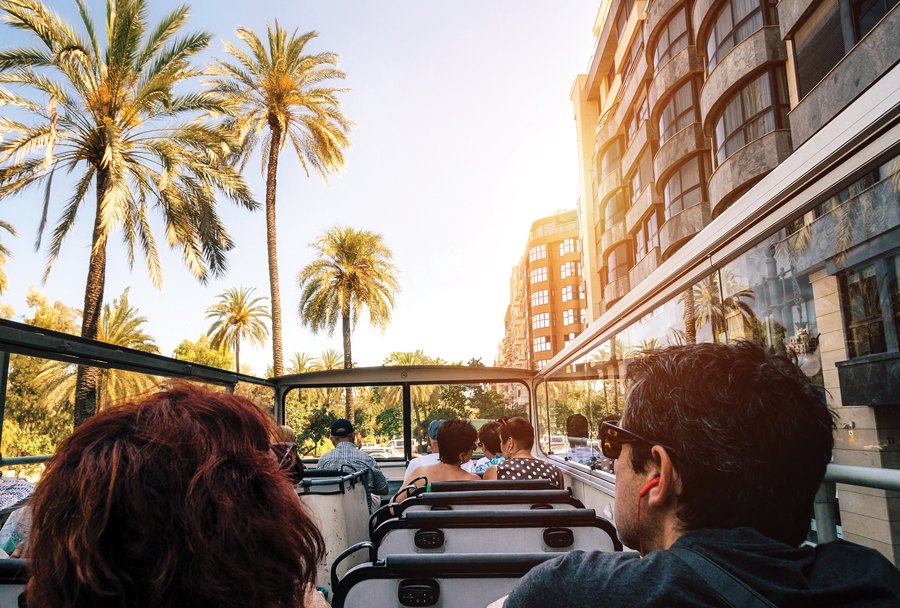 4. The trend for last-minute travel and "minivacations" is growing
Many more travelers are now booking last-minute vacations, with current trends showing that it is becoming common for travelers to wait until 45 to 60 days out from their departure date to book. They are also booking shorter, more frequent trips to avoid the time and stress involved with planning long breaks, and many people are even opting for "staycations" closer to home.

Among other things, this offers an opportunity for operators to market their services locally, to show how they can complement a minivacation or staycation by offering unique experiences and an unseen side of the local region. It is a great idea to offer trips that may seem extremely niche: This will be your strength. It is to your advantage to offer experiences that locals or people already familiar with the area might not have done or thought of doing before. You want to inspire and excite your customers with a unique offering, not the same old tour or transportation experience offered by every other provider.

5. Tech will help grow the market further
Of course, tech has already had a hugely disrupting effect on the travel industry, with both positive and negative impacts. However, new technologies do offer some incredible opportunities for businesses to jump on the latest trends and adapt their services to meet a growing market need quickly and efficiently. Smartphones allow travelers to be inspired by far-flung destinations, research and book experiences, and make changes to their itinerary more easily than ever. In fact, pioneering travel review site TripAdvisor is now focusing on promoting "experiences," such as tours, activities, and restaurants, rather than on hotel bookings.

Respond to these changes by remaining flexible in your approach and taking advantage of the growth in experience-focused travel booking, as promoted by sites like TripAdvisor. You can use mobile technologies to your advantage, too; allow clients to make changes and updates to their itineraries in real-time, customize details of their trip, or book add-on experiences at the touch of a button.

6. On-demand group travel could be big news
The recent experimentation with bus ridesharing services—also known as "bus crowdsourcing"—is seen by many in the industry as a positive step forward for operators. Existing bus transportation providers have explored the opportunity to expand their service offering by partnering with specialist on-demand services that offer curated trips with easy mobile booking and clear pricing. The autonomy is with the passenger, and they can decide how and when they use the service, thereby offering a more flexible approach to large group transportation. This type of service also puts great emphasis on meeting new people through shared travel, so that the transportation itself becomes part of the whole experience. As well as third-party aggregators, some bus operators are starting to offer this service directly. While it can take time and resources to set up an effective booking interface for on-demand seating, the system can be automated to make it work well in the long term. This development could have huge potential for chauffeured transportation providers looking to offer a customizable group transportation experience where the traveler is in complete control.
"Want more ideas on creating experiences? Turn to page 50 for ways to maximize packages for you and your customers."
There is seismic change going on in the industry, but that also means many new opportunities for businesses willing to innovate. Group travel doesn't have to be standardized or uninspiring. You have the opportunity to show that you can be flexible and adaptable to the evolving needs of clients while offering a luxury, custom service that really resonates with the experiential travel ethos.

Thriving in the evolving world of experiential travel can seem daunting, but local expertise, contacts with other service providers and local businesses, as well as existing experience in delivering a highly personalized service, all count in your favor. Chauffeured transportation providers have always specialized in providing a luxury "experience" anyway—now is the time to capitalize on the opportunity to deliver on this in new ways by taking advantage of the exciting trends in experiential travel. [CD0519]
---
Alicia Kline is the Director of Accounts at DriveProfit. She can be reached at alicia@driveprofit.com.